This Spicy & Creamy Macaroni & Cheese Recipe has been compensated by Collective Bias, Inc. and its advertiser. All opinions are mine alone. #ad #MakeHeartburnHistory #CollectiveBias
I love spicy food! The spicier the better for me.
I'm aware of my eating habits and the need to put pepper or hot sauce on everything, but it can often surprise other people. My mother-in-law lived with us for five months this year and she and I had never spent more than a few days together. She noticed right away how whatever I ate I doctored up with some additional flavor to get it just where I wanted it.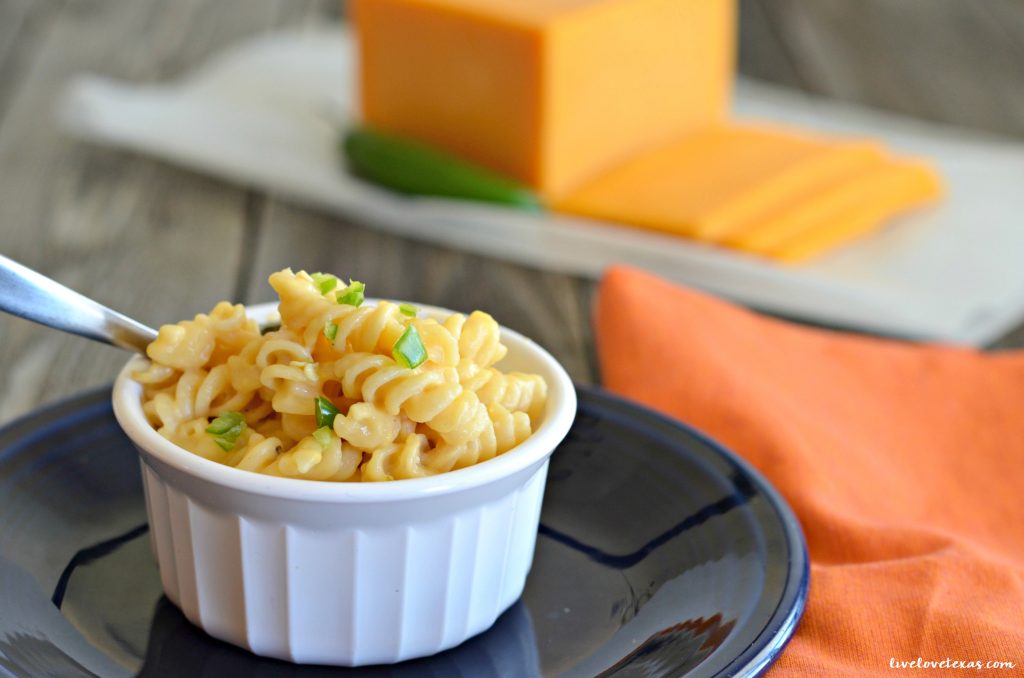 Since we have backyard chickens, most days I'll eat scrambled eggs or an omelette for breakfast…topped with habanero sauce…a lot of it. For lunch I might have tuna salad with spicy mustard and cayenne pepper. Or, I might have a salad and top it off with spicy peppers and/or red pepper flakes. For dinner the spiciest thing on the menu is usually what I'll gravitate towards. The spiciness is definitely what draws me to certain dishes. Hot wings, pepperoni and jalapeño pizza, or tacos with the spiciest authentic Mexican salsa you can imagine. These will make your nose run and break out into a sweat, but I can't get enough.
The problem with this is sometimes it doesn't agree with my stomach. And while it tastes amazing at the time, by overdoing things with spicy foods post babies, there's a chance I'm going to be stuck with heartburn.
Then, my mom let me in on a little secret. I can take Nexium® 24HR Capsules 42ct before eating all of the spicy foods that I love during the holidays (or anytime), but sometimes avoid, with just one pill*.
That means I can still enjoy my favorite spicy and creamy macaroni & cheese recipe without a problem! This is the perfect recipe to add a little spice to your holiday dinner, but don't forget the Nexium® 24HR if you have frequent heartburn!
Spicy & Creamy Macaroni & Cheese
Prep time:
Cook time:
Total time:
Ingredients
½ cup butter (1 stick)
½ cup all-purpose flour
2 cups milk
3 cups sharp cheddar cheese, shredded
1 lb. medium shells pasta, cooked al dente
1 serrano pepper, minced
Salt and pepper, to taste
Instructions
Melt butter in a medium saucepan over medium heat, then whisk in flour until golden brown.
Slowly pour milk into flour mix ½ cup at a time, whisking constantly.
Continue cooking until the sauce is smooth and thickened.
Stir in peppers.
When the sauce has thickened, remove from heat and whisk in the cheese.
Mix in pasta until thoroughly coated and season with salt and pepper.
Garnish with additional peppers. Season to taste.
Do you have a favorite heartburn inducing food aside from this Spicy & Creamy Macaroni & Cheese Recipe that you'd find relief from with 
Nexium® 24HR Capsules 42ct
from Walgreens?
*May take 1 to 4 days for full effect. Use as directed.