This SoCozy Kid's Natural Hair Care post was sponsored on behalf of SoCozy. As always, all opinions are my own. 
Little known fact about me, I've had curly hair my entire life. With every pregnancy, my curls have relaxed a little bit but they are still here. Most of the time I straighten my hair or at least have larger curls that are more manageable and less of a hot mess. The only time you see my natural curls is on the water when I have lake hair and don't care. So people ask us all the time where our daughter got her curls.
Bless her beautiful little heart; that is a hurricane of wild curls! I absolutely adore them; they match her personality perfectly. She is the epitome of a natural force to be reconded with, I swear. What I don't love about her hair is how hard the curls are to manage, and I know, I have had a lifetime of practice. Summertime is even worse because of all the traveling, sweating, and swimming that damages her hair and makes it even more difficult to care for.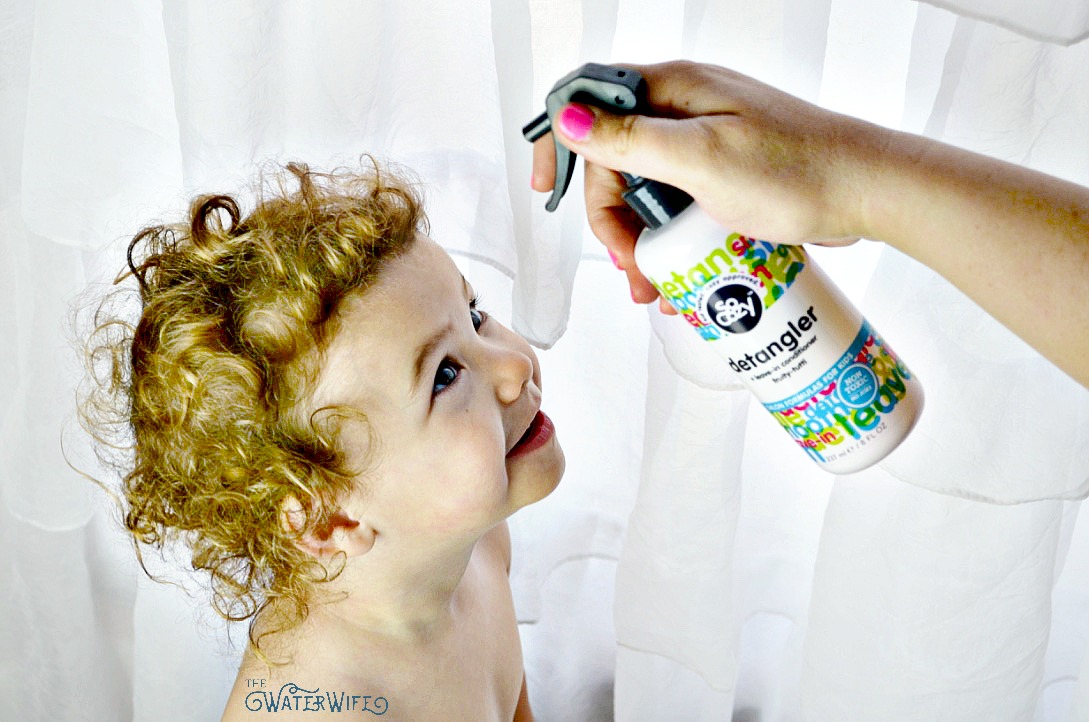 Recently we got the opportunity to try out the SoCozy line of salon formulated products for kid's hair care! Let me just start with my favorite thing about SoCozy. The products are non-toxic, made without parabens, formaldehyde, sulfates and all the other yucky stuff and are free of alcohol, gluten, wheat, peanuts and tree nuts. Holla, allergy mamas! Y'all know how much I love a safe and effective product, that uses honest ingredients without all the harsh chemicals.
SoCozy is safe, smart, easy and cool. SoCozy offers advice, solutions, and tips for parents by being a constant resource for families and salons on the best solutions for children's hair care. They make it simple, SoCozy creates multifunctional products designed for kid's unique needs to streamline the time we spend chasing our little people around the bathroom! And I love that SoCozy encourages and supports our kids by making it their mission to build confidence and inspire individuality, that's pretty cool in my book.
I was impressed with the products we got to try, and the best part is that I found out SoCozy is now available in my favorite store, HEB! It was genius of them to partner with a true Texas tradition. It only makes sense that SoCozy is now found where everything is bigger and better! Check out SoCozy's Facebook or Instagram for more tips and ideas and head on up to HEB to get all your SoCozy goodies. But hurry because right now through August 21st you get $4 off SoCozy products!
Lucky for My Wildflower, she has me to help teach her how to take care of her curls and one day she will embrace a little control over her hair.  But for now, she rocks her wild mane and I wouldn't change it for anything. She is growing up so fast, I'm just cherishing this toddler phase with no worries and appreciating anything that makes life easier.