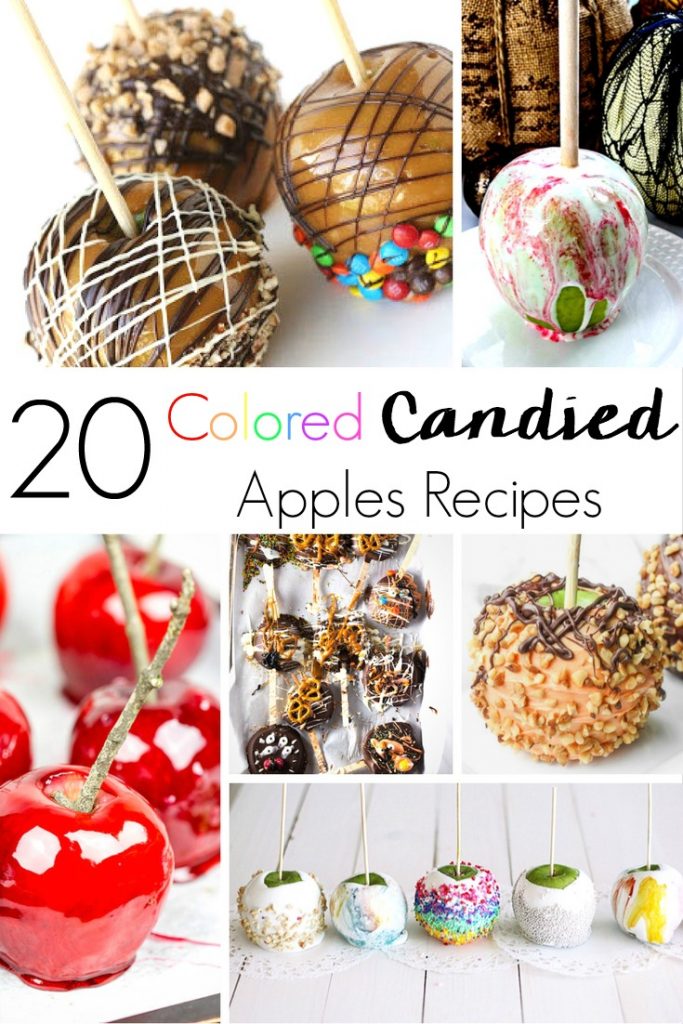 When I think of fall, two fruits come to mind. Pumpkins and apples.
Pumpkins are great and I love them as much as the next girl, but they just don't appeal to all tastes or ages. On the other hand, apples are a staple and a classic treat appreciated by people of all ages.
Any apple dessert is perfect during the fall, but candied apples are certainly some of the best. Now with a little creativity, a classic Halloween treat, just got a facelift with these colored candied apples recipes! You get some fruit, but also a bit of crunchy candy, chocolate, caramel and other goodies. The traditional candied apple in a fun, colorful new way!
I have some of the best colored candied apples recipes to share with you – the possibilities are endless and so are the flavors. Candied apples are also the perfect dessert for your next Halloween or Thanksgiving party so don't forget to include them in this year's holiday menus!
20 Colored Candied Apples Recipes
Do you have a favorite colored candied apples recipes?