Live Love Texas is a popular lifestyle blog written by Austin mom blogger Kelly Tomlinson.
Kelly's goal is to help women create a life they love making the best use of their time. She shares easy recipes, parenting & marriage advice, worldwide and family travel tips, organization & cleaning hacks, and so much more!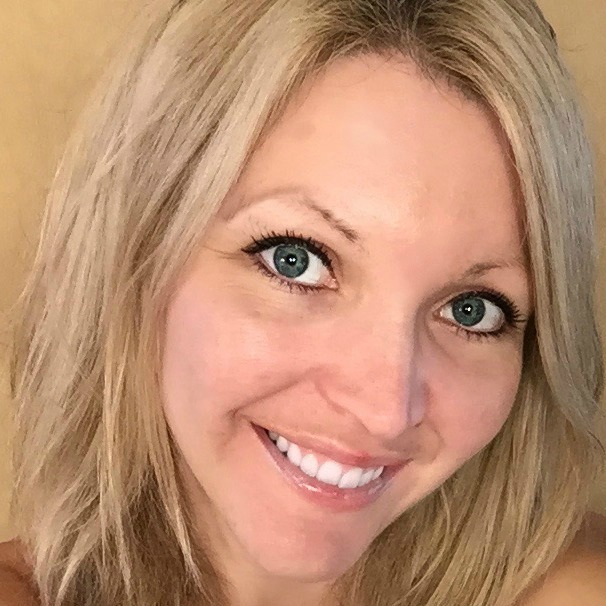 Kelly lives with her husband, two daughters, and two dogs in the Texas Hill Country. She's been a professional blogger, social media manager, and digital influencer for 10 YEARS!
Kelly graduated high school at 15 and began college right away. Writing and storytelling have always come naturally to her. She won her first award for writing at the age of 6 in a Grandparent's Day contest.
After high school and as a young married, she completed her Associate's Degree in Journalism and Bachelor's Degree in Communication. For more on her professional skills and experience, check out Kelly Tomlinson's LinkedIn profile.
A bit of an old soul, Kelly always trusts her instincts. She knew when she met her husband that they would get married someday. Even despite the four-year age gap. She was 15 when she said that and she married her now Air Force veteran husband at 18. In 2021, they'll celebrate their 20th wedding anniversary.
Growing up, Kelly was an Air Force brat and moved all over the world. After marriage, she and her husband moved around a lot before they settled. She even did body double work for Kate Hudson in the movie, The Skeleton Key, when they were living in Los Angeles.
Although she got married young, she didn't rush into having kids right away. Kelly and her husband wanted to be sure the timing was right and planned as hard as they could for the ideal birthday for their first child. Since her husband's birthday was near the holidays and tons of other family and friends' birthday, they planned for her birth to be in February…a month when no one else they were close to was born.
Kelly's youngest, Brady, rebelled against her mom's Type A personality and decided to show her own strong-willed personality. She arrived into the world on her own schedule, 9 weeks before her due date.
Brady (aka Cakes in earlier posts) was a 31 week preemie and spent 40 days in the NICU. And Colby (aka Cupcake), a 36-week preemie, after lots of tests was able to come home right away. Thankfully God spared both girls from any lasting issues and they're healthy and thriving!
A huge animal lover, Kelly's really only limited by the number of pets her husband will allow into their home. They have a heard for English Bulldogs, but their first two furbabies have since crossed the Rainbow Bridge.
Right now, they have one English Bulldog rescued puppy mill, mama, Bunny (9), and adopted Kelly's Granny's Chihuahua who passed after Hurricane Michael in 2008. She was also a backyard chicken farmer for a few years before a bobcat and raccoon in the nearby nature preserve intervened.
The Tomlinson family home is a house divided. Spending most of her teen life in Colorado, she's a Denver Broncos fan but her husband is a Kansas City Chiefs fan. Rival teams!
So to get all of those out-of-market games and keep the friendly competition going, they maintain an NFL Sunday Ticket subscription so they don't miss a thing. They even competed against each other for a few years in a Fantasy Football League which took her love of the game to a new level.
When their teams aren't playing each other, you can see them rooting for the other team. Even while living in Texas, they've managed to see three NFL games in the past seven years. And no matter the temperature, altitude, or opponent, can't wait to see more!
After living around the world and having some truly unique experiences, Kelly has called Austin home for the past 12 years and can't imagine living anywhere else.
Follow along on her chaotic and all-to-realistic journey of navigating motherhood from pregnancy to middle school, easy recipes, traveling the world…albeit slower than she'd like, and life in Austin, Texas! You'll also find out the must have LuLaRoe consultant supplies from her short stint selling it.
Best Blogs for Moms
Live Love Texas has been featured on multiple sites and in online and print publications. You can see quotes, recipes, and other creations from the blog featured in Parade magazine, All Recipes magazine, Elle (French), 5 Minutes to Mom, and more!
How to Contact and Connect with Live Love Texas
Let's work together!
I'm available for social media management, Twitter parties, sponsored posts, ad placement, FAM trips, travel engagements, and more. Make sure to visit our Advertising page for more details and note that emails will only come from this address and if you receive emails from any others, it is not legitimate.