This post on 2016 Erin Condren Life Planner Review has not been sponsored in any way. I'm just totally in love with my planner and have been a loyal customer for years! If you decide to purchase an Erin Condren Life Planner you can save $10 off your first purchase by ordering here and I'll also receive a $10 credit off my next purchase as well! 
As women we have a lot on our plates in general. Get married, adopt a dog, have a kid or two, buy a home, and you start adding more and more responsibilities into your already full life.
I used to be the most organized person before having kids. Everything had a place and was clean and neat and orderly. I married my husband at 18 and for the first seven years of our life together, I organized or scheduled most things for the both of us. Annual doctor's visits, packing for trips, paying the bills, filling our taxes, and doing the grocery shopping were just some of the things I never bothered my husband with. I have control freak tendencies by nature and he just doesn't care, so this worked out for both of us.
After having a 31 week preemie, things started falling by the wayside but after having 36 week preemie things really got a little out of hand. At first I was frustrated with myself for, what in my mind was letting things go but after awhile we fell into a rhythm and settled into this new version of home life. I accepted that it was ok if the laundry wasn't folded sometimes (or ever – I still have an embarrassing habit of cleaning the laundry but it never actually making its way back into a drawer or onto a hanger) or that the bed was never made (we were just going to mess it up at the end of the day anyway).
You see between babies one and two, I started running my own business and not only working for myself but freelancing for other businesses as well.  Priorities came into play and my family and business definitely took priority over cleaning and organizing. Truth be told, it was probably good for me to reliqinuish some of this control as ours house was never dirty. Just in need of someone to constantly follow the girls around and pick up their trail of crumbs, clothes, toys, books, and craft supplies that were left in their wake.
I still don't claim to have it all together. Really though, who does? If you find someone like this, I'd love to speak to them. Or maybe not, because I've given up on the idea of perfection and instead crave balance in my life. One way that I find balance is through using a planner. But not just any planner would do, I rely solely on my Erin Condren Life Planner to get it all done.
If you haven't heard of the Erin Condren Life Planner before, these amazingly colorful and brilliantly organized planners can really do it all. I've been using one for the last four years and I'm amazed at how much more I get done each day by using it. Not to mention, the new ways I've found to make it better work for me over the years.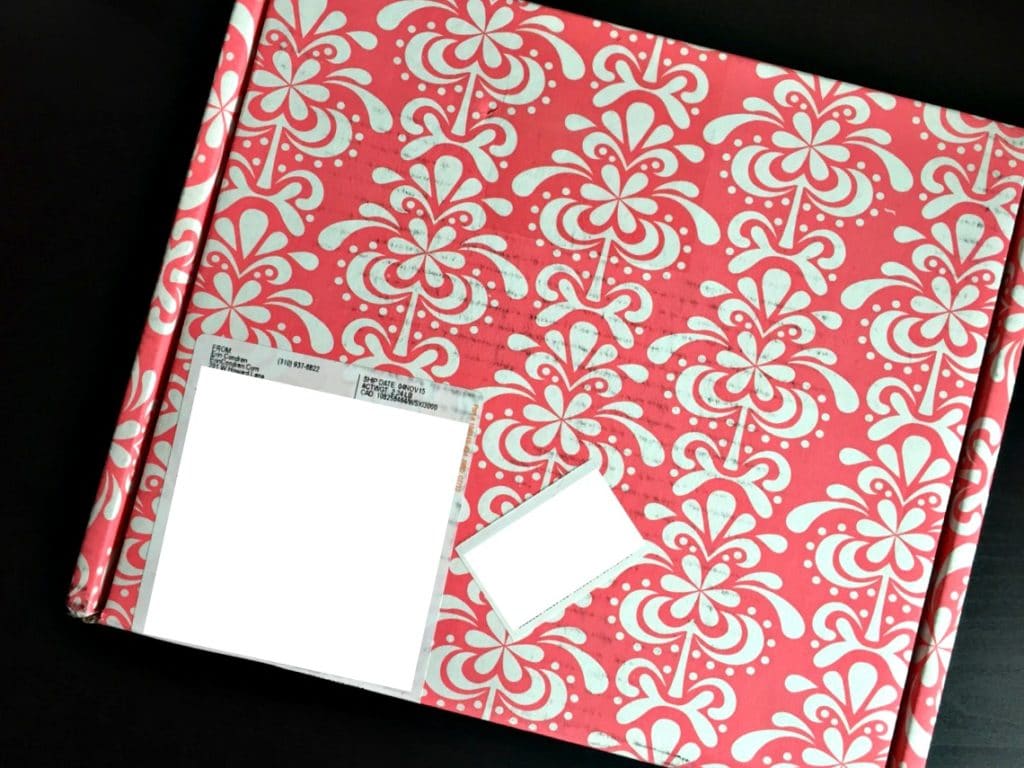 Isn't the packaging alone on the Erin Condren Life Planner shipment enough to make you smile?
Then you open it up to find a fun inspirational quote!
Things are about to get really good. Just look at all of that planning goodness!
After all that suspense, you finally see the cover of this year's Erin Condren Life Planner. I like to change things up every year but definitely prefer light and colorful over the darker designs I've had. I love the rainbow colors of this design but am not digging the font combination on my name. You can learn from my mistake and customize yours though to get something you really love.
I love being able to see an entire month at a glance! This helps with seeing when bills are due but I also use this as an overview of my blog editorial calendar, but I'll go more into how I use all of the features of the Erin Condren Life Planner in another post. So check out the inside and see how amazingly colorful and fun using a planner can be!
Lots and lots of stickers so you don't have to write everything – just stick it on and you're done! Well, maybe write who's birthday it is or an appointment time .
To keep track of all of those dates, Erin Condren Life Planners all include a perpetual calendar to keep all of your important dates so you can easily transfer them from one planner to the next.
I'm seriously hooked on the Erin Condren Life Planner to keep everything in my life organized. Ready to try the Erin Condren Life Planner for yourself?! You can save $10 off your first purchase by clicking here. For all the teachers out there, Erin Condren makes a planner for you too and right now you can click through the link above to save $10 on your first purchase PLUS get 25% off Teacher's Lesson Planners when you pair it with code: TEACH25 thru 4/22/16 at 12 midnight PST.