Looking to add some growth and shine to your luscious locks? Below you will see what foods to eat for healthy hair! Instead of just using hair products to get that healthy hair you desire, feed your hair with these superfoods! Your hair is hungry, and when you eat these foods it will help nourish your body, which includes your hair. 
Just like our skin, we need to know what foods to eat for healthy hair so we can ensure we're giving our hair what it needs. Your hair is made up of cells, and they need certain nutrients, vitamins, and minerals to provide that shine and strength for strong hair. Eating nutrient-rich foods will help give your hair the nutrients it needs to keep your hair looking and feeling great.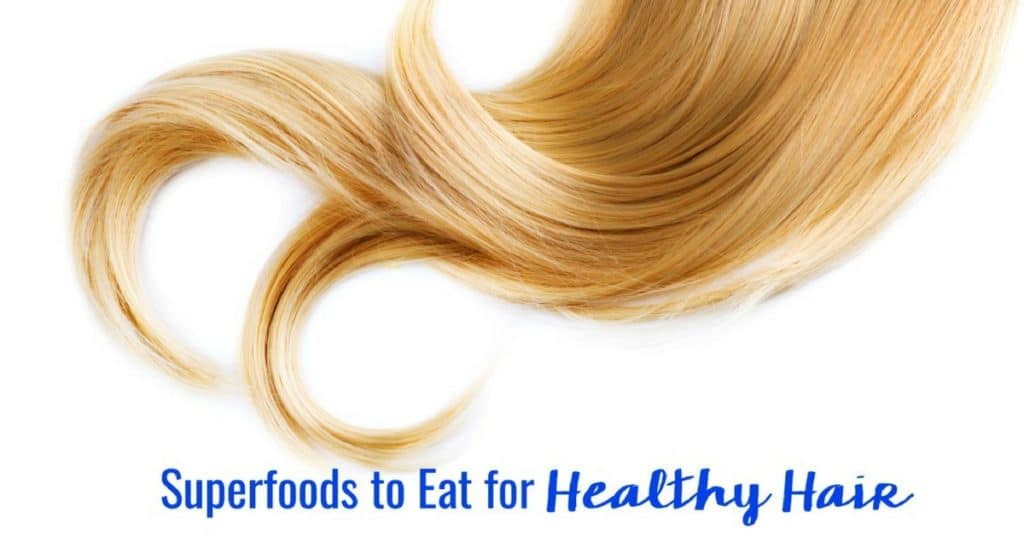 What Foods to Eat for Healthy Hair
Whole Grains, Egg Yolks, Yeast
These foods contain biotin, which can help eliminate that brittle hair you might have, and reduce hair loss. Incorporate these foods into your daily meals where you can. The egg yolk is a great source, so skip the egg white omelet and toss in the yolks! 
Protein Rich Foods 
Chicken, Eggs, Dairy, Fish, Turkey are all wonderful ways to get some protein in your diet. For that healthy shine and strong hair, you have to have protein in your daily diet, or hair can become brittle and dry. Plus protein will help your hair to grow and reduce hair loss.
Strawberries, Blueberries, Oranges, Kiwi, Papaya
These fruits are packed full of vitamin C which is great for giving your hair the strength it needs. 
Spinach 
If you struggle with hair loss you might lack some minerals your body needs. Eating a spinach rich diet can help provide calcium, iron, omega-3 acids, and magnesium and potassium for your hair. All of those components help your hair have that luster and shine and can help strengthen your hair so you have less fallout. 
Pumpkin Seeds 
If you find you have a flaky scalp, get a bowl of pumpkin seeds to snack on. You can buy them deshelled for easy snacking. Top your favorite salads, or fruit bowls with them, to help add in zinc, which will help reduce that dry scalp. 
Shiitake Mushrooms 
This is crazy but eating shiitake mushrooms can help give you a good boost of copper, and help you to maintain that natural color, and reduce premature graying of your hair. 
Cinnamon 
When you're thinking about what foods to eat for healthy hair, you may not think about spices. Add a splash to your morning coffee or top your oatmeal with cinnamon! Cinnamon not only smells and tastes delicious but it helps bring oxygen and much-needed nutrients to your hair follicles! 
Oatmeal 
Packed full of nutrients, great for hair growth and even thickening up your hair. 
Barley 
Barley has a lot of vitamin E and antioxidants that can help with damaging UV lights. It can even help repair sun damage that you may have experienced. Toss it into soups, eat as a side dish, or even add some to your pasta dishes or salads. 
Do you any other foods to eat for healthy hair? Share them with me on Facebook here!