The secret to communicating love to your child is speaking your child's love language. These 5 love languages for kids will fill your child's love tanks in the way they receive love best.
Love Languages for Kids
All people receive and express love in different ways. When you learn your child's love language, it is the quickest way for them to accept the love you are giving them. Let me share love languages for kids, and you can try and figure out which love language your child connects with.
You might shower your child with gifts and receive a small response. Why? Maybe your child doesn't want gifts but wants more time spent with you, or a long embrace and a word of encouragement or praise.
Learn the love languages for kids and try them out to see which one provides the best results. There's so secret to love, but you might be surprised that your child's primary love language is different from your own.
What are the Love Languages for Kids
Children are not all from the same molds, learn that each child has their own personality, and love language. I know for me I have a different love language than my husband, so why wouldn't my kids be the same? Let me share all the different love languages below for you to see for yourself.
1. Touch
Some children look to physical touch and affection as their love language. They want to feel your love, by a warm hug, high five, pat on the back for a good job. We all know physical touch can go a long way, and some children find that touch allows them to feel unconditional love from their parents.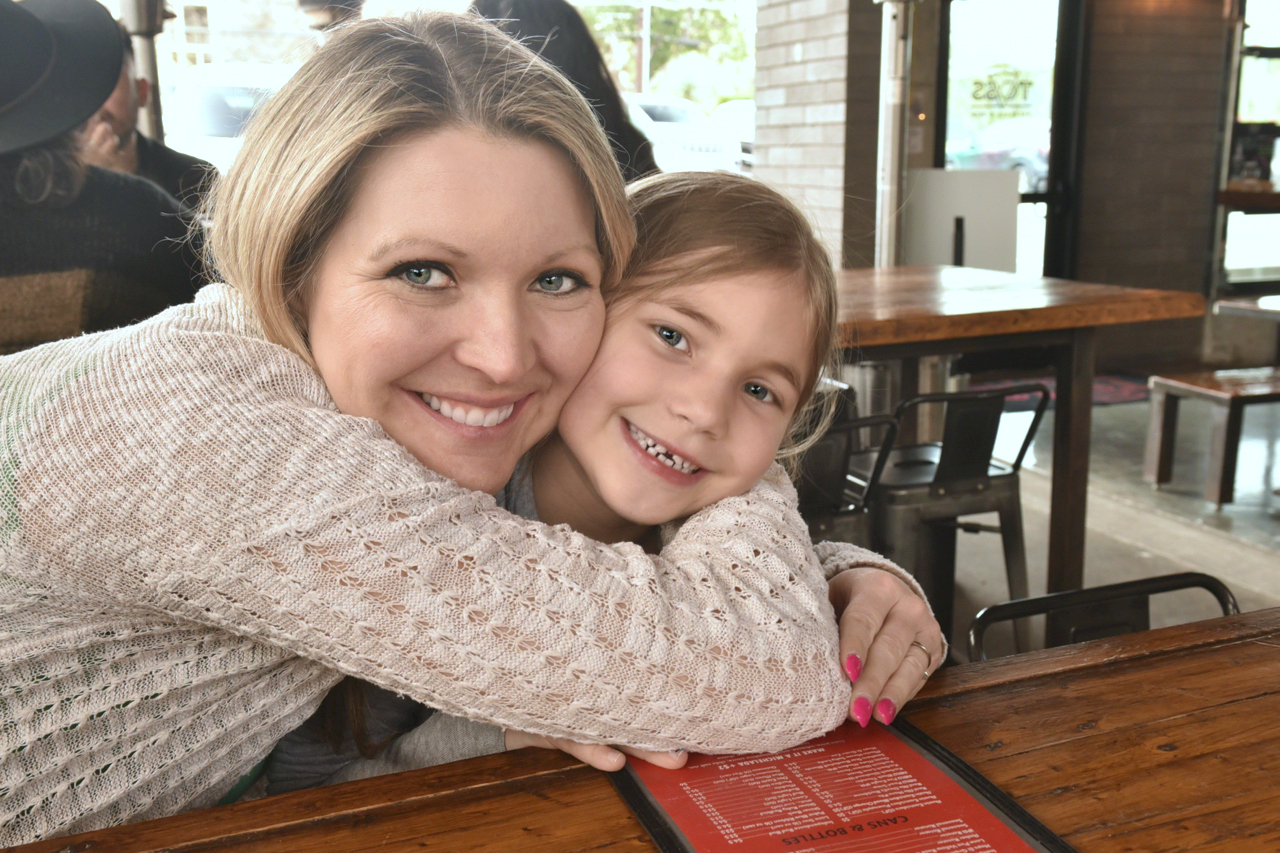 2. Gifts
You might find that your child's love language is in gifts or tangible items you give to them. To some, it sounds weird that gifts are a love language, but it is true for young and old. Some view it as a token of love. So giving your child a small gift here and there is a way to let them know you are treasured. You can do smaller gifts if you want, they don't have to be huge gestures all the time.
3. Spending Quality Time Together
It might sound simple, but just sitting down and giving your child your undivided attention can be an excellent way to display your love to them. Some children will look at playtime outside with mom or dad, or going to the store with you alone. They crave spending time with you alone where the focus is just them. If you have multiple kids, always try to give one-on-one time with each child in case this is their love language.
4. Positive Praise and Encouragement
As a parent, we are meant to be an encourager and cheerleader for each of our children. If you didn't know the words of affirmation is another love language for kids. Those little moments of praise you give your child can mean the world to them. For wishing them luck for an upcoming event or test, congratulating them for a job well done, and so on.
Always make sure you take time out of the day to thank your child and encourage them. Encouragement words may not come naturally to you, but when it's your child's love language the effort goes a long way.
5. Acts of Service
Acts of service is another love language. When your child sees you took time to fix their broken toy cause it was necessary to them. Helping them work through homework issues, practicing a sport or doing a new hobby together. These are all ways to show special love to your child. Letting your child see that you are active and willing to help or take on a task for them will help them to feel loved.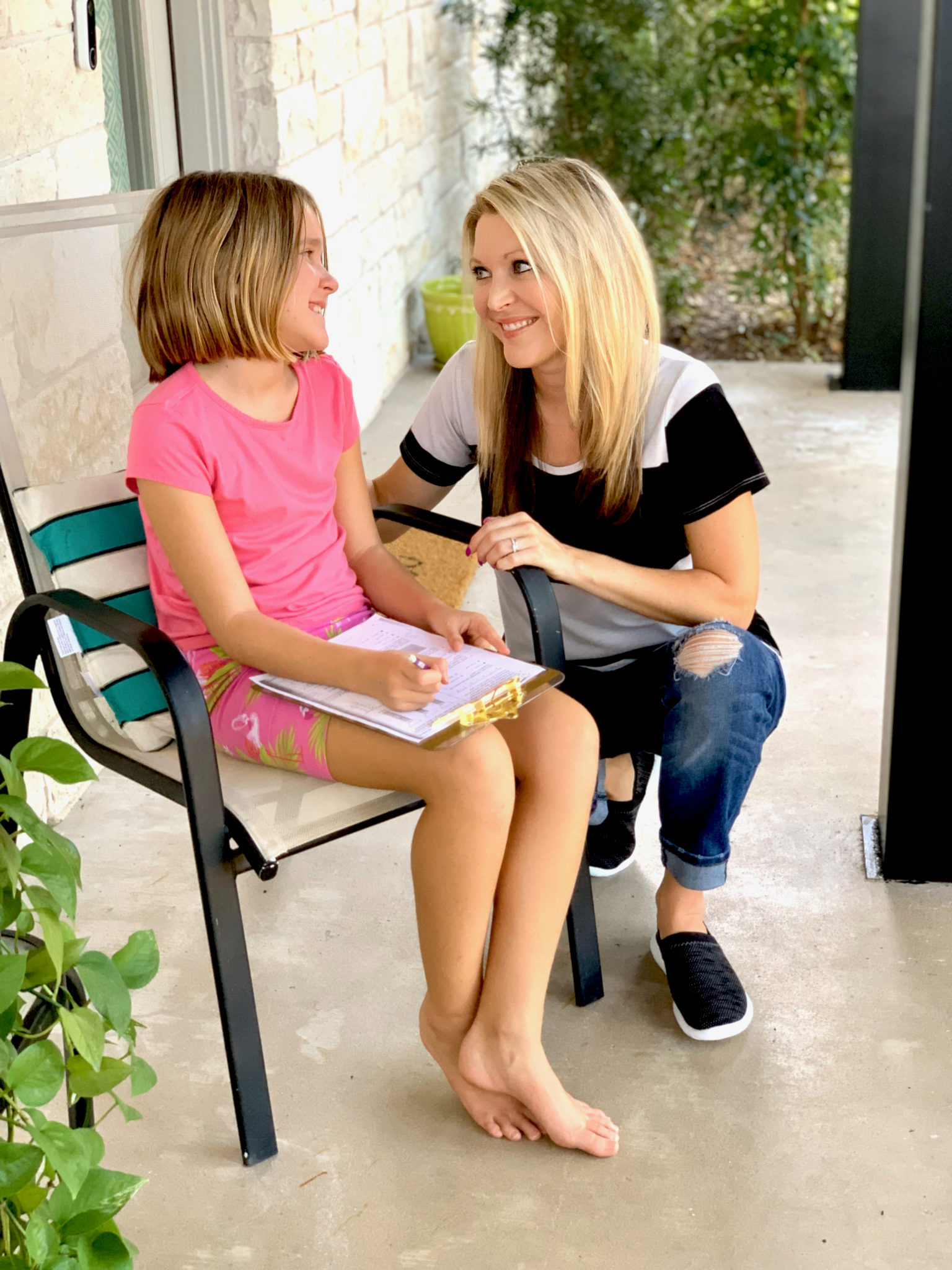 Different Ways To Showcase Love to Your Child
Take your child on a picnic just the two of you.
Give a big hug just because.
Tell your child how proud you are of them, or your favorite quality you enjoy about them.
Read them a book.
Sit down and talk.
Do crafts together.
Go cheer them on for a sporting event or go watch them in the play they are in.
Buy them a little gift just because.
Find a hobby you both can do together.
Ask them how you can let them feel loved by you.
Five Love Languages Summary
To learn more about the Love Languages of Children, check out this book by Dr. Gary Chapman.
As you can see, there are so many ways you can go out of your way each day to make your child feel special and loved. Once you understand which love language your child responds to most, you can then find unique ways to use that love language to show your child love!
More parenting tips:
Pin this post on the 5 Love Languages of Children to save for later!