This Soft & Chewy Chocolate Cookies recipe without chocolate chip cookies has the flavor of brownies but cooks much faster! This is a partnered post on behalf of our sponsor, Ora.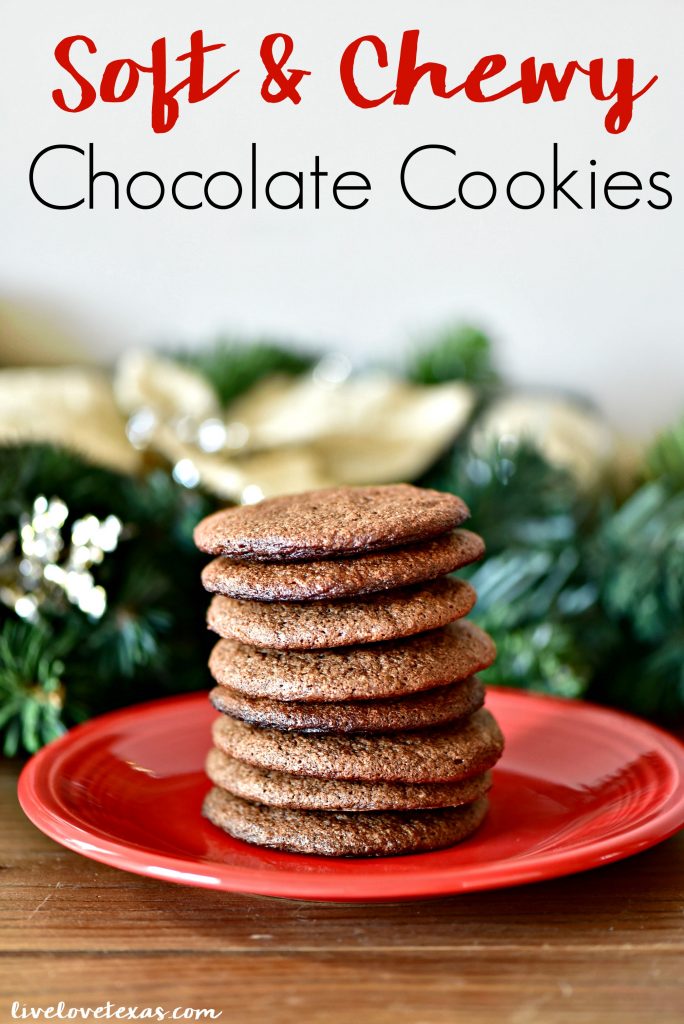 Mom confession. Sometimes I avoid letting my kids do stuff because I know it'll be more work for me to clean up afterwards. There, I said it.
Sadly, I think it's a carry over from my days as a Type A. Brady didn't even start feeding herself exclusively until she was almost 3 because I wanted to control the mess. Kids are a lot of work so I was trying to save myself extra work where I could. Well that was a big fail because she had gotten spoiled with being fed and waited on so lots of tantrums and bigger messes ensued. With Colby, I saw the error of my ways and let her get messy from the get go with the self feedings. But I still tried to keep close tabs on messes.
As the girls have gotten older I've started loosening up more and more. While they still make messes and I end up cleaning them up a good part of the time, they can help clean up and I should be empowering them to do so and Ora​'s round-shaped​ sheets are really helping the entire family pitch in to help clean up, since they're so easy to use
Part of the fun of the holidays is making memories and spending time with family. This year I've challenged myself to let the girls have fun crafting with glitter and paint, playing with homemade play dough, and helping bake cookies.
Sure it might be easier to just bake these soft & chewy chocolate cookies myself and avoid the massive cleanup, but where's the memories in that?!
Soft & Chewy Chocolate Cookies
Prep time:
Cook time:
Total time:
Ingredients
1.25 cups margarine
2 cups white sugar
1 tbsp. vanilla extract
2 eggs
2 cups all-purpose flour
¾ cup unsweetened cocoa powder
1 tsp. baking soda
Instructions
Preheat oven to 350 degrees.
In a mixing bowl, cream together margarine, sugar, vanilla extract, and eggs.
Next, add all dry ingredients to wet ingredients and stir just until combined.
Refrigerate dough for 15 minutes, then drop using small cookie scoop onto greased cookie sheet.
Cook for 10 minutes in preheated oven, then allow to cool for 3 minutes before transferring to wire rack.
And you know what, the mess hasn't been that bad, especially since we started using Ora for easy cleanup. This uniquely designed paper towel is the first of its kind and features a modern and compact stacking system, which allows you to grab a single sheet with just one hand. This is perfect for kids who have trouble tearing traditional paper towels off the roll or just grab too many. Each sheet is super absorbent and can help make holiday cleanup, whether baking, crafts, or just holiday cleaning, and easier.
Grab Ora paper towels online at Target.com. Available in single, double, and triple stacks you get a great bang for your buck since there's no traditional cardboard roll, you get twice the number of sheets per roll.
Stay connected with Ora on social media by following the brand on Facebook, Twitter, and Instagram!
What's your favorite soft & chewy chocolate cookies recipe? Any tips to take this recipe to the next level? Send me your tips on Facebook!