On New Year's Eve, I decided to kick my fitness goals into high gear and join the gym. I know it's cliche, so I made sure to join before the 1st when everyone else would be flooding into the gym to work on their resolutions. In all honesty, I had been toying with the idea of joining for several months and finally made the move.
Until this year, I had not had a gym membership in 10 years. It was when we were newly(ish) married and living in L.A., before dogs and kids, and when I could walk the two blocks and work out twice in a day if I wanted to. And many times (gasp!), I did.
Since that time, I've exercised…some. I've dabbled a bit with gyms in apartments we lived in, workout rooms at work but they never really stuck, and DVDs workouts. But none of those really stuck. I know you don't have to have a gym membership to workout or even equipment, but I'm one of those rare people that actually likes going to the gym.
There's only been a few weeks that have gone by since having my gym membership where I haven't made it to the gym. Two weeks ago, I was there four times (you've gotta love free childcare to allow you to workout) but last week I couldn't workout at all and I didn't like it.
I had my FitBit with me so I synched it with the Balance Rewards for healthy choices™ section of the Walgreens app helps me stay on track while achieving my health and fitness goals. I already use the app on my phone to track activities but I have to remember to enter in the info each time and that doesn't always happen. Synching it with my FitBit removed an extra step and ensure I could not only track my weight and activities but also keep me accountable and be rewarded for staying active with Balance Rewards points I could use on my next shopping trip to Walgreens!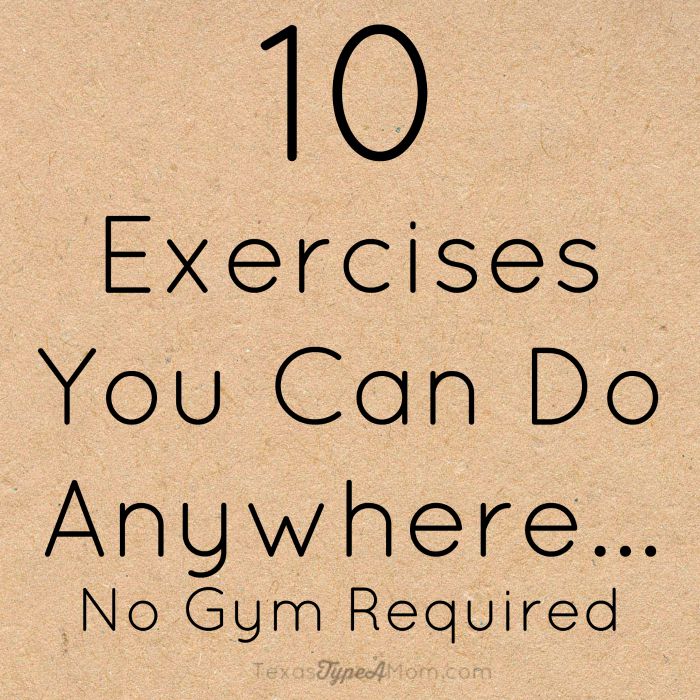 If you're away from the gym, it doesn't mean you can't work out either. With the hustle and bustle that comes with the end of summer and preparations for back to school, here are
10 Exercises You Can Do Anywhere
. (In full disclosure, I don't care for jumping exercises so while I'm including them below I know they're not for everyone.)
Squats
Burpees
Lunges
Jumping Jacks
Push Ups
Crunches
Planks
Jog in Place
Tricep Dips
Bridges