Do you need more minutes in your day? I know I do. The rainy spring in Texas has thrown off our schedule. Trips to the pool and playtime outdoors didn't really kickoff until late June. It's mid-July and now half through summer and back to school is right around the corner.
I don't want to wait until the last minute and have to squeeze everything into one weekend. So on days when we don't have a lot planned and traffic isn't too bad, we've been getting a head start on back to school prep. While other parents haven't registered their kids yet, I'm reveling in the fact that our back to school prep list is relatively short. As in buying groceries for lunches and snacks. Something you can't really plan too far in advance for.
Are you ready to savor the rest of the summer with your kids before the hustle and bustle of back to school. Check out these 3 Tips for Back to School!
1. Shop Early.  Check your local school district website for school supply lists and shop as soon as you possibly can. Last year I had to visit multiple stores trying to find plastic red folders with brads and pockets. Two of them. It should not be so hard. This year I went the first week of July and found everything I needed at one store.
Tip: School supplies generally don't differ much from year to year on the same grade level. If your child will be staying at the same school next year, stock up on supplies now if you find a good sale. Or at the very least, stock up on those hard to find items.
2. Start fall schedule.  During the school year we have a pretty set schedule with bedtime between 7 and 8 and waking up for the school day at 7. No school means we don't have to be up at a certain time and our rigid bedtime has fallen by the wayside…by several hours.
Ease yourself into the fall schedule moving gradually moving your child's bedtime up. I've found that doing it in 30 minutes increments is the least noticeable to your child.
The rub on getting back into a fall schedule is that it's still so bright at 7 that kids may have a hard time going to sleep right away. Even putting your kids down for the night and allowing them to read or play quietly in their room will get them used to the upcoming shift in routine.
If you're a morning person or just particularly brave and don't crave more minutes to sleep each day, consistently waking your child up at their school wake up time could help your routine as well. I say could because Cakes is an early riser so getting her to wake up at 7 each day happens whether there's school or not and this mama could use a few more minutes of sleep during summer.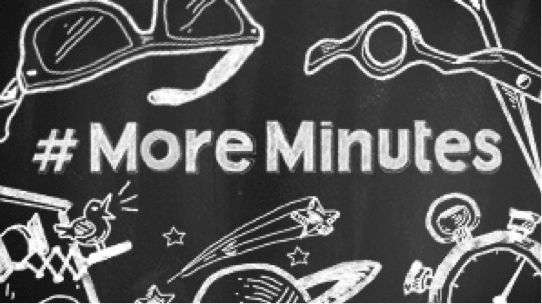 3. Add More Minutes to your day.  Skip the lines and get haircuts early. As a Type A, I loathe waiting in line. It feels like such an unproductive and wasteful use of my time.
The last time I took the girls for a haircut we made an appointment and arrived only to find out we'd need to wait even longer because our stylist needed to pick up her child from school. Why even have an appointment book if you don't stick to it? I want more minutes in my day to enjoy summer, not more minutes spent waiting impatiently in line at the hair salon.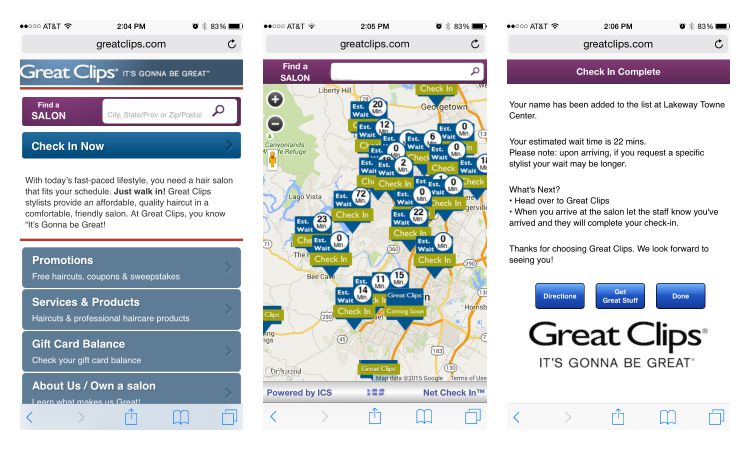 This week instead of going to our usual salon, we tried Great Clips. I recently heard about the online check-in service and with two locations nearby I was hopeful about making more time for swimming and summer fun and spending less time driving 25 minutes away only to wait some more.
I used the Great Clips app (you can also use the website for online check in) to scope out wait times in our area and was astonished to find the times varied so widely. From 23 minutes to 72 minutes, choosing the location we would ultimately go to was a no brainer!
We found Cakes' name on the check in screen when we arrived and only had to wait a few minutes after arriving for the stylist to finish up her current cut, before getting started. The girls were perfectly content to wait because the waiting area had several popular children's books and suckers. I'm guessing they would have liked to wait awhile longer with those kind of perks!
After some convincing that we were not about to chop off all of her hair, Cakes' haircut was done in a flash. I seriously doubt we were in the salon for more than 20 minutes total. Talk about adding more minutes to my day and less hassle! Cakes couldn't resist begging for a selfie in their new "selfie spot" and I was more than happy to oblige.
When's the last time your child got a haircut in record time?
Ready to add more minutes to your day? Check out this link to find a salon locator, information about Online Check-In, and videos of what some kids would do with more time!
Do you have any tips for back to school? What would you do with a few more minutes in your day? Shop? If so, I have a super easy entry giveaway and your chance to win a $15 Amazon gift card!