This post on 5 Tips to Encourage Summer Reading in Kids was sponsored on behalf of Zenni Optical via One2One Network. All opinions are my own.
I've always been a bookworm. For as long as I can remember, I've always been a fan of books. Never getting enough of daytime reading and always stayed up late to read. Whether it was trying to read by the light of my nightlight, book light, or when I got older, a night light. I was no stranger to falling asleep while reading.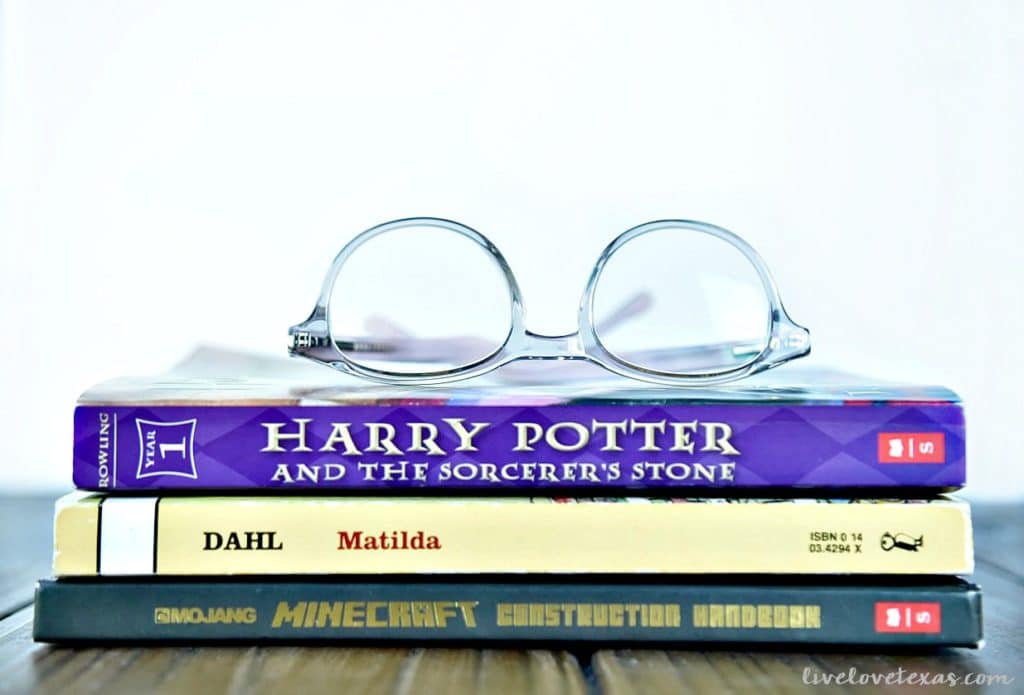 Like mother, like daughter. My oldest loves reading just as much as I did…and still do. She sleeps with a mini flashlight and spends lots of time reading…once she's been put to bed for the night, on the bus, at school, and even…on the toilet. This girl is a bookworm and just can't get enough.
My youngest isn't as big of a fan of reading as her older sister, so we've had to create an environment that fosters a love of reading even in the smallest member of our family. If you have a reluctant reader like me, you'll appreciate these 5 Tips to Encourage Summer Reading in Kids!
Tips to Encourage Summer Reading in Kids
1. Create a cozy reading space at home. Rugs, small chairs, and lots of light create inviting spots. Fun props like these reading glasses from Zenni Optical can be a big hit in making kids really get into things!
2. Encourage kids to read on the go. Even when you're on the vacation, bring along audio books to read in the car and books to read at bedtime at your bedtime. You can also visit your local library for story time or expand their minds outside of your home library…especially in summer.
3. Mix things up – encourage them to read fiction and nonfiction. Run with their favorite topics and allow them to explore real facts about their favorite topics. Allow your child's interests to dictate the books they read.
4. Reward reading! My daughter's school offers a reward program for reading periodically throughout the school year, but you can continue this over the summer by offering incentives.
5. Get an eye exam and ensure your child has comfortable and stylish glasses. Having difficulty seeing makes a big difference in a child's enjoyment. Kids grow crazy fast so there's no reason to dump a ton of money into each pair of glasses, shop at Zenni Optical and save on styles kids want…or on those that they need!
Do you have any Tips to Encourage Summer Reading in Kids?
Stay up to date on all of the latest from Zenni Optical by following them on Twitter, Instagram, Pinterest, and Facebook!