This post on The Best Christmas Movies for Kids on Netflix Streaming is in partnership with Netflix as part of their #StreamTeam!
This year for Thanksgiving break we made an impromptu visit to the beach! We left the rain behind in Austin only to have it follow us all the way to Florida. Thanksgiving is one of those holidays that is perfect for traveling since there are no gifts to transport
, the water is too cold to swim in and thus reduces the load, but the weather is still warm enough where you don't need winter coats.
No matter when we travel though, we always make sure that we take Netflix along for the ride. One of the beautiful things about Netflix is you have all of your favorite shows with you wherever you are. You don't have to go old school and tote a ton of DVDs or try to figure out what to delete on your iPad so you can fit every last movie your kids could possibly want on there. It's all there at your fingertips.
Since we don't have a data plan for our iPads, the girls usually go into Netflix withdrawals half way through the trip. If they're behaving and we'll usually give in and allow them some time watching Netflix on our phones to mix things up. You've got to admit that 13 hours is a long time in the car for adults, let alone a 2 year old and a 5 year old. My husband and I end up questioning every trip how our parents managed to keep sane in the car without technology.
There's something about so many options available at your fingertips that's appealing even to the smallest of media viewers. Aside from the over the air channels we receive on our TiVo, we've relied solely on streaming media since before Cakes was born in 2008, so a great deal of the girl's knowledge of TV and movies is due to Netflix.
In honor of the holiday season which is almost marked with at least one road trip and if not, then at least an occasion worthy of some streaming time for kids I've compiled a list of The Best Christmas Movies for Kids on Netflix Streaming.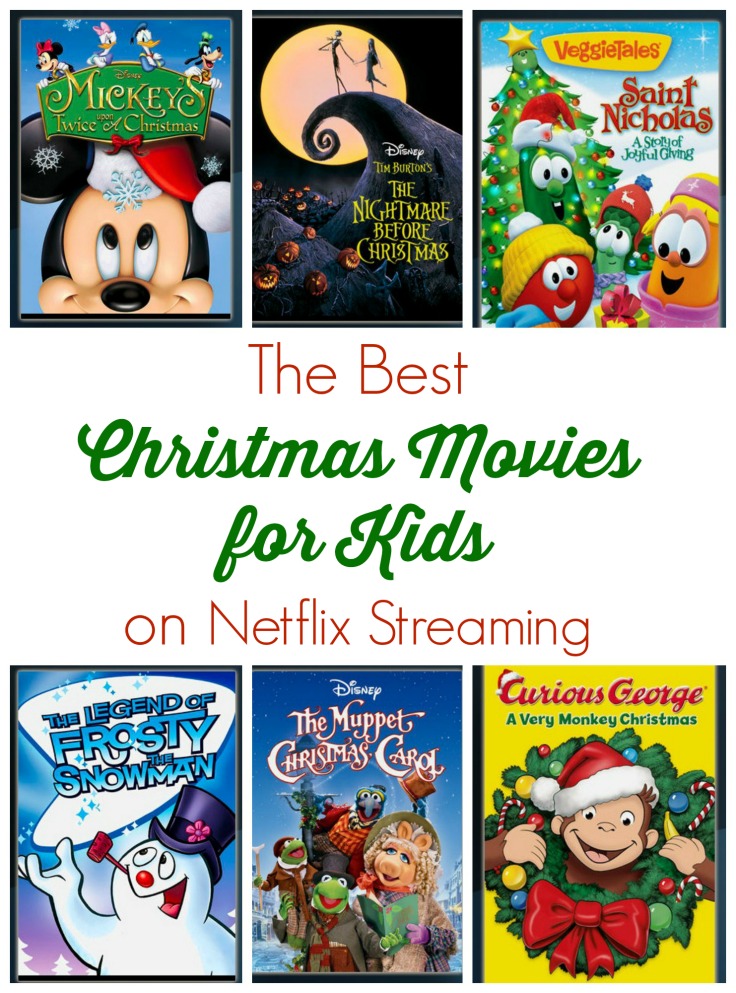 From top left:
Keep in mind these are just The Best Christmas Movies for Kids on Netflix Streaming, Netflix offers a ton of other Christmas movies for kids through their mail DVD service.
For more movie ideas on Netflix to get you in the holiday spirit, check out these 5 Christmas Movies That Aren't About Christmas!
What's your favorite Christmas movie for kids?