Show your teacher how much you value them with the Best Teacher Appreciation Gift Basket!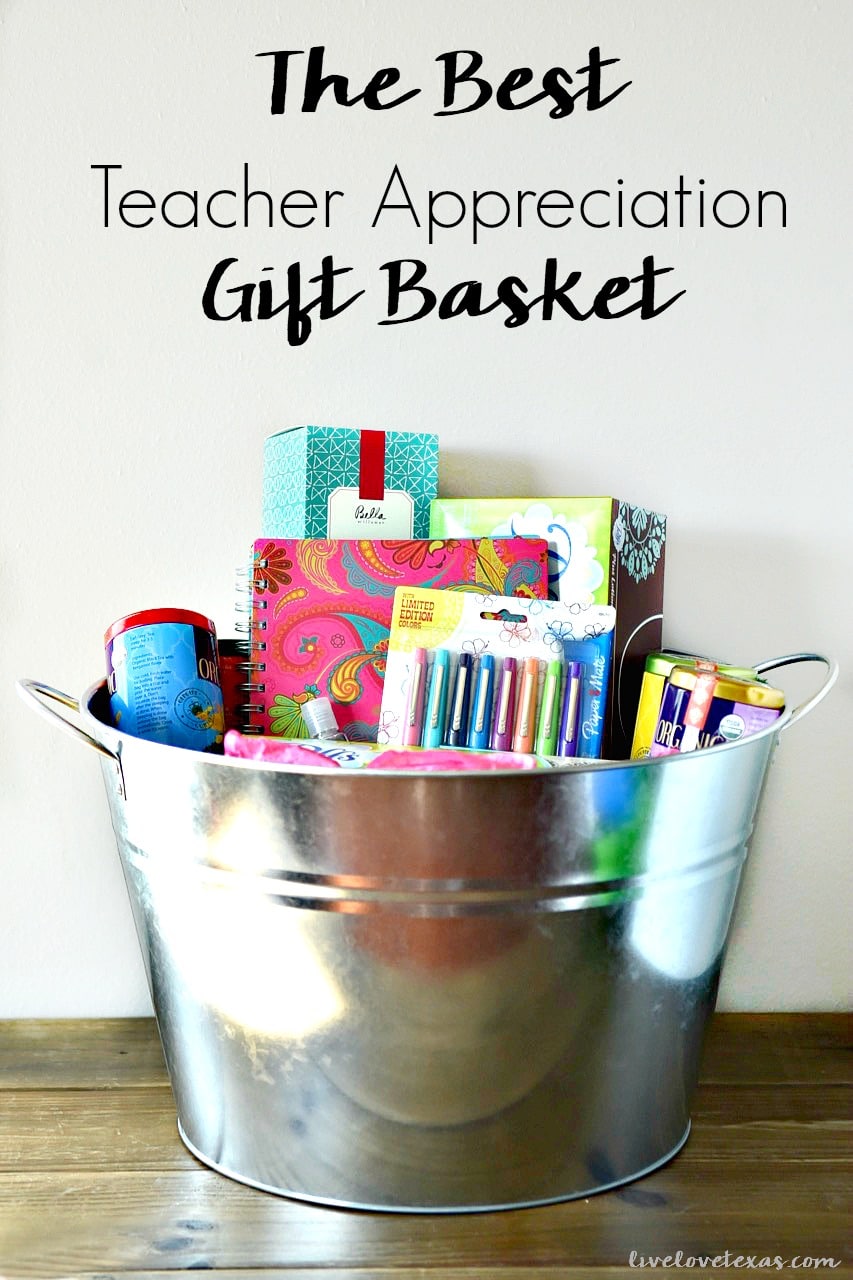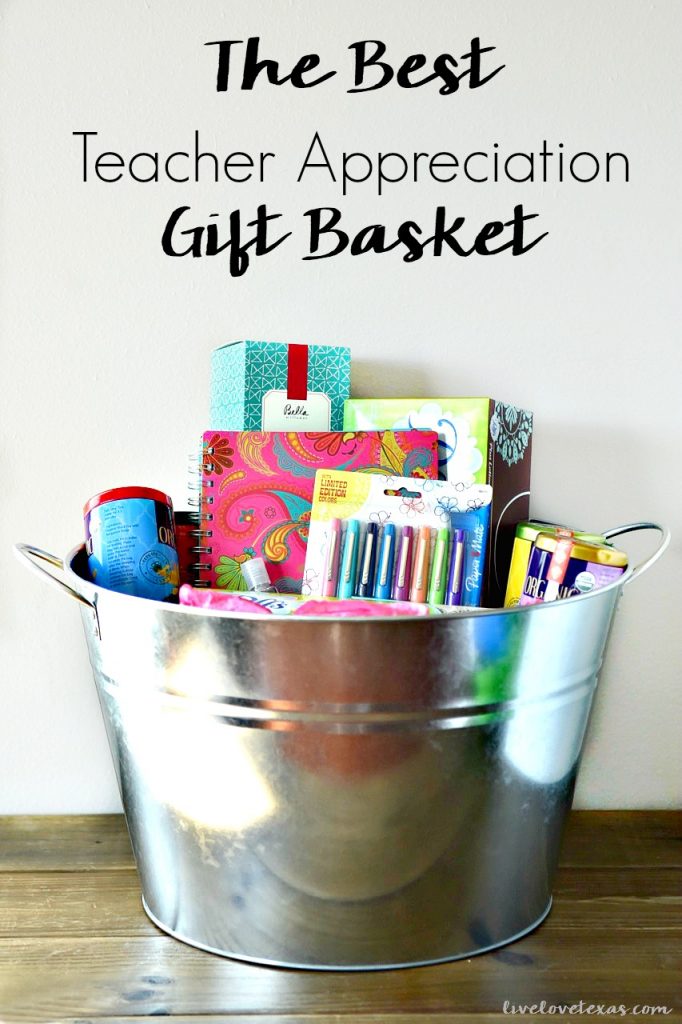 The Best Teacher Appreciation Gift Basket
These past few months have been anything but easy. We've had the normal seasons of life but also some big life changes that others don't necessarily anticipate and most definitely don't want.
Things like death. Mourning. Living with an in-law. And your youngest child starting pre-k.
Bring on the tissues.
Major changes to the family dynamic and way of life that you don't even think about. These aren't just physical adjustments, but also emotional.
With two girls now in school five days a week, I know the commitment and patience it takes to be teachers and role models for my girls. Teachers are the unsung heroes in our society and should get more respect and recognition than they do.
The act of just saying thanks says a lot. But everyone has their own way of feeling appreciated and valued. As a parent, we're kind of limited in the ways that we can express our gratitude for all that teachers do.
I have a hard enough time parenting one 7-year old, let alone 20 of them. So I'm in awe of the gifts these teachers have when teaching.
3 Ways to Show Teacher Appreciation
1. Volunteering.
Again, teacher's are dealing with 20 or more kids in their room and need a little extra help. If you can't be a room mom, consider helping with special projects, coming in and reading to the class, or chaperoning field trips.
2. Gratitude.
Call, email, or tell your child's teacher how much you appreciate all that they do. Let the teacher know how they've helped your child in specific ways and express your thanks verbally.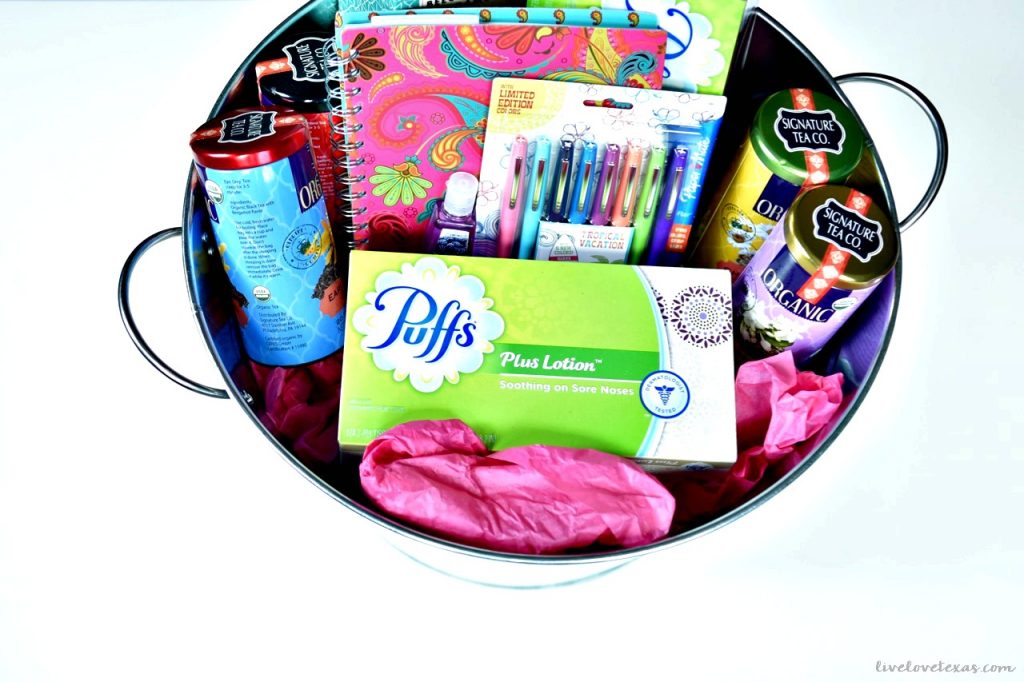 3. Gifts.
If you don't have time to volunteer or saying thank you makes you feel too vulnerable or awkward, try sending physical gifts instead. The best teacher appreciation gift basket is a mix of items to make the day more enjoyable and comfortable. Some ideas for your gift basket are the following:
Fun pens to use for taking notes, planning, or even grading makes things a little more exciting.
Colorful notebook. For professional or personal use, you can't go wrong with a notebook.
Herbal tea bags. Teachers don't always have an opportunity to grab a cup of coffee but if they bring a thermos of hot water, they can always have tea.
Reed Diffuser. Open flames are no-no's, but you want your room to smell nice and not like sweaty children. Everyone is attracted to different scents so go for a neutral aroma like vanilla to make it more appealing.
Tissues. With cold and allergy season right around the corner, having plenty of tissues on hand is a must. Teachers often spent their own money on supplies, so I knew these would be appreciated. Having a sore nose is no fun so you want to these tissues are perfect to soothe those little sore noses. You never know when the first cold will strike and it's allergy season year round here in Austin so having a box of tissues handy is a must. Hopefully, these 10 boxes will make it through the school year!
Hand sanitizer. Help limit the spread of germs with hand sanitizer. You can pick up the large, unscented varieties to use in the classroom but smaller, scented varieties for the teacher are always fun!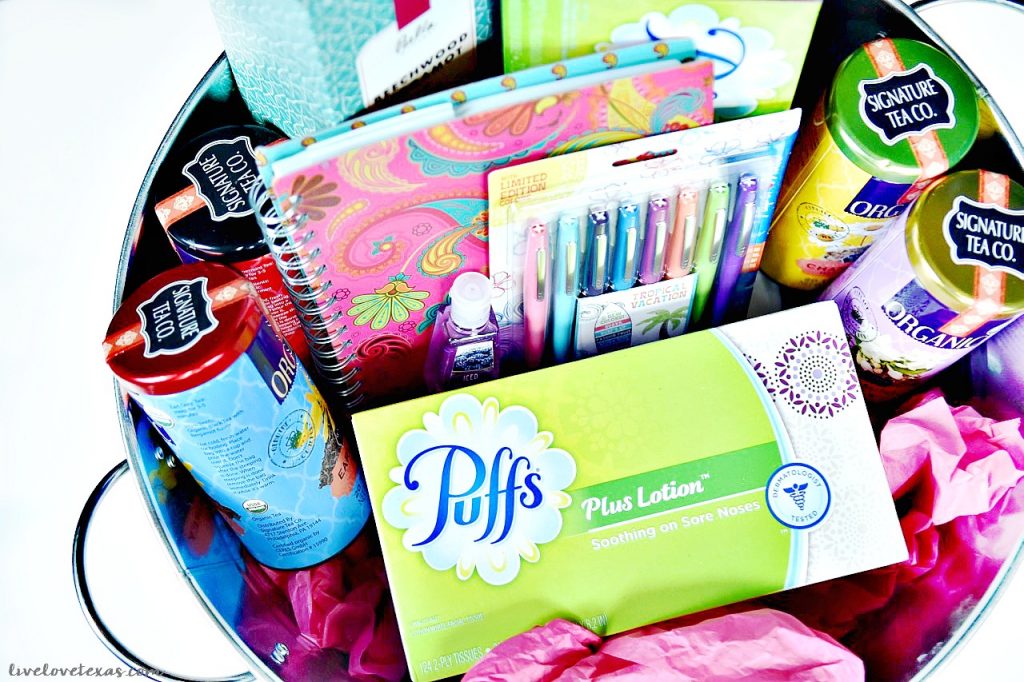 You really can get creative when filling up your basket. It's the thought that counts and it's not like you're getting graded on it!
Make your own teacher appreciation gift basket to show you value your child's teacher!
More gift basket ideas: