This is a sponsored post on behalf of Main Event. All opinions are my own. #EatBowlPlay #HeadForFun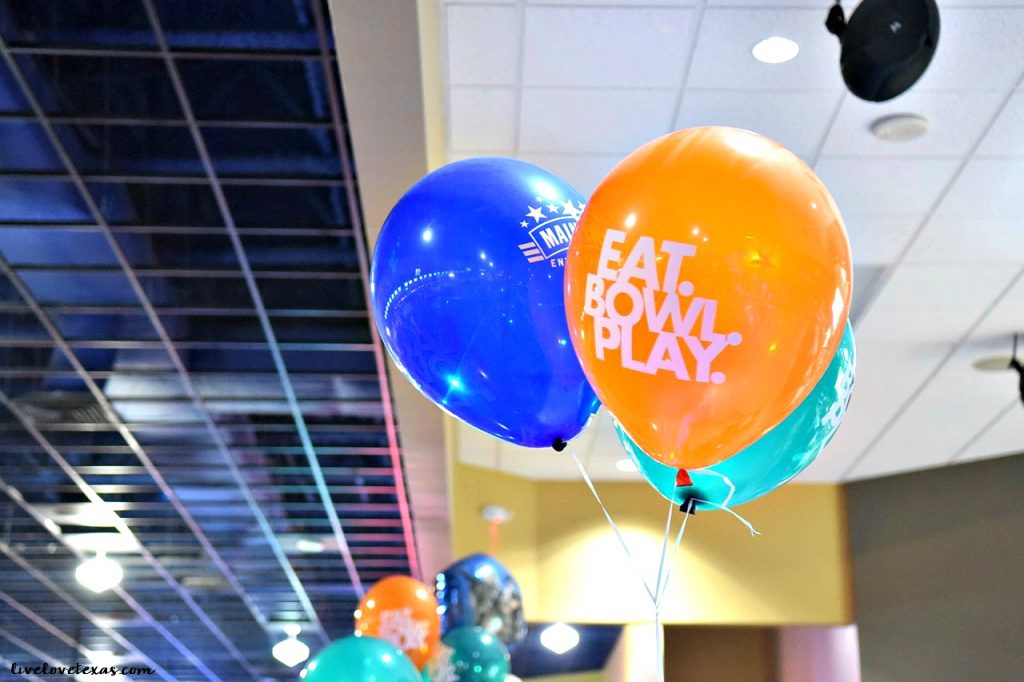 For the better part of the last two weekends, my husband has spent assembling a shed. This means any hope for family fun outside the house, has come to a stop.
This weekend we had a major shift in things. He was able to enlist the help of two of our friends to help make some progress on the shed. And the girls and I were able to go out and have a little fun with the friend's wives and kids that were helping with the shed.
Win-win.
One of my good friends visited Main Event for the first time about six months ago and aside from all the people there (it was winter in Texas and the 60 degree temps tend to send people inside) she said it was such a fun experience for her kids. In a reverse move to beat the heat since we're still hovering in the high 90s, we decided this would be a great opportunity to hit up Main Event and try it out ourselves. So the other two moms and our combined seven kids, visited on Saturday and had a blast.
I had visited with the expectation it was very kid oriented. And it is. But it's so much more than that. Main Event is definitely a destination for adults as well. When we arrived one entire wall was dedicated to bowling lanes with big screen TVs playing sports on each screen and to the right were pool tables and a restaurant with full bar.
One aspect I really liked were the fun cards. Instead of worrying about chasing your kid around to constantly feed the machine or trying to bargain with your kids over the amount of money to spend, you can just add it to a fun card and let them loose! These proved even easier since we had seven kids to coordinate with. And makes a great option for a birthday party!
After hearing my friend's take on Main Event, I honestly expected things to be way more chaotic than they were. It was actually the least crowded of the last few entertainment venues for families that we've visited.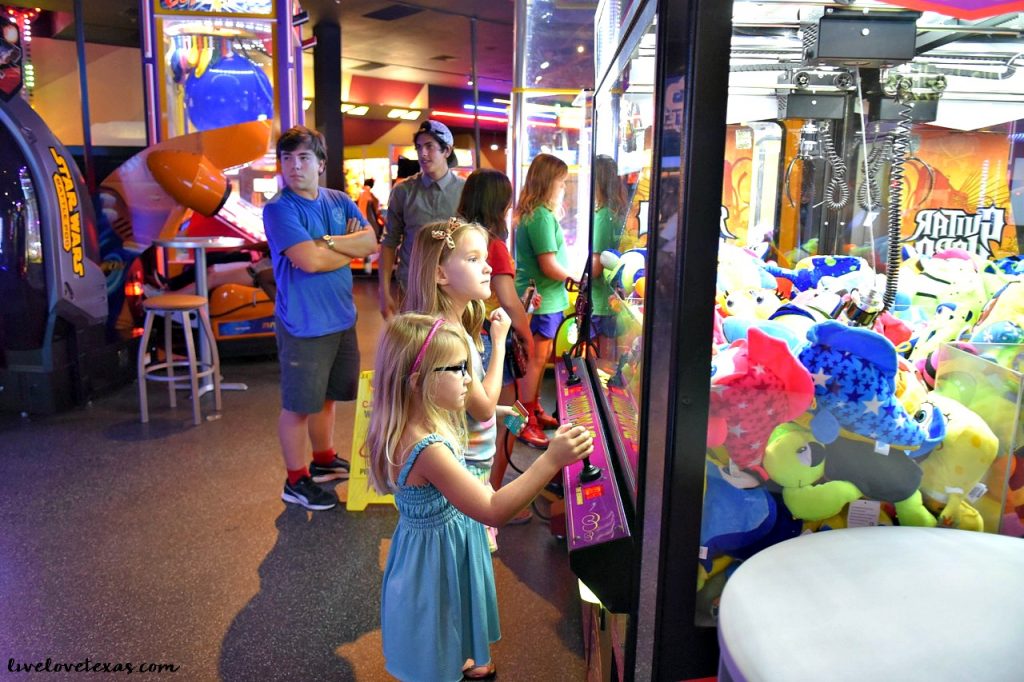 The claw machine. It may feel like these machines are rigged and I've convinced myself of this over the year after never winning anything from them. My 4-year old apparently has better luck or skill than I do and won a stuffed fish she named Shelly on her first try!
It would seriously take all day to experience all the fun that Main Event has to offer. Not only does it offer bowling and an arcade, there's also a huge space dedicated to climbing walls for various difficulties as well as laser tag and a glow-in-the-dark golf course. This is especially nice for those that have kids in different age groups that may seek out a different experience than the younger ones in our group.
Based on prior experience, I usually set the bar pretty low when it comes to restaurants in venues like this. I was surprisingly pleased with the variety and quality of the food and dare I say it, would even come back just for the food?! The beer selection was also impressive with a great selection of beers on tap.
Main Event proved to an awesome destination for friends and families! I can't wait to take the girls back…this time with my husband for an afternoon of fun! If we don't head back sooner, we'll be marking our calendars for 10/10/16 to visit FREE for national Head for Fun day! I hope to see you there!
Go to MainEvent.com to find a Main Event Entertainment Center near you
This is a sponsored conversation written by me on behalf of Main Event. The opinions and text are all mine.