Get on with your day quickly using these 5 Fast and Easy Snack Ideas for Kids to make your day go smoothly.
This post is sponsored by BabbleBoxx.com on behalf of The Quaker Oats Company.
Fast and Healthy Breakfasts for Kids
As if we didn't already have a lot going on with work and all of the other hats we wear as parents, we've now added teachers to our list. With lots of help from their teachers virtually, of course.
To thank the girls' teachers for all of their hard work, dedication, and patience this year we wanted to create thank you's. Check out these easy thank you craft ideas you can do to say thanks to the teachers in your life!
Even if you kids aren't crafty or particularly artistic, they can still do an easy craft to say thank you to their teachers. Saying thank you can be as simple as coloring in a printable you find online, writing a heartfelt note, or painting a simple craft (like the picture frame below)!
Another way to say thank you to your child's teachers during the school year is to ensure they're ready for learning. That can include convenient snacks every day.
Whether they're doing school in a building or virtually having easy snacks on hand can help keep them from being distracted by a growling stomach. Check out these 5 easy snack ideas for kids below!
5 Easy Snack Ideas for Kids
1. Hard Boiled Eggs
On Sundays, I like to hard boil a dozen eggs for the week. They're a savory high protein snack that my kids love!
2. Fruit
Fresh, frozen, or canned fruit is an easy way for kids to get some of the vitamins they need every day. I always have fresh apples on hand, but also like to keep frozen berries, and canned pineapple to give the girls variety.
3. Yogurt
No one likes to eat the same thing every day…even kids. Yogurt is another easy snack that kids can easily grab for themselves.
4. Smoothies
No one likes to eat the same thing every day…even kids. Yogurt is another easy snack that kids can easily grab for themselves.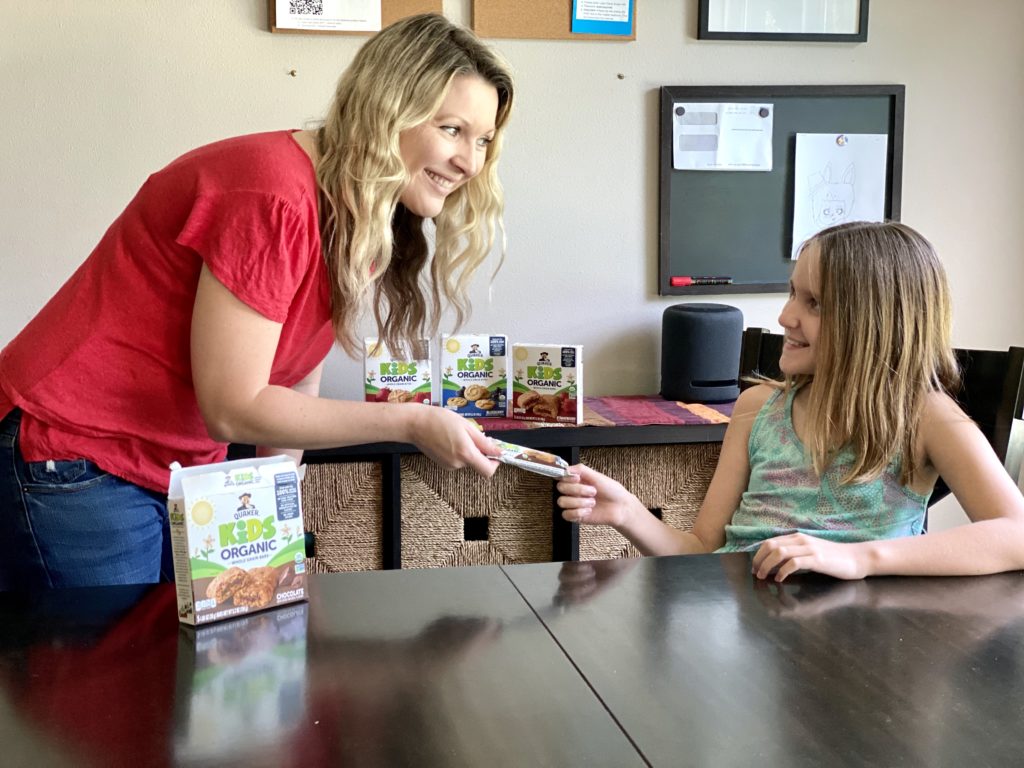 Quaker Kids Organic Whole Grains Bars and Bites not only save me time, it's something I can feel good about feeding my kids. I don't have to debate the pros and cons of baking snacks or slicing fruit and the time involved versus giving them something quick and easy.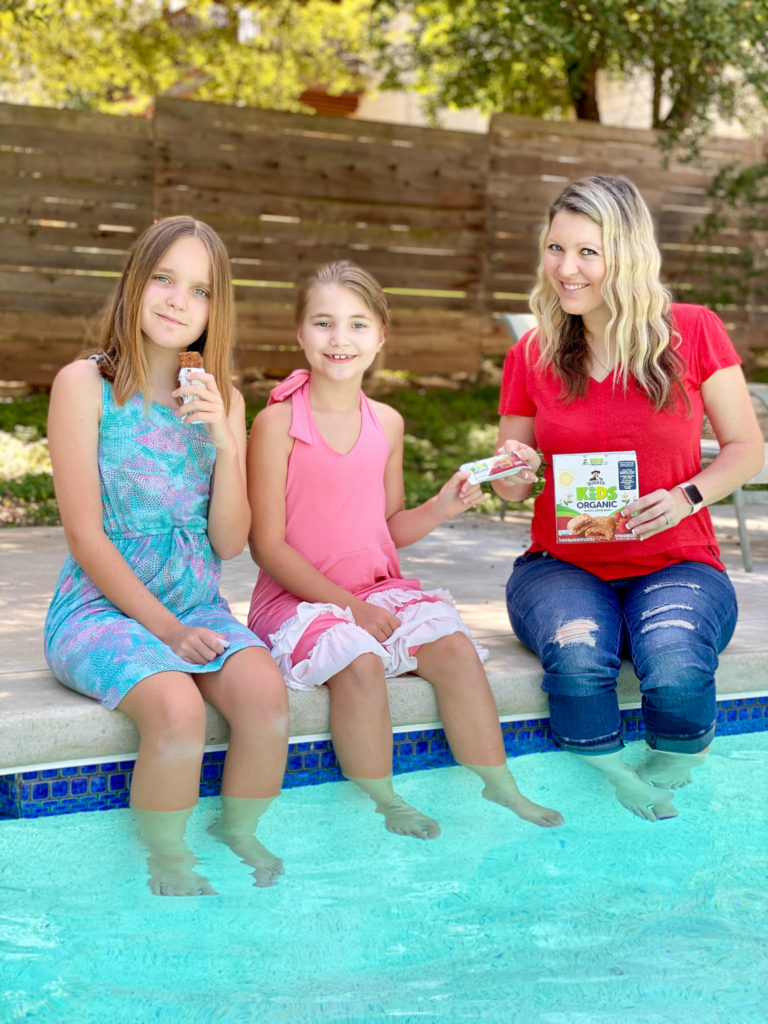 Quaker Kids Whole Grain Organic Grain Bars and Bites make for an easy snack for kids. These bars and bites have no artificial flavors, no high fructose corn syrup, and no added colors. And with 11-19 grams of 100% whole grains and 5-6 grams of sugar per serving, they make snack time easy.
Download the We Love Our Teachers PDF here to share your love for your children's teachers here. You can learn more about Quaker Kids Organic here and find it at a store near you using the product locator here.
What are your go to easy snacks for your kids?