Let me teach you how to make hard boiled eggs the easy way! You'll get perfect, easy to peel eggs every time and will be able to make the best deviled eggs!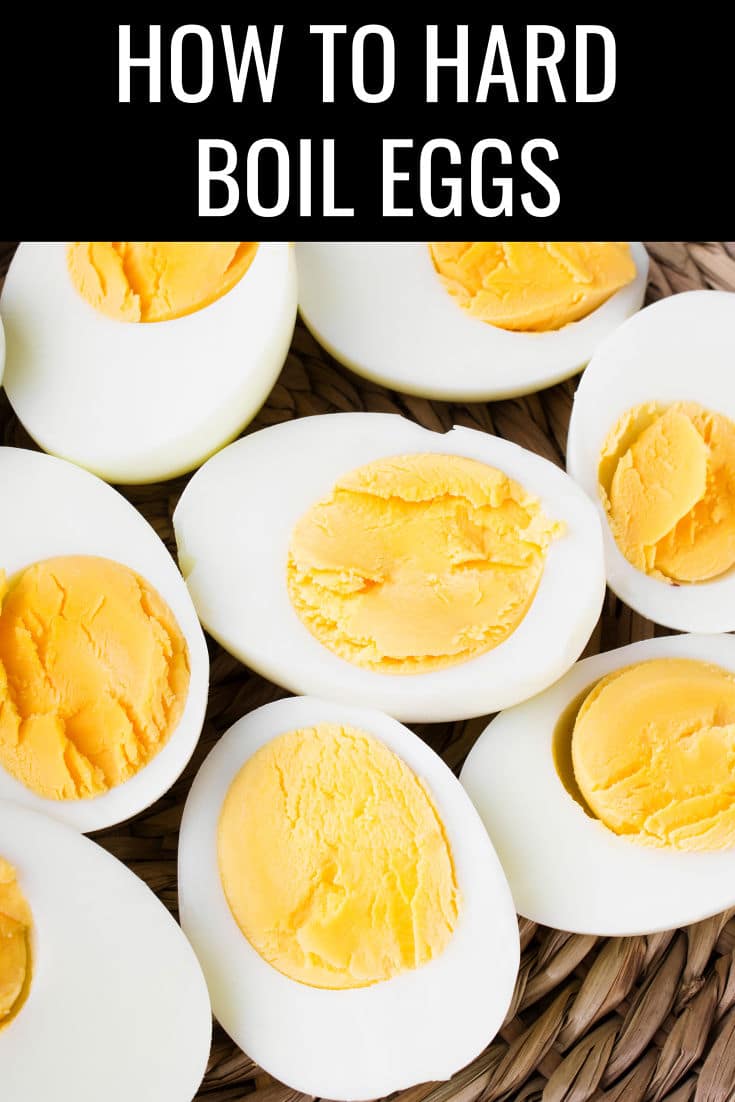 How do you hard boil an egg?
Scrambled.
Fried.
Boiled.
The list of ways to make eggs goes on and on. And honestly, what's not to love about eggs?
No matter how you like your eggs, hard boiled is definitely a versatile way to make them. They're the perfect breakfast, snack, salad add-in, and more!
But learning how to boil an egg is something that has to be learned. If you've ever tried to make hard boil eggs before and they were too squishy, too firm, or don't peel well then this will solve your problems!
My husband and I go through several dozen hard boiled eggs each month and I've come up with some tips on how to create perfect hard boiled eggs to share as well!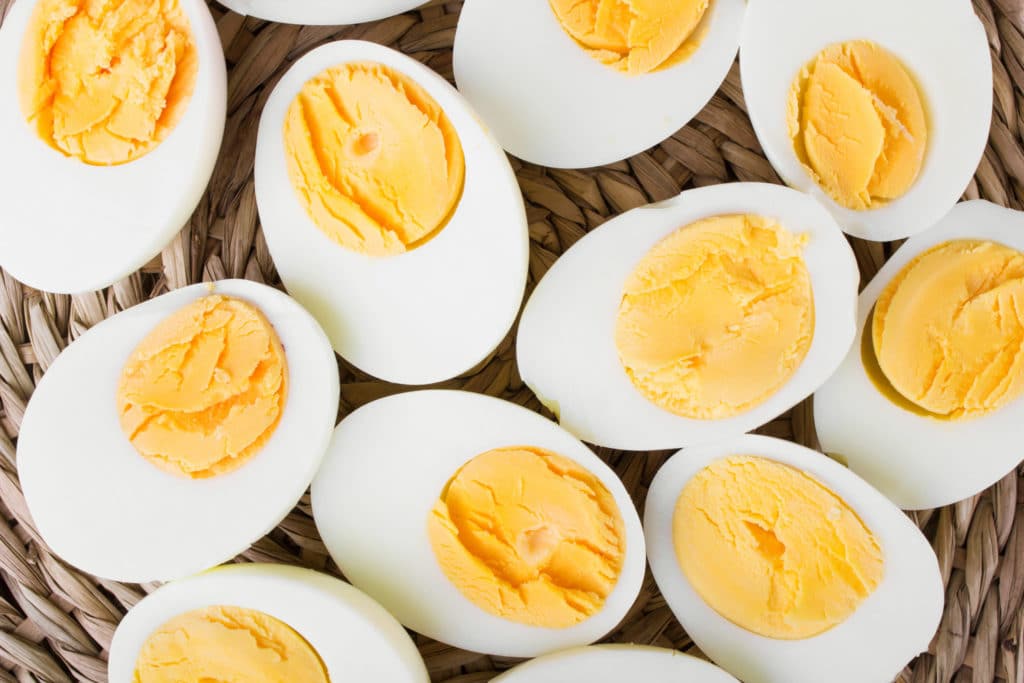 How long do you boil eggs to make deviled eggs?
All deviled eggs start with hard boiled eggs, so you boil the eggs for 10 minutes.
What is better for hard boiled eggs – fresh or older eggs?
Fresher eggs are harder to peel. So for the easiest hard-boiled eggs, use the older eggs first.
How to make hard boiled eggs:
Place your eggs into the pot first. Use just enough water to cover, then lightly sprinkle with salt.
Allow eggs to boil for 10 minutes, then turn off the burner and allow to sit for another 10 minutes.
While eggs are cooling, prepare a bowl of ice water. After 10 minutes have passed, add eggs to ice water and allow to cool for another 10 minutes.
Peel each egg under cool, running water.
How long are hard boiled eggs good for?
Hard boiled eggs are good for up to a week in the fridge. You1 can peel them or leave them on their shelves and they'll both still be fresh for a week.
Egg Recipes:
More ways to use eggs:
If you like this post, make sure to pin it for later!