The Top 7 Grilling Gifts for Guys will help you find the perfect present for the chef in your life. This post may contain affiliate links where I'll receive a small percentage of the sale.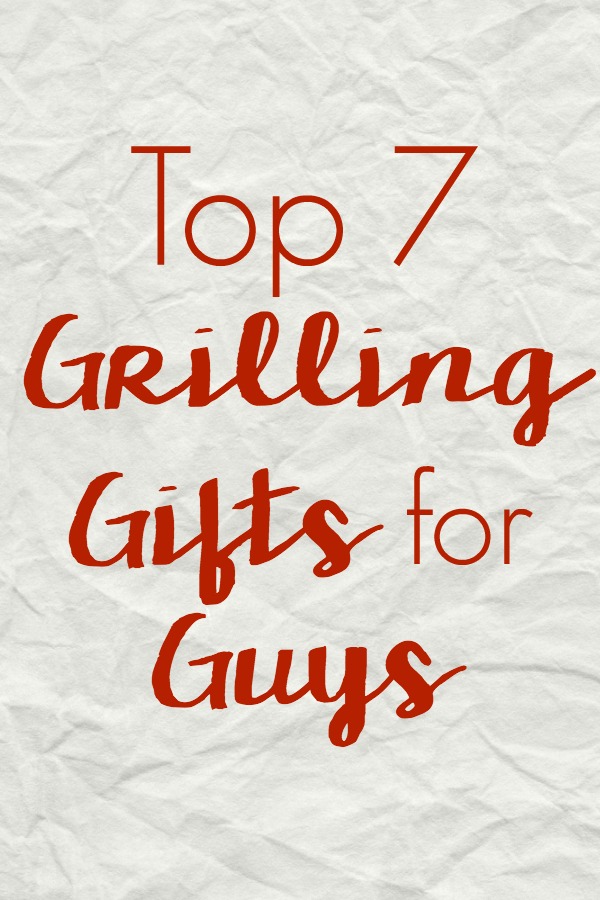 Sometimes the hardest people to buy for at Christmas should be the easiest. They have very specific interests and there are a ton of options that can fit into this very broad category.
But what if they already have something? What if they don't need it?
Of course, these are possibilities, but what if they don't even know a product exists? Today I'm sharing some inspirational ideas – kitchen gadgets for Christmas gifts that would be perfect for the foodie in your life.
Whether these are ideas that would be perfect for yourself, the aspiring Top Chef contestant, or someone just starting to get interested in becoming a home chef, these ideas are for you! And when your guy is all ready to grill, have him use this list of Texas Christmas Dinner ideas to get started!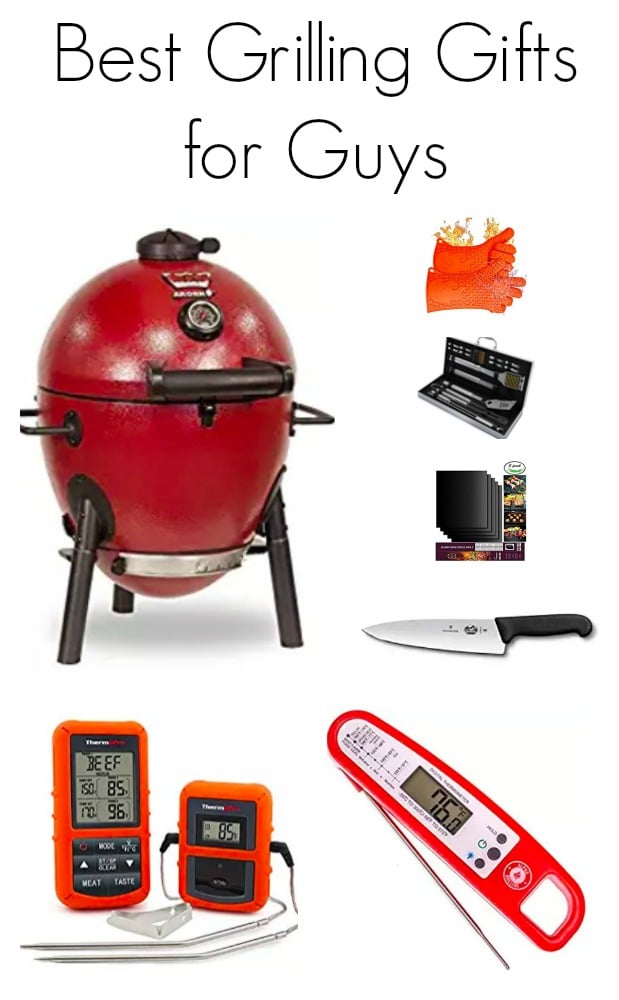 7 Grilling Gifts for Guys
While my vote for ceramic grill goes to the Big Green Egg, this ceramic grill on Amazon is affordable, gets great ratings, and if you have Prime will ship straight to your door for free without any heavy lifting or side trips. Plus, it doubles as a grill and a smoker so you get the best of both worlds without all of the clutter on your patio.
If your husband has ever decided to smoke meat while guests are over, you know he's constantly running back and forth checking on the temperature of the meat to ensure it's at the perfect temperature. As he should since the meat will come out tasting the best and most flavorful if it's cooked at the ideal temp, but there's an easier way with this wireless digital meat thermometer probe that works from over 300 feet away.
That means if you have to run back to the store or on a quick errand while your meat is cooking, your neighborhood can keep an eye on the smoker for you. Can you tell this has actually happened?!
You don't need an entire knife block, just a couple of strategically sized knives that meet your needs. One that you can't do without is this 8″ chef's knife.
From grilling to smoking, you're going to want some heavy duty gloves to deal handle that kind of heat. These gloves are thick, waterproof, insulated, and heat resistant to get the job done safely.
You can create perfect grill marks every time with easy cleanup using these grill mats. Plus, you're not getting any of the other residual char from past grilling sessions on your latest dish.
What list of grilling gifts for guys would be complete without an assortment of BBQ tools? This set comes in a handy carrying case so everything the chef needs is at their fingertips whenever they need it.
With the shorter days, grilling at night can be a guessing game but with the updated backlit version of this digital thermometer grilling at night (or in winter) has gotten easier.
Do you have any other ideas for grilling gifts for guys? Share your ideas with me on Twitter or Facebook!
More Christmas Gift Ideas for Men: