This post on 5 Great Gifts for Wine Lovers is sponsored by Llano Estacado Winery. All opinions are my own. 
It is wine thirty somewhere in the world right now. Might as well be in your home too! Don't worry, you don't have to wait until Friday to enjoy a little vino.
With the Christmas season well underway, this is the ultimate list of 5 Great Gifts for Wine Lovers to take the guesswork out of gift giving this season! Wine lovers don't usually need an excuse to drink more wine, but if you want to give them an excuse and support their love of fermented grape juice year round, then this is the gift list for you!
1. It's Not Really Drinking Alone If the Dog Is Home is the truest statement I have ever heard! The same goes if the cat is home, the hamster is up, or a bird is on the bird feeder. Or, in my case, the chickens are free ranging.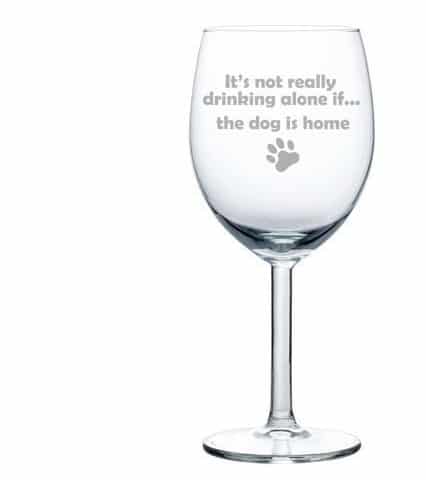 2. Electric wine bottle opener with foil cutter
. No one has time for a traditional corkscrew…and even if they do, every wine lover already has one. What they may not have is an electric wine bottle opener with foil cutter. This tool will seriously cut down on the amount of time between the wine lover and a bottle of wine. 
3. Stainless steel bottle stoppers. I can't be the only wine lover that opens a bottle of wine and automatically trashes the cork with the foil out of habit. To maintain that seal and keep things looking a little classier, these stainless steel bottle stoppers (reusable corks) are genius.
4. Wine pens
. Forget wine charms. If your wine lover opts not to go with special glasses, then wine pens are essential for drinking with friends (and not swapping spit) are easy to store and make clean up easy. These can also do double duty for decorating windows and glass doors as well! Bonus!
5. Wine. The obvious answer to a great gift for wine lovers (the greatest gift even), it's obvious…go with wine. My most recent pick is Texas grown, Llano Estacado Wines, from the winery in Lubbock.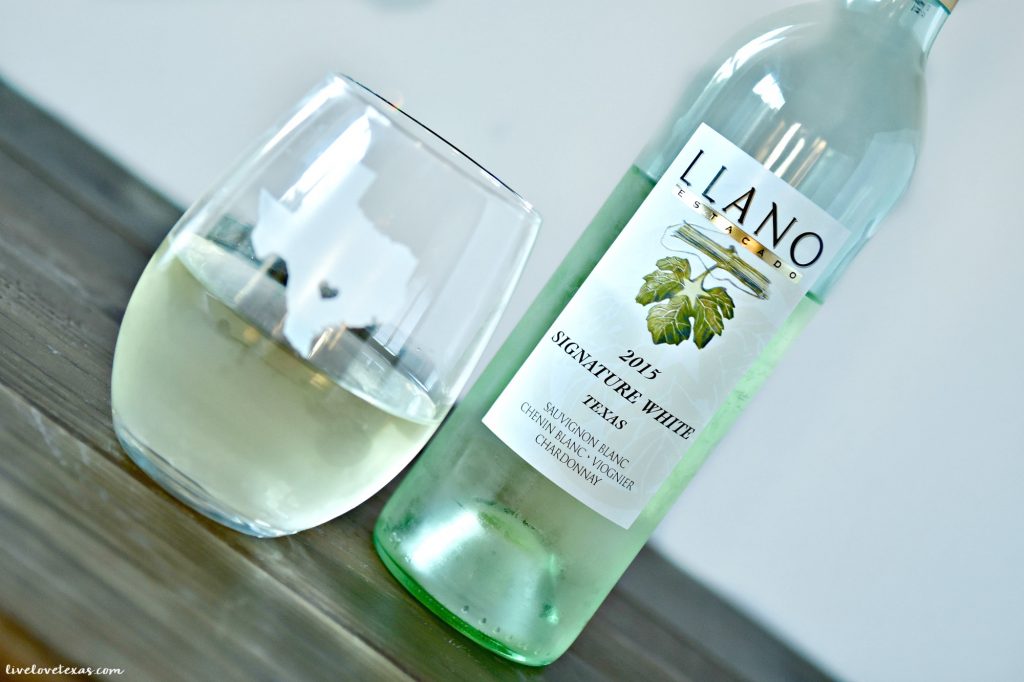 The Signature White has a smooth, clean finish and was fermented in stainless steel tanks. It's a blend of 51% Sauvignon Blanc, 23% Chenin Blanc, 15% Viognier, and 11% Chardonnay. Giving it a fresh, balanced taste with just a residual amount of sweetness. It compliments my favorite spicy Tex Mex dishes as well as Thai foods, and is great for serving with apps at your holiday party like mozzarella caprese salad or herb grilled chicken skewers.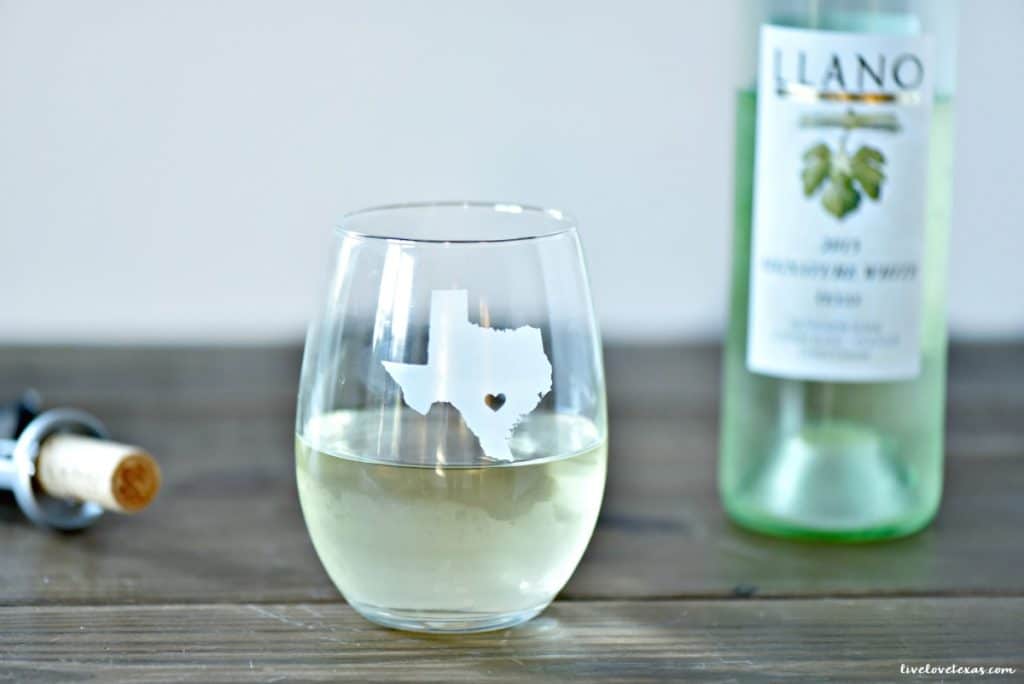 Llano Estacado also makes a Cellar Reserve Cabernet Sauvignon which is fermented in oak barrels from American and French oaks. It's made of grapes entirely grown in Texas with 95% Cabernet Sauvignon from both the Mont Sec Vineyard of Far West and the Newsom Vineyard in Plains plus 5% Malbec from Carpenter Farms in Dell City. This 2014 is so well balanced and smooth as is, but is expected to reach its full maturity in 2018. It pairs well with a variety of foods for any dinner from Texas BBQ and chili to your holiday steak dinner.
It's hard to know if someone is a red wine lover, white wine lover, or lover of them both! Although I prefer dry wines which generally means red varietals, I ended up loving both of these wines. The Signature Whit was unoaked and much drier than I expected due to the mixture of grapes and the red was, perfection as is. The Cabernet Sauvignon was smooth, yet complex with hints of cherry cassis and a full of tannins.
The Llano Estacado winery is the largest, best-selling Premium Winery in Texas and hosts a variety of events in its tasting rooms and events center as well as producing approximately 50 varietals of wine, including the award-winning 2013 THP Montepulciano.
You can order these wines from Llano Estacado Winery or at your local retailer!
Do you have any suggestions for me to add to the list of Great Gifts for Wine Lovers? Send me a tweet on Twitter or a message on Facebook!