This Spicy Easy Creamy Macaroni & Cheese Recipe hits your palette in all the right places. The spiciness can be adjusted to your taste but the easy creamy macaroni cheese recipe base remains a staple in any kitchen!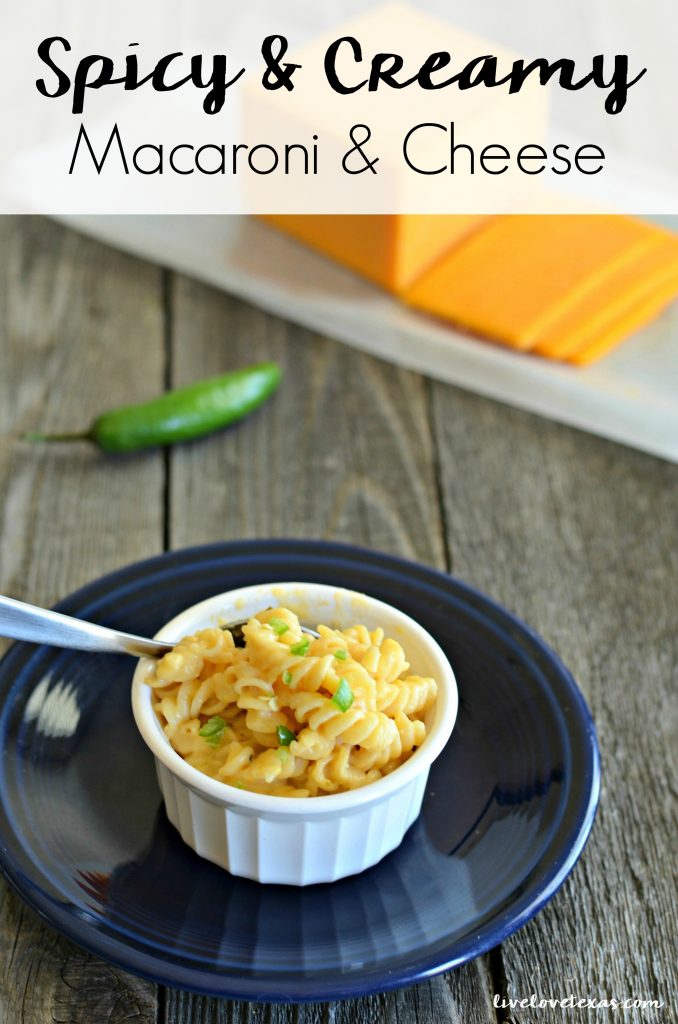 I love spicy food! The spicier the better for me.
I'm aware of my eating habits and the need to put pepper or hot sauce on everything, but it can often surprise other people. My mother-in-law lived with us for five months this year and she and I had never spent more than a few days together. She noticed right away how whatever I ate I doctored up with some additional flavor to get it just where I wanted it.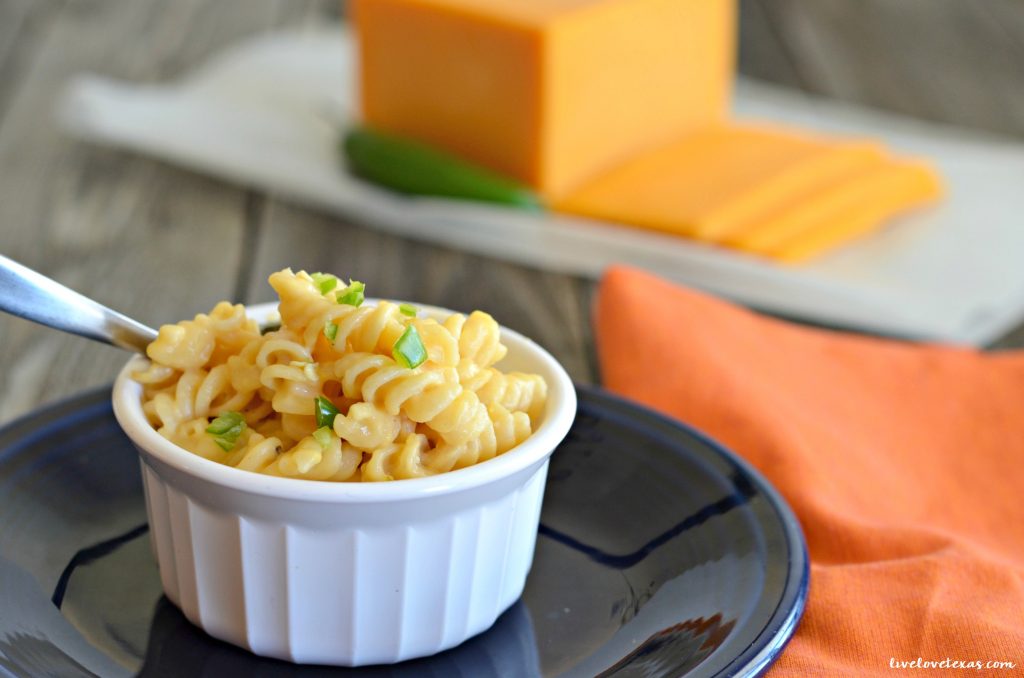 Since we have backyard chickens, most days I'll eat scrambled eggs or an omelette for breakfast…topped with habanero sauce…a lot of it. For lunch I might have tuna salad with spicy mustard and cayenne pepper. Or, I might have a salad and top it off with spicy peppers and/or red pepper flakes. For dinner the spiciest thing on the menu is usually what I'll gravitate towards. The spiciness is definitely what draws me to certain dishes. Hot wings, pepperoni and jalapeño pizza, or tacos with the spiciest authentic Mexican salsa you can imagine. These will make your nose run and break out into a sweat, but I can't get enough.
So what better way to add a little of that heat I love so much to my go to easy creamy macaroni cheese recipe?!
Spicy & Creamy Macaroni & Cheese
Instructions
Melt butter in a medium saucepan over medium heat, then whisk in flour until golden brown.

Slowly pour milk into flour mix 1/2 cup at a time, whisking constantly.

Continue cooking until the sauce is smooth and thickened.

Stir in peppers.

When the sauce has thickened, remove from heat and whisk in the cheese.

Mix in pasta until thoroughly coated and season with salt and pepper.

Garnish with additional peppers. Season to taste.
Nutrition Facts
Spicy & Creamy Macaroni & Cheese
Amount Per Serving
Calories 548
Calories from Fat 252
% Daily Value*
Fat 28g43%
Cholesterol 81mg27%
Sodium 394mg16%
Potassium 256mg7%
Carbohydrates 51g17%
Protein 20g40%
Vitamin A 885IU18%
Vitamin C 0.3mg0%
Calcium 390mg39%
Iron 1.4mg8%
* Percent Daily Values are based on a 2000 calorie diet.
Do you have a favorite heartburn inducing food aside from this Spicy Easy Creamy Macaroni & Cheese Recipe?
Are you looking for more homemade Southern recipes like this one – look no further than these!