This easy Caramel Apple Cupcakes recipe combines apple cupcakes from scratch with a homemade caramel buttercream frosting to take it over the top and get you ready for all things fall!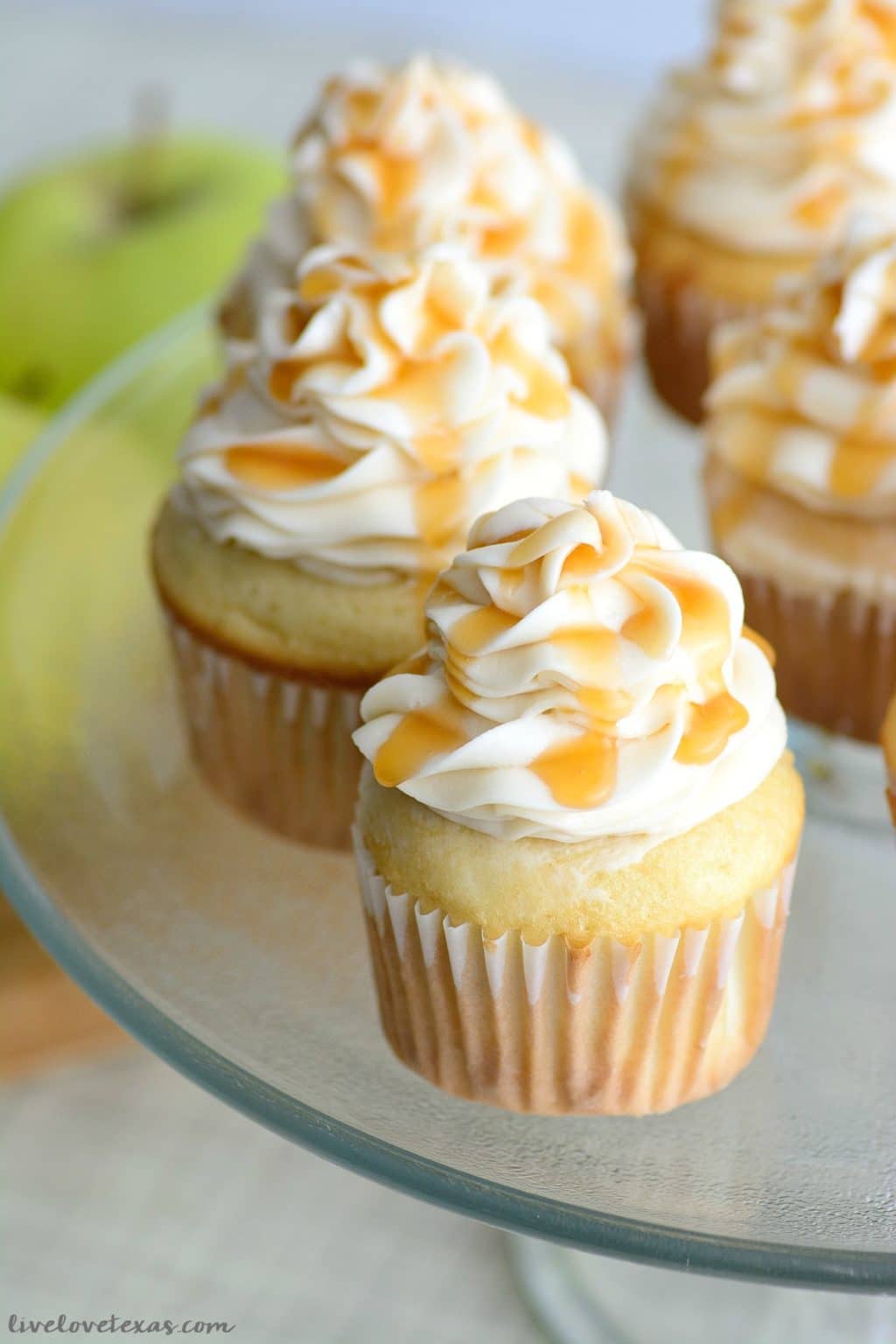 When you think of fall, what flavors come to mind? Whether you gravitate more to the salty or the sweet, you'll eventually end up thinking about caramel and apples. And caramel apples.
This year take your idea of caramel apples to a new level by combining the two into this easy caramel apple cupcakes recipe! This recipe is seriously so easy and people will be requesting you make another batch all fall long!
Easy Caramel Apple Cupcakes
Prep time:
Cook time:
Total time:
Ingredients
1⅔ cups all purpose flour
¾ cup brown sugar
¼ cup sugar
¼ tsp baking soda
1¼ tsp baking powder
1 tsp cinnamon
2 eggs
1 tsp vanilla extract
½ cup sour cream
½ cup applesauce
¾ cup salted butter, slightly melted
1 large apple, chopped
***Caramel Buttercream***
⅓ cup butter
⅓ cup shortening
4 cups powdered sugar
⅔ cup caramel sauce
Instructions
Preheat oven to 350 degrees.
Line a muffin pan with cupcake liners.
Mix flour, sugars, baking soda, baking powder, cinnamon and nutmeg in a large mixing bowl.
Add eggs, vanilla extract, sour cream, applesauce and butter.
Mix on medium speed just until combined and smooth. Be careful not to over mix.
Stir in chopped apples.
Fill cupcake liners ¾ full.
Bake 17-19 minutes.
Allow to cool for 1-2 minutes, then move to cooling rack to finish cooling.
To make the buttercream, cream butter and shortening until smooth.
Add 2 cups of powdered sugar and mix until creamy.
Add caramel and mix again until creamy.
Add remaining powdered sugar and mix one more time until smooth and cream.
Pipe frosting onto cupcakes and a drizzle of caramel.
If cupcakes are your dessert of choice, make sure to check out these other easy cupcake recipes from scratch!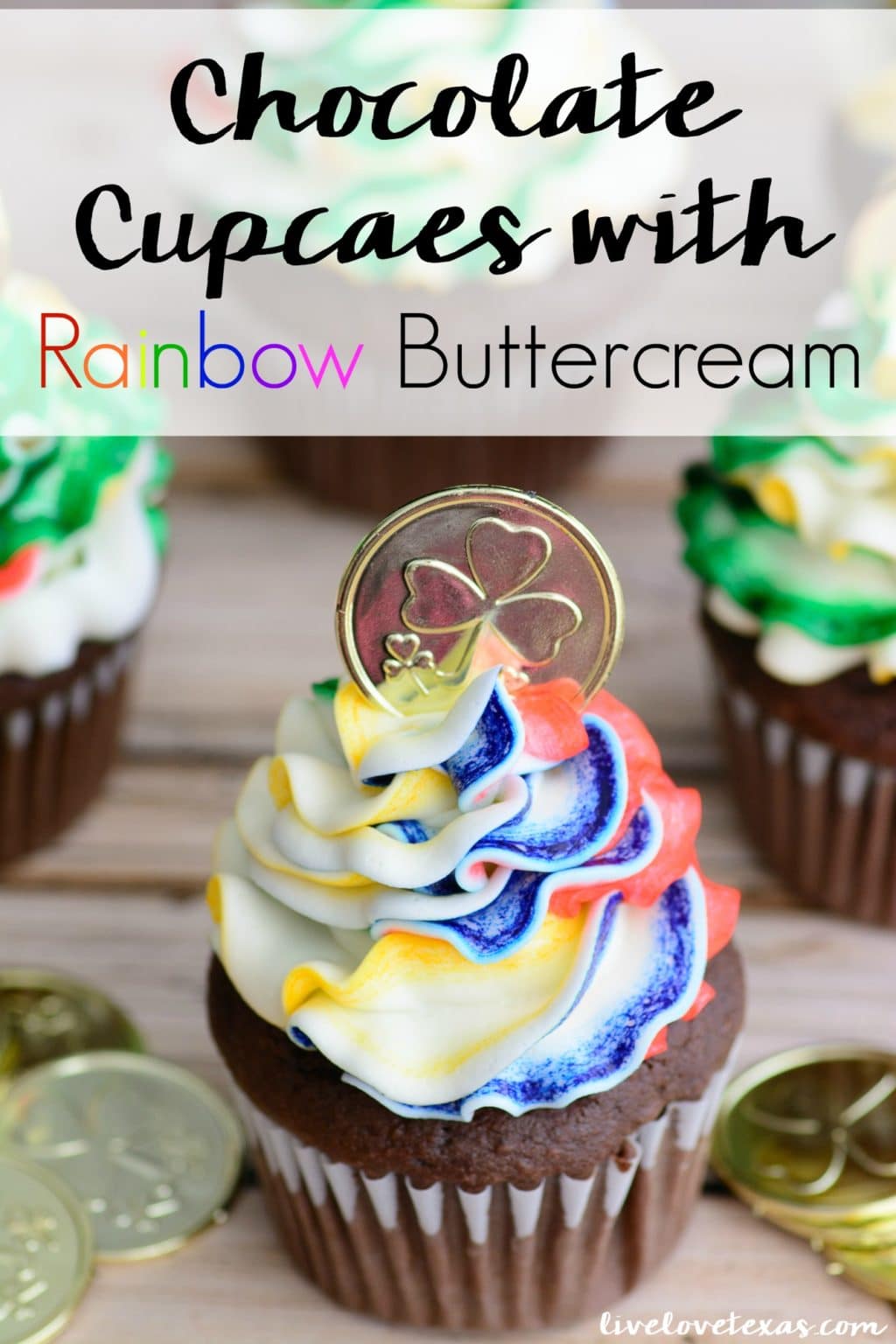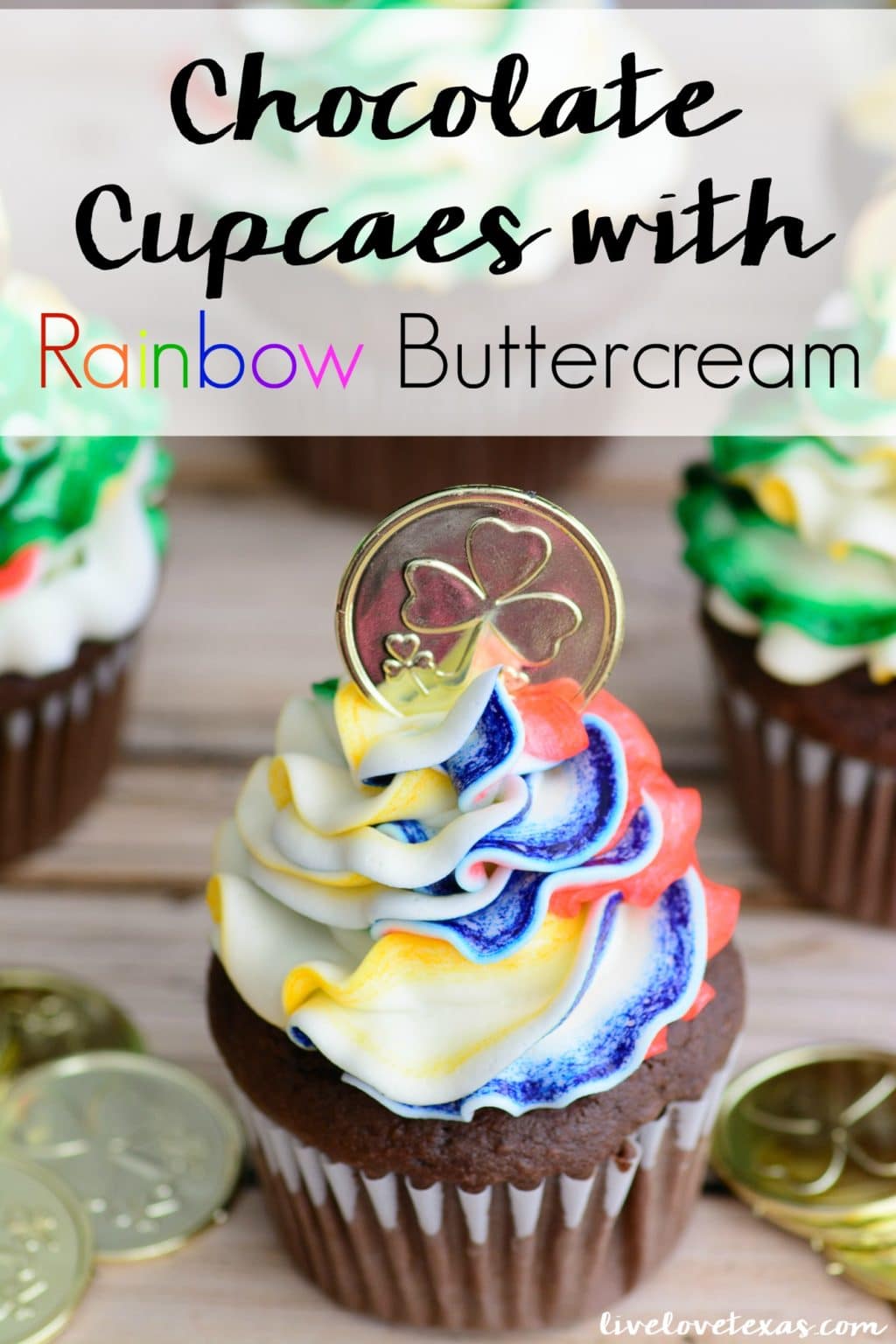 Sometimes I go a little cupcake crazy, so follow me over on Pinterest to see all of the delicious things I'm pinning!