What's your happiest and most cherished teaching experience since becoming a mom? Teaching your child to walk? Teaching them how to speak? Maybe helping them learn to ride a bike or read?
How about potty training? I guarantee that this very necessary life skill has never been at the top of any mom's list as her most happy and cherished teaching moment from motherhood.
Memorable, yes. Cherished and happy? Not so much. Or maybe that's just me?
Don't get me wrong. I love being a mom and can't imagine life without my girls, but there are certain parts of motherhood that I haven't been quite as fond of. Potty training just happens to be one of those times.
With one little girl successfully potty trained, I only have one left to go. I'd like to think that with each child you learn something and it gets a little easier because between potty training my first daughter and training the second, there was a huge difference.
I realize every child is different but I'd like to think some of the methods I've adopted through trial and error had a little something to do with that. I've heard people say that potty training girls is so much easier than boys. With no boys at home to prove this theory, I'm inclined to disagree. Potty training in general is just no fun, but I want to share 3 Tips for Potty Training Girls that I've used that have been successful for us and I hope they are for you too!
3 Potty Training Tips for Girls
1. For us, giving a small reward for each success was a huge motivator for potty training girls. We tried M&M's for the oldest but the youngest is a fan of suckers, so for her we went with that. Tip: ration out that Halloween candy and use for potty training rewards, or stock up on a huge bag from Sam's Club like I did.
2. Progress charts hung in the bathroom create a great visual reminder of the successes and what your little girl is working towards. Tip: let them pick out the stickers to use on the chart so they're more motivated to earn them.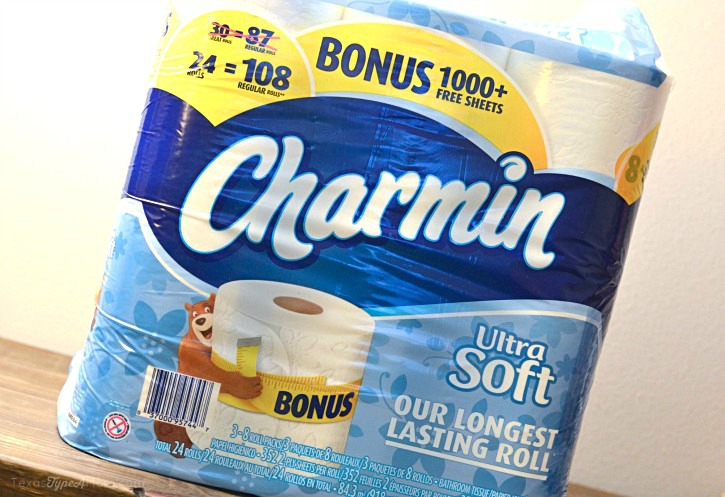 3. Toilet paper makes a difference when potty training girls. Think about this difference between boys and girls, potty training girls have contact with toilet paper 100% of the time when they're going potty. The quality and softness of the toilet paper can make a big difference in her wanting to make an extra trip to the bathroom and with wiping properly.
I think realizing that toilet paper makes such a big impact was one of the biggest differences between potty training my oldest and youngest.
For all the moms out there, do you have any other tips for potty training girls…or boys?
Have you mastered potty training during the day, but still having issues at night? Try these 5 Tips to Conquer Bed Wetting!