Easy Ways to Take Care of Yourself
As moms, it's so difficult to strike a balance. Especially between all of the people (and animals) that depend on us.
It's far too simple to put others needs ahead of our own. Your husband. Your children. Your friends. Even your pets.
They can all take priority before we take care of ourselves. You know how to take care of other people. And you do it well.
But do you know there are easy ways to take care of yourself? The good news is making small changes to your everyday routine is the easiest way to improve your own health.
5 Tips to Take Care of Yourself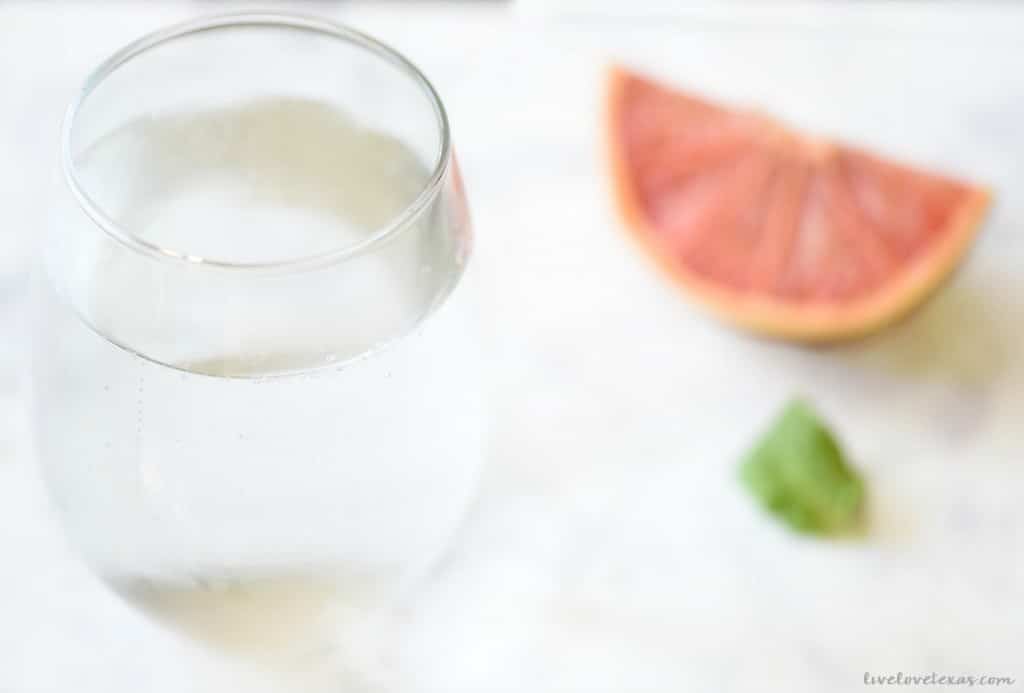 1. Drink more water.
Your body is made of 60% water and needs hydration to stay functioning and in optimal shape. Make drinking more water a priority in your day to day life.
Swap out sodas and juice for carbonated and/or infused water instead. It's so refreshing and gives you the flavor and/or fizziness of soda without the calories, chemicals, and tooth decay.
You could even take it a step farther, if you were so brave, and swap out your morning coffee for a decaffeinated herbal tea which, if you don't use sweetener, will count towards your daily water goal.
2. Take time to work out.
Finding the motivation to hit the gym is the hardest part of working out. Once I workout I end up feeling energized, strong, and beautiful.
Not to mention the health benefits of staying in shape because those are obviously perks too. This also helps set a good example for your children by modeling for them that taking care of yourself and working out is a priority. When you make this a way of life and part of your routine, they're more likely to carry this on into adulthood.
3. Relax.
Even if it's just 5 minutes a day. Take some time to pray, meditate, or get a little extra sleep in. In our house, I'm the last one awake at night (by several hours) and the first one up. The extra time dedicated to yourself will make a big difference in how you feel and how you're able to treat others.
4. Turn playdates for kids into playdates for you.
Spend some much needed time catching up with your girlfriends by arranging playdates and allowing your little ones to run around with each other. My girls live for playdates and it's a great way to motivate bribe them into good behavior. The bonus is, I'm friends with all of their moms so I get a chance to hang out, enjoy some adult conversation, and maybe even sneak in a glass of wine.
5. Don't neglect your oral health.
I'm assuming we're all brushing at least twice a day, but how many of us neglect flossing or doing a mouth rinse? We might make excuses saying we don't have time to floss or even with the best of intentions and having the floss out just forget.
Maintaining good oral health is a good indicator of your physical health. Poor oral health can be directly linked to physical ailments such as heart disease, rheumatoid arthritis, and more. This reminds me of a quote I once heard, "You brush your teeth at night to keep your teeth and in the morning to keep your friends."
Even if you've neglected your oral health in the past, the new Colgate Total Daily Repair line can help make things easier for you. Colgate Total Daily Repair Toothpaste is an easy way to help kill bacteria that cause gingivitis, protect again plaque and tartar while freshening breath and whitening your teeth. Using it together with Colgate Total Daily Repair Mouthwash, you can also restore natural calcium, repair weakened enamel, and get fresh breath quickly.
Can you think of any other easy ways to take care of yourself that I missed?