Last week marked 8 weeks since my breast augmentation surgery and my final post op plastic surgery appointment. My appointment was super fast since I didn't have any major concerns or questions and everything looked as it should. While there I took post-op pictures for Dr. Craven's files and was given printed copies of my before pictures. I've gotten accustomed to the after plastic surgery picture but if I ever doubted how my breasts have changed and transformed, it was so evident to me when I saw the before pictures again.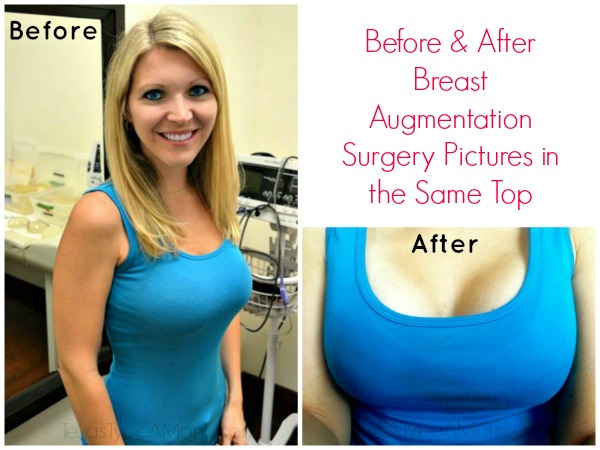 Even though my implants are now a permanent part of me, it's still fun and exciting to see how different I look and feel about myself. The transformation from day to day and week to week has been like seeing a science project unfold. Before my surgery I heard people say that having a breast augmentation was actually two surgeries because each breast has a mind of its own and they don't always drop or soften at the same rate. I can definitely relate and my advice if you've had a breast augmentation done is just hang in there and continue watching for changes since they can continue to change for up to a year after your surgery.
See my entire breast augmentation journey by starting at the beginning! Here are all of the posts from my surgery series.
Breast Augmentation Journey
Interested in breast augmentation or any other cosmetic surgery procedure? I can't recommend my surgeon, Dr. Cameron Craven, and everyone at Westlake Dermatology & Cosmetic Surgery highly enough.
Do you have any questions about the breast augmentation journey that I haven't already answered?