These 7 Best Smart Home Devices for Vacation will take your home automation system to the next level. When you're away from home you want to make sure your house is secure. These smart home automation devices will do just that!
These 7 Best Smart Home Devices for Vacation were sponsored by Best Buy. All opinions are my own.
Best Smart Home Devices for Vacation
This year we traveled every week of spring and summer. Sometimes for just a weekend and others for a week at a time.
We rented out our house and took the opportunity to travel together and make new memories as a family. But before we pack up for our next trip, we have to make sure our house is ready to leave…and ready for guests.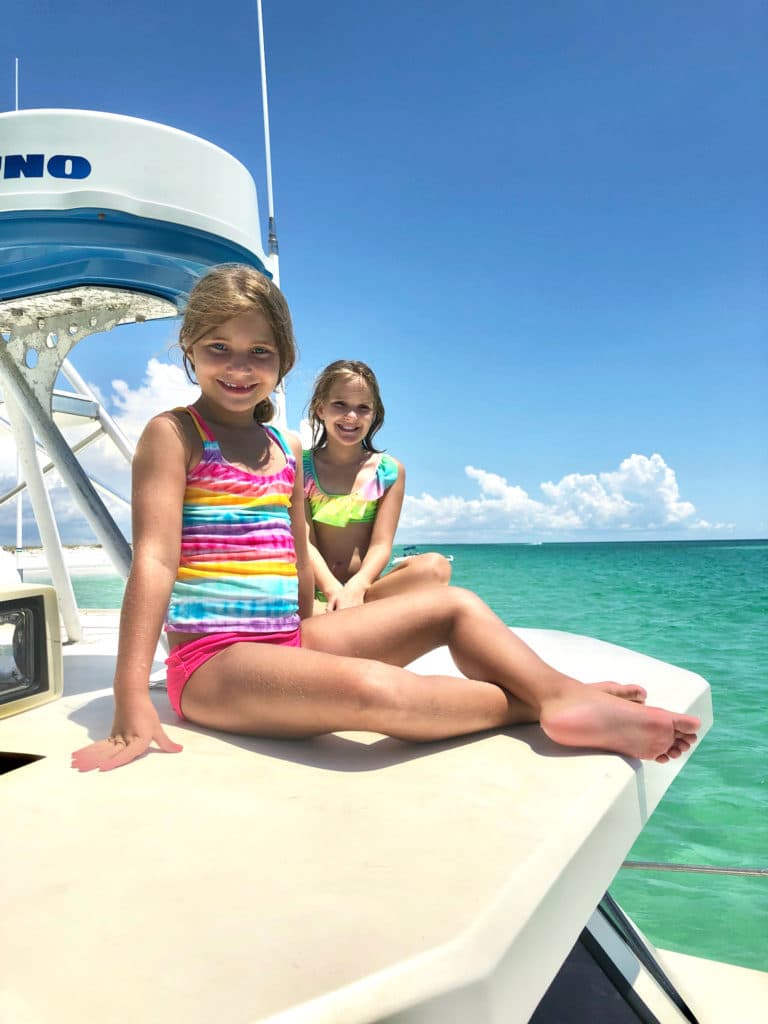 It's so much fun but it also means a lot of planning. And we have to be able to manage things on the go to ensure our house stays protected and our guests leave happy.
Years ago when we'd travel we had a switch where you'd have to push a button repeatedly to set the days of the week, hours, etc and then plug in your lamp. But now you can do that with the best smart home devices and apps on your home.
Now we can control things wherever our travels take us. We can manage everything from our lights and doorbell to our thermostat using smart home devices.
7 Best Smart Home Automation System Devices
1. Video Doorbell
Package and mail theft has been getting worse here in Austin. We use the video doorbell to not only see when packages are being delivered but also to see who's ringing the doorbell and if we want to answer. If you're gone during the holidays knowing who's at your door is definitely the start to smart home security.
2. Smart Lock
Even if you're not renting your house out, a smart lock ensures you'll never be locked out again! Just set a code for each member of your family and go. You'll be able to control who has access and when. Plus, you can unlock the door right from the app!
3. Amazon Smart Speaker
The heart of any home automation system begins with Alexa. You can do so much with Amazon Echo Dots, Echos, and Shows but with the app you can integrate so many other apps with voice or app activated actions.
4. Smart Learning Thermostat
Depending on where you live, nothing's worse than coming home from vacation to a house that's too cold. Long before the days of smart homes, we used to turn our thermostat on when we went on vacation. One year we went to the Dominican Republic and after the long flight and two-hour drive home, we came home to a house that was 51 degrees.
Brrr! No one can sleep in that! A smart learning thermostat will let you set the minimum and maximum temperatures and adjust as needed. Now when we're on our way home, we can start adjusting the temperature so it's comfortable when we return.
Together with the Amazon Echo Dot, we can do so much. Like setting up schedules to turn lights on and off so no one knows we're away together with the TP-Link – Kasa Wi-Fi Smart Light Switch / Dimmer and our Alexa App.
Not only that, we can use our Echo Dot with Alexa to control the lights when we're at home too. We just program simple voice commands and the devices integrate to magically make things happen.
We have Amazon Echos/Dots in almost every room of our house and use it from the time we wake up until we go to sleep. As soon as the girls' turn off their Echo alarm at 6:15am, the living room lights turn on to light their way downstairs.
Even on the weekend, when we use prompts like "Good morning, Alexa" our Echo will turn on the lights in the living room, read us the weather, and give us quick news updates.
And at night, we're not scrambling around to turn off the lights either. A simple "Goodnight, Alexa" will shut down our living room lights and lamps.
But it's not just good for your family, it's great for guests (or renters too). Instead of answering texts about what controls each switch, leaving a notecard with prompts ensures lights are turned on and off.
TP-Link – Kasa Wi-Fi Smart Light Switch / Dimmer Features
•Backward compatible with 802.11b/g standards for simple wireless access.
•You can control the brightness of your lights for activity or time of day.
•Hands-Free Voice Control allows you to set lighting levels using not just Amazon Alexa, but Google Assistant, or Microsoft Cortana.
•Schedule when your lights will automatically turn on and off throughout the day and when you're home…or away.
•A hub isn't required and you can easily connect directly to your secured home WiFi network.
Before your family heads out on your next adventure, check out how the best smart home automation devices from Kasa WiFi, the Amazon Echo Dot, and the Alexa app can keep your home secure!
Do you have any other suggestions for the best smart home devices?! Share them with me in the comments!
More technology posts