This Father's Day Gift Bag Ideas post has been compensated by Collective Bias, Inc. and its advertiser. All opinions are mine alone. #RefreshWithPhilips #CollectiveBias
A few months ago I saw what I thought was a cavity on one of my teeth so I made an appointment with my dentist. Turns out, it wasn't a cavity at all, it was one of my gums receding to where you could see part of the root of my tooth. Yikes. My dentist asked what kind of toothbrush I was using and recommended I get a Philips Sonicare toothbrush to help protect my gums and get a thorough cleaning. Since then The Water Man has been wanting one for himself.
As I've been brainstorming ideas for the perfect Father's Day gift, I immediately thought of the Philips Sonicare toothbrush and y'all know I love a gift basket so I thought why not a special Father's Day gift bag! I started with the toothbrush idea and expanded to create my Father's Day bathroom gift set! What better gift to give the man that takes such good care of us but items to take care of himself! This gift bag is super easy to put together and perfect for the man in your life!
We really needed a new travel kit for our toiletries so that made the perfect bag for my gift but you could also use a basket, plastic bathroom catty or a shaving kit bag to hold all of your pampering items for dad! I spoiled my hubby with some expensive shampoo I don't usually buy but you could add shaving cream, aftershave, cologne, soap, lotion or any other products he loves. Add all the gifts into the perfect bag and voila! I found all the goodies I needed to pamper The Water Man at Walmart, they had a great selection of Philips Sonicare products too. Here's the items I used for my gift bag.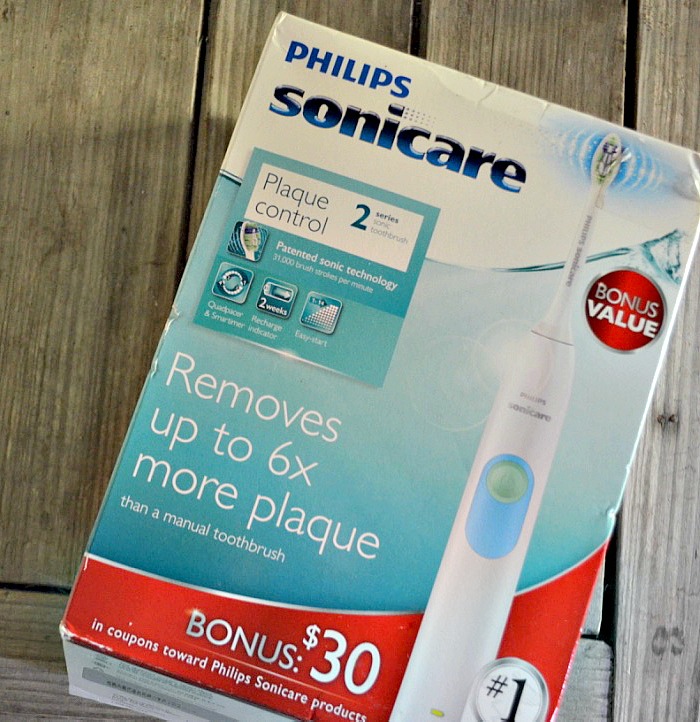 After researching, I chose the Philips Sonicare 2 Series Plague Control toothbrush because it removes 6x more plaque than a manual toothbrush to leave your mouth super duper clean! It really is the perfect Father's Day gift to keep him fresh and looking his best in this gorgeous spring like weather we are finally having! I plan on getting my man out and about this Father's Day!! Didn't it turn out cute!?
I know you noticed the special card My Sunshine made. That right there is the key to the perfect Father's Day gift bag, the handmade touch! My kids are always excited to create special cards and gifts for my husband and I. And I love to include their masterpieces, they are always so proud. So sit your munchkins down and make daddy feel special!
I love creating gift baskets because they are beyond simple to put together but always look fabulous and have a personalized touch other gifts don't. The Philips Sonicare toothbrushes are a perfect idea to start with because your dental health is important but they also keep the man in your life looking his best!
Gather up dad's favorite things and customize the perfect Father's Day gift complete with homemade cards from the kiddos! He will love it and follow Philips Sonicare on Twitter and Facebook  to find out more about how their innovations are improving our healthcare.
Stop by and see what we've been up to lately and find some sweet Father's Day quotes Kelly rounded up for you, perfect for those handmade cards!