This post was sponsored by Sally Hansen Airbrush Legs Leg Makeup as part of an Activation for Influence Central. I received complimentary products to facilitate my review. As always, all opinions are my own.
How do you define a marriage as being successful? How many people in our generation got married at a young age and are still together?
Sure it was the norm back when our grandparents got married…or maybe, great grandparents, but not for our generation. And it's sad.
My husband and I got married when we were babies! Babies! And we just celebrated our 15th year of marriage!
But unlike anniversaries of years past, we actually were able to enjoy this one on a date. With just the two of us!
These have been few and far between without any families living close, so it was very much anticipated. Especially since my husband was out of town on our actual anniversary and the days leading up to it.
Since this was our 15th anniversary, I wanted to go a little bit further out than I usually do when the entire family is going along. Or, if we're doing something super casual versus going to a fancy steakhouse with a lake view.
This year I pulled out all the stops. I had a mani/pedi, got my makeup professionally applied, and my legs looking fab with Sally Hansen Airbrush Legs Leg Makeup!
It's so nice to enjoy spa type experiences, but even better when they're at home! I used the Priv app and booked my professional makeup application and Sally Hansen Airbrush Legs Leg Makeup application and a few hours later a professional arrived ready to pamper me and get me date-ready.
I'm usually a DIY kind of girl with beauty regimens but there are some occasions that really call for you to go above and beyond and splurge a little.
I love how easy it was to book my appointment using the Priv app. I was able to have my makeup professionally applied at a time that was convenient to me, at home with kids running crazy in the background, and have it last through the night. The makeup artist was super knowledgeable and answered all of my questions about her application process, preferred process, and how to successfully contour.
When I booked my makeup application, I received a complimentary Sally Hansen Airbrush Legs Leg Makeup application and you can too with any Priv service through August 31st. And be left with the rest of the Sally Hansen Airbrush Legs Leg Makeup that wasn't used during your appointment!
With the rainy weather, we continue to have, my legs have been looking anything but dress worthy. They're still pale and in some desperate need of color and liveliness.
The Sally Hansen Airbrush Legs Leg Makeup gave them a natural glow and disguised all of the spider veins that have started popping up on my legs. This lightweight leg makeup went on easily and left my legs looking flawless. Not to mention, unlike other products it was color matched for my skin tone without looking streaky or obvious!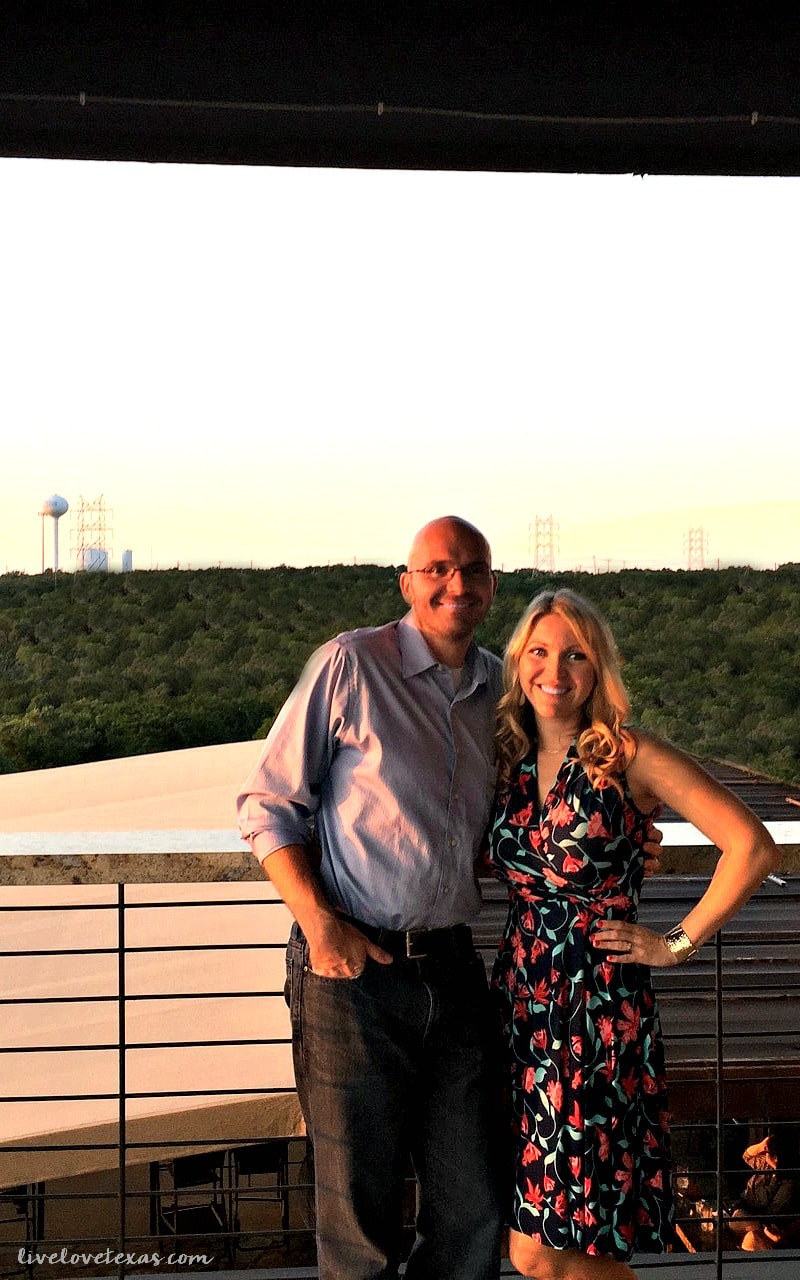 What started as a bleak and rainy day was redeemed by clear skies and a beautiful sunset view for dinner. It was definitely a memorable anniversary and I'm already looking to our next one!
To learn more about Sally Hansen Airbrush Legs Leg Makeup, check them out on Twitter, Instagram, Facebook, and Pinterest.
You can download the Priv app directly from your phone, but to stay up to date on the latest in your area make sure to follow them on Twitter, Insatgram, or Facebook!
More beauty posts: