Cold, refreshing, and fruity. This Homemade Strawberry Cantaloupe Popsicles recipe is exactly what you need to cool down during summer without crashing your diet plans and still keeping you in swimsuit condition!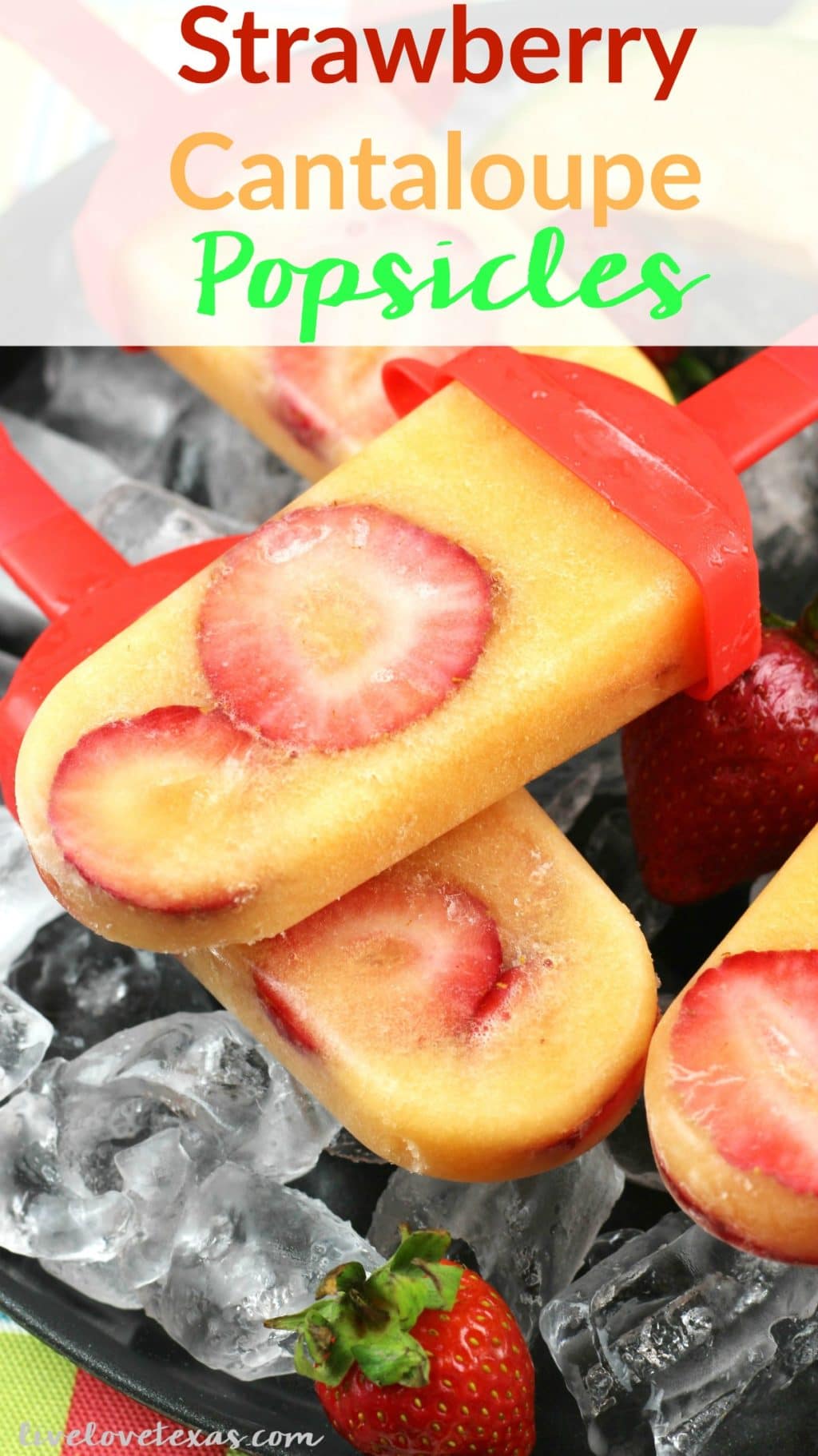 Even when you love your life, it's so hard to return to it after vacation.
We just got back from our first official adventure of summer…to Panama City Beach, Florida. Aside from Tropical Storm Colin on our first day, the trip couldn't have been more perfect. But as with most things these days, the time just went by way too quickly.
One week is great and I know a lot longer than some people even spend at the beach, but it goes by entirely too fast. We spent two weeks at the beach right after Cupcake was born and it was perfect.
But our family really likes to travel. And do we want to use up two weeks all at one time or do we want to spread those two weeks out over more than one location?
I'm inclined to think spreading out the love amongst destinations. But no matter where we go or what we do, I'll always be more in favor of warm destinations than hot ones. Even coming from Texas.
While it's not even officially summer, temps are well into the 90s now and the heat index has put things into the 100s. With a lake that's been closed or unusable due to bacteria, we've been spending a lot of time trying to find any way possible to cool off.
Which is why this Homemade Strawberry Cantaloupe Popsicles recipe is the perfect way to cool down after a dip in the pool! There's no high fructose corn syrup or packaging to worry about. Just fresh, flavorful Strawberry Cantaloupe Popsicles with real fruit to cool you down and keep you refreshed in the heat of summer.
And did I mention, easy?
Strawberry Cantaloupe Popsicles
Instructions
Add the diced cantaloupe to a blender and purée until liquefied.

Add 4-5 strawberry slices to each Popsicle mold.

Pour the cantaloupe mixture into the each mold, filling up to the top. Insert Popsicle stick/cover and freeze for at least 4 hours.
Nutrition Facts
Strawberry Cantaloupe Popsicles
Amount Per Serving
Calories 50
% Daily Value*
Sodium 22mg1%
Potassium 386mg11%
Carbohydrates 12g4%
Protein 1g2%
Vitamin A 4665IU93%
Vitamin C 57.7mg70%
Calcium 12mg1%
Iron 0.3mg2%
* Percent Daily Values are based on a 2000 calorie diet.
Have you tried Strawberry Cantaloupe Popsicles before? What's your favorite way to cool off in summer? Let's continue the conversation on Facebook!