With only six ingredients, the flavors of your favorite cocktail come together in this Bing Cherry Amaretto Ice Pops Recipe!
Sometimes it takes more than air conditioning or a dip in the pool to cool off when it's hot outside. For those times when you want to cool down and have a little time to plan ahead, you can the flavors of your favorite cocktail in a frozen dessert form like Bing Cherry Amaretto Ice Pops with only a few ingredients and this ice pop mold.
Bing Cherry Amaretto Ice Pops
Ingredients
2 cups Bing cherries - pitted and sliced
½ cup sugar plus 3 Tablespoons
3 Tablespoons Amaretto, divided
1 (13.5 oz) can coconut milk
¼ teaspoon salt
1 teaspoon almond extract
Instructions
Add the cherries, 3 Tablespoons of sugar and 1 Tablespoon Amaretto to a medium mixing bowl. Gently toss to coat and let stand for 20 minutes to draw the juice out of the cherries.
Transfer cherries to a medium saucepan. Stirring occasionally, cook for 8-10 minutes over medium heat until the cherries have broken down and are softened. Set aside and allow to cool at room temperature.
Add the coconut milk, ½ cup sugar, salt, 2 Tablespoons Amaretto and 1 teaspoon almond extract to a medium mixing bowl. Whisk to combine all of the ingredients. Cover and refrigerate for 2 hours.
Once the cherries have reached room temperature, pour into a blender or food processor and purée. Chill cherry mixture for 30 minutes.
Once chilled, add 2 Tablespoons of cherry mixture to the bottom of each ice pop mold.
Add a layer of the Amaretto cream mixture on top of the cherries.
Repeat with another layer of cherries and top off with the Amaretto cream, up
to each "fill" line.
Insert lids with sticks in each mold and press down tightly. Freeze overnight or for at least 6 hours.
Before serving, run warm water along the bottoms of each mold and gently release.
These Bing Cherry Amaretto Ice Pops are an indulgent and easy way to enjoy the flavors of your favor drink in a dessert!
If you're looking for some more boozy popsicles, check out my Frozen Peach Bellini Ice Pops.
But if you're looking for something salty and refreshing, try this Bloody Mary Ice Pops recipe!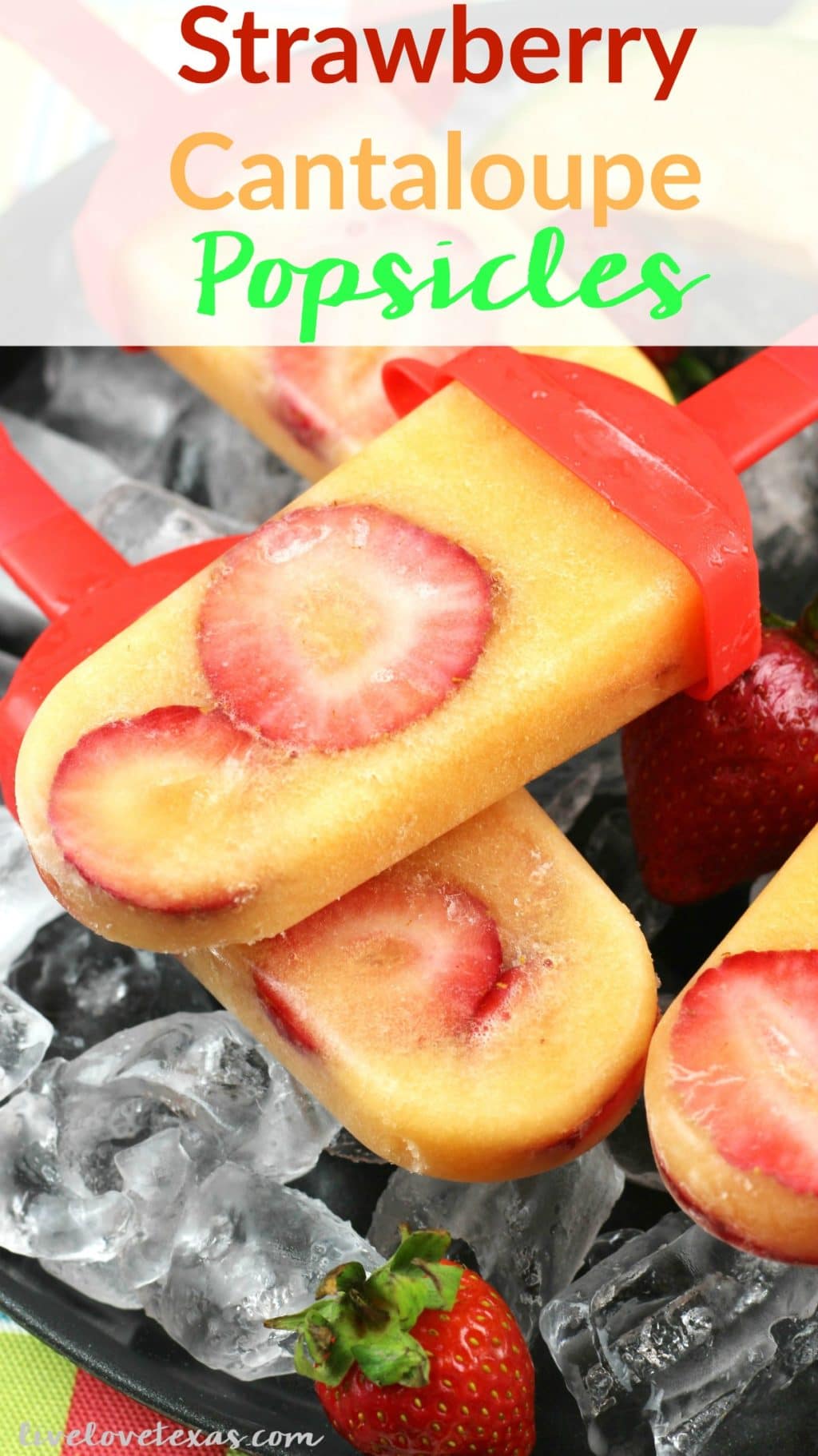 Or, if you want something without the booze, try this homemade Strawberry Cantaloupe Ice Pops recipe!
There's still plenty of time left this summer that you can make something frozen and delicious. Make sure you're following my Frozen Treats board on Pinterest!