Looking for an adult alcoholic popsicle to cool you down? These peach sangria white wine popsicles are what you need. Light, flavorful, and easy to make in your own freezer.
This easy recipe for wine freezer pops was made with and sponsored by Llano Estacado Wine.
Peach Sangria White Wine Freezer Popsicles
It's summertime in Texas and that can only mean one thing…it's hot. And not hot like the rest of the country. There's a special kind of heat that permeates down here that can only be quenched by something cold and the best kind of cold to fight the heat is this recipe for peach sangria white wine freezer pops!
In coming up with this recipe for peach sangria white wine popsicles I was challenged to come up with a concept that was unique to Texas. Since Texas isn't quite south, or southwest, but is just Texas I decided to go with things that are all from Texas like Texas wine and Texas peaches.
And sangria as a little nod to the Mexican roots for our state. I'm sure you remember me talking about my love for Texas wine and how well it pairs with these recipes for Buffalo Chicken Mac and Cheese and Penne Pasta with Vodka Tomato Cream Sauce, but did you know the most popular Texas wine and my personal favorite comes from out west in Lubbock?
While most of my friends around Austin automatically think about Fredericksburg when they think about wine (and peaches), my mind goes to Lubbock. And I'm fast to educate them on the wonders of Llano Estacado Wine and how beautifully it pairs with Fredericksburg peaches.
Does alcohol freeze?
Pure alcohol does freeze but it's very hard to do in a household freezer. It is made of ethanol and the freezing point for ethanol is -173 degrees Fahrenheit.
Wine usually only has around 13% alcohol so you are able to freeze wine. Especially when coupled with other ingredients.
Wine popsicle ingredients
Llano Estacado Pinot Grigio
Lemon Lime Soda
Sugar
Peaches
Tools for freezer popsicles
Popsicle mold
Roku instead of popsicle mold
Cutting board
Paring knife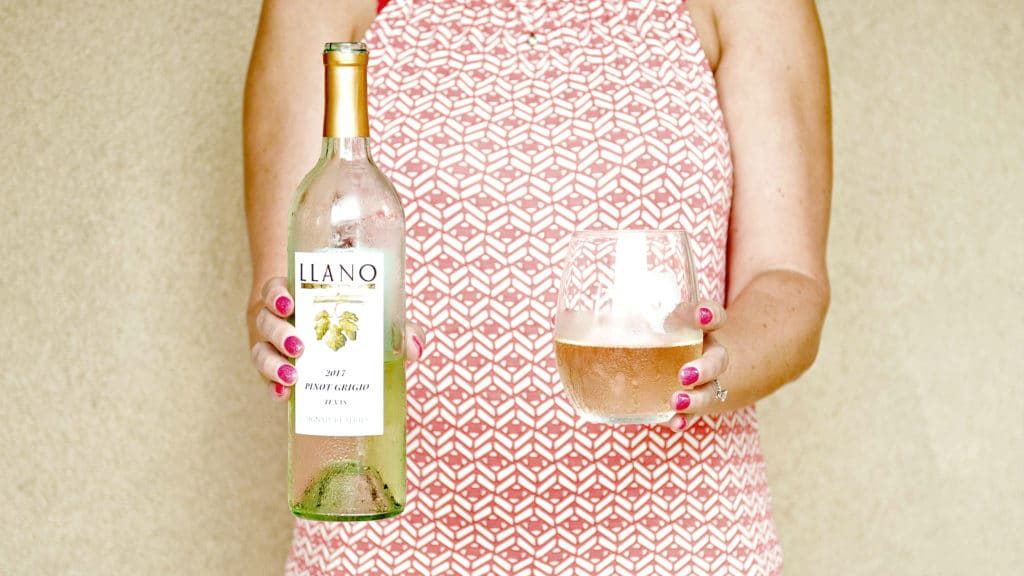 How to make wine freezer popsiscles
Print out the recipe card below so you'll know everything to make the best boozy popsicles this summer!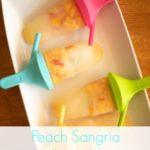 Peach Sangria White Wine Freezer Pops
Instructions
Mix all ingredients together and spread evenly among popsicle molds.
Nutrition Facts
Peach Sangria White Wine Freezer Pops
Amount Per Serving
Calories 82
% Daily Value*
Sodium 1mg0%
Potassium 91mg3%
Carbohydrates 15g5%
Vitamin A 145IU3%
Vitamin C 7.7mg9%
Calcium 2mg0%
Iron 0.1mg1%
* Percent Daily Values are based on a 2000 calorie diet.
Have you tried making white wine popsicles before? Any tips, tricks, or ways to make this recipe even better? Make sure to connect with me on Facebook to continue this conversation!
Don't forget to stay updated on the latest from Llano Estacado Wine while following the brand on Twitter, Facebook, and Instagram. PLUS, later this year I'll be visiting the Llano Wine vineyard and sharing even more about this delicious, Texas-based winery!
Pin these Peach Sangria White Wine Freezer Pops for later!
More alcoholic popsicles recipes:
Boozy Summer Cocktails & Frozen Treats