The summer has flown by and back to school is just around the corner. These school lunch ideas for picky eaters will make planning your week easy and was sponsored by General Mills, but all opinions are my own.
School Lunch Ideas for Picky Eaters
Can you believe summer is almost over and back to school is here again? While I like the routine of being in school, but, I'm going to miss the flexible schedule of summer. Soon the days of letting the girls sleep in, stay up late, and snack whenever they please will be over.
We'll have to go back to protecting our schedule again. The days of impromptu playdates, after dinner trips to the movies for $5 Tuesdays, and vacations will be over.
The fun-loving, summer mom is mourning how fast the days are flying by. Planner mom is looking forward to routines and schedules that are predictable again. Going to bed, waking up, meal times, and homework will all have their set spot on our schedule.
But getting back into a routine and the swing of things isn't always so easy. Moms are used to letting the kids make their own lunches. And kids are used to snacking whenever they have the slightest hunger pang.
Planning ahead for lunches can be especially overwhelming if you have picky eaters. You walk the line between giving them variety, things they'll eat, and things that are good for them.
Here are 5 school lunch ideas for picky eaters that will get you through the week, and the entire school year. With just these 5 school lunches, you can mix up the order and repeat every week!
5 School Lunch Ideas for Picky Eaters
1. Peanut Butter/Sunbutter & Jelly
2. Pepperoni, Cheese, Crackers
3. Chips & Salsa
4. Meat and cheese pinwheels
5. Leftovers. Chicken nuggets, pizza, tacos, pasta, taquitos…whatever dinner they love – just make more of it so you have some for the next day at lunch.
The main dish component is usually the hardest to come up with. Then just add in other items for sides. I always keep different fruits and Yoplait Yogurts on hand. That way I can send a different fruit or Yoplait Yogurt and my girls never get bored! Also, thanks to Walmart I can always stock up on all the things I need in one place!
We alternate Go-Gurt, Dunkers, Core Cups, and Smoothies throughout the week for variety. Go-Gurt is a favorite for breakfast on the go since no spoon is required. Or, frozen for an easy treat! Yoplait Dunkers are creamy yogurt and graham cracker stick dippers! And no one in the family can resist all the different flavors of Yoplait yogurt cups.
I love having foods in the house that can work for multiple uses. Yoplait isn't just good for lunches, I win as a mom because my girls love it for breakfast and after school snacks as well. It's something I can feel good about them reaching for.
Save time and money when you grab all of your lunch supplies including Yoplait with Walmart Online Grocery Pickup! I love Yoplait and all the ways it helps me with #BigLittleWins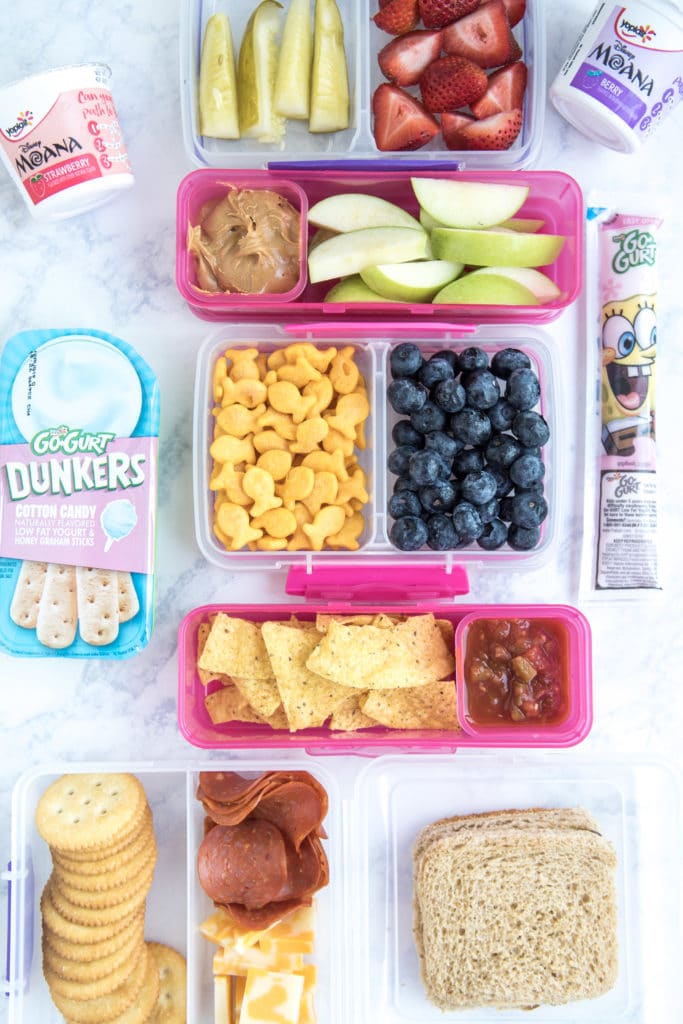 Recipes kids love: