Having trouble coming up with gift ideas for the girls in your life? Check out the Best Barbie Christmas Gift Ideas for Girls 2020 Guide!
The countdown to Christmas has begun. My girls have excitedly started marking up in-store catalogs and prepping their lists for Santa.
As their mom, I have a pretty good gauge of their interests and some pretty great insights. But for family and friends that don't see them very often, or for moms with boys, coming up with Christmas gift ideas for girls can be a challenge.
I'm glad my girls have already started thinking about this because I have my shopping done, and now I'm responsible for relaying their wish list to those that have started texting and emailing to try and get Christmas gift ideas for them. One of my ideas for them is Barbie.
What girl doesn't love Barbie?!
I remember when I got my Barbie Dreamhouse
and how many hours I'd spend playing in my room immersed in this fantasy world. The Barbie Dreamhouse is the ultimate showstopper when it comes to Barbie's play world.
And when I was 16 and working at a local toy store, I was asked by Mattel to dress up as Barbie for the re-grand opening. It was such a fun experience and you could see these little girls in awe over the costume and idea of a real life Barbie!
Brady was introduced to Barbie when Nana and Papa bought her a Barbie Jeep
for her 3rd birthday (just three days before Christmas) and the love has only continued with Colby (the girliest of girly girls).
To help you this holiday season, I've created the Best Barbie Christmas Gift Ideas for Girls 2020 Guide for the Barbie loving girl in your life!
Top 7 Barbie Gifts 2020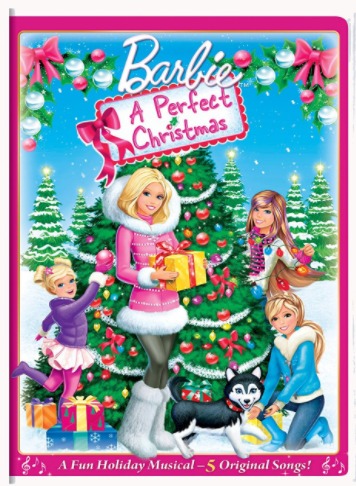 Nothing gets girls in the mood for the holidays quite like a Christmas themed DVD with fun and catchy songs to sing along to.
Two girly favorites are combined into one amazing doll. It's Barbie as a mermaid!
If you need a backpack for next year, traveling, or just toting to grandma's house, girls will love this Barbie backpack with the bonus Barbie doll in her own carrying case. Colby was sold on this backpack for pre-k because she got twice the amount of Barbie!
Barbie can dress up in three whimsical outfits in this set.
Do you have a little bookworm on your hands? Or, would you like to encourage more reading? These short stories are a perfect way to get a Barbie lover engaged in reading.
Does your Barbie lover also have an affinity for animals? If so, they'll dig playing vet to these farm animals! Brady aspires to be a vet, so this is the perfect career set for her!
And of course, the number one choice for top Barbie holiday gifts…
The ultimate must have for Barbie lovers! The Barbie® Dreamhouse® is an amazing "wow" gift to inspire hours of creative play with multiple kids as it has 360 degree play angles.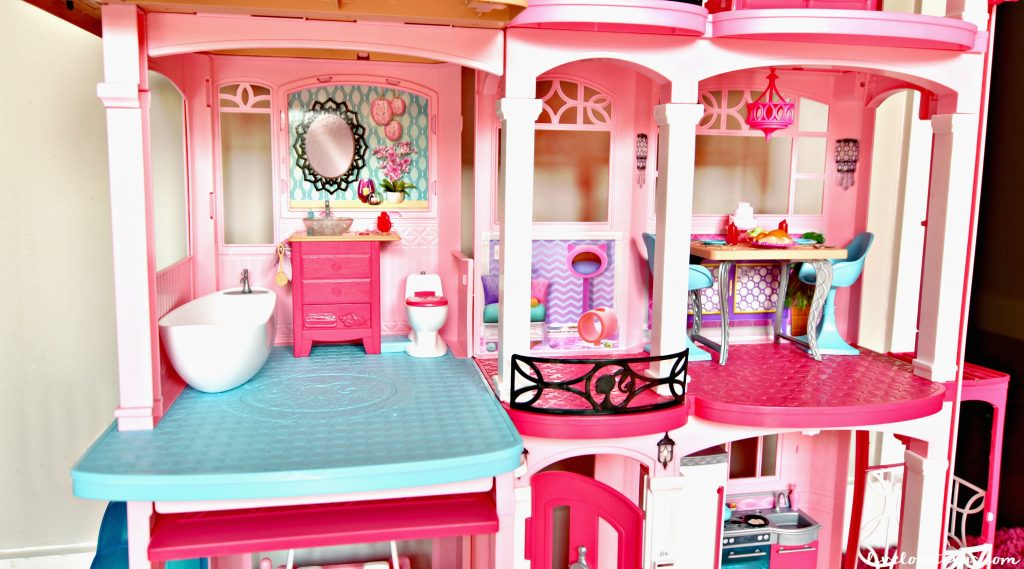 I can't help but wish my house was more like Barbie's. This is such an amazing setup with three stories, seven rooms (kitchen, bathroom, dining room, bedroom with walk-in closet, living room, pet room, and garage/bonus play room), and over 70+ accessories (from home decor touches like chandeliers and bedding to fashion accessories and play food)! It even fits the Barbie Jeep
that my girls have been playing with for years!*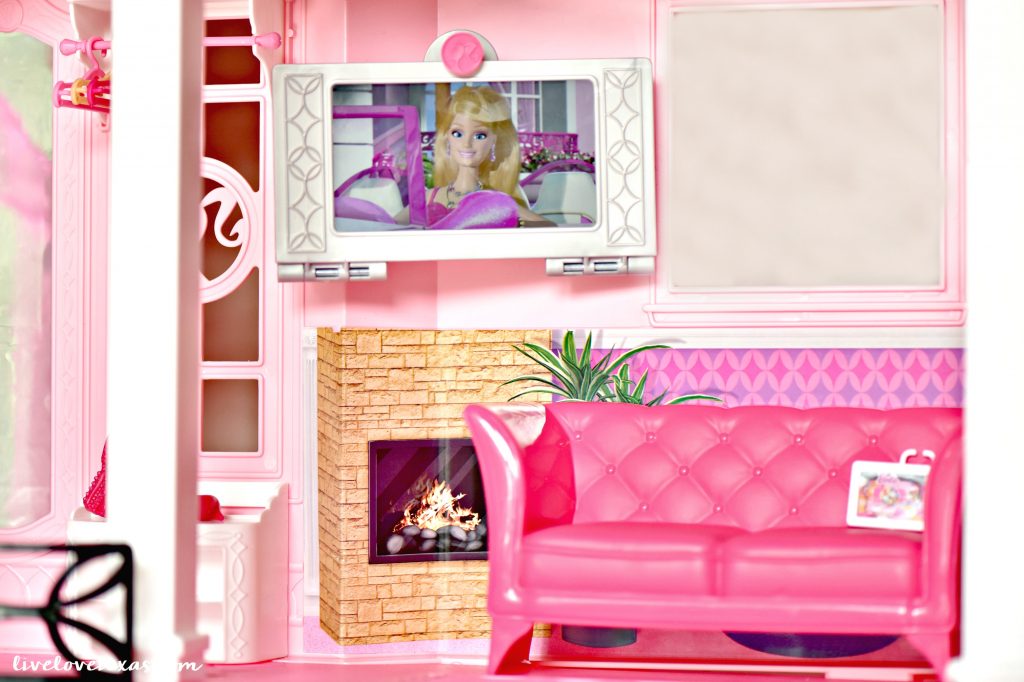 The Barbie Dreamhouse
lets your little ones enjoy fun and creative real-world inspired play like a full kitchen with refrigerator and dishwasher, a bathroom with a soaking tub and electronic flushable toilet, as well as Barbie's amazing bedroom with bed, closet (complete with hangers and accessories), as well as a couch and wall-mounted "TV" that fits a smartphone. You can easily slide in your iPhone and play your favorite Barbie movie in the actual Dreamhouse!
Other "smart" furniture details include interchangeable pieces which activate different lights, sounds, and motions! This chest doubles as the base for the sink, which lights up blue and makes bubble and brushing teeth sounds.
You can also pop that out, and it doubles as a grill that lights up and makes sizzle noises, holds a fan where the blades move and it lights up, and a toilet that makes flushing sounds (when attached to the sink base).
How fun and realistic is that?! This is such a fun and modern take on the traditional Barbie Dreamhouse
made just for today's girls and inspiring limitless potential for play! This is definitely the Best Barbie Christmas Present for Girls this year!
*Jeep sold separately
More gift ideas for girls: