This post on the Best Wireless Headphones Under $100 was sponsored by Best Buy. All opinions are my own.
Best Wireless Headphones Under $100
My husband and I are huge football fans. We'll watch it all, but the NFL is our jam. On any given Sunday, we're watching three games. Sometimes more than one at a time.
But we also love traveling. And when you travel, it's tricky to be able to watch or even listen to your favorite teams. Especially since we're a house divided.
He's a Chiefs fan and I'm a Broncos fan, so when they're battling each other, we have to pick sides. And when they're not and both playing, what are we to do?
Listen to the game or watch it on separately on each of our phones, of course! But it hasn't always been as good as watching because sight makes 75% of our senses.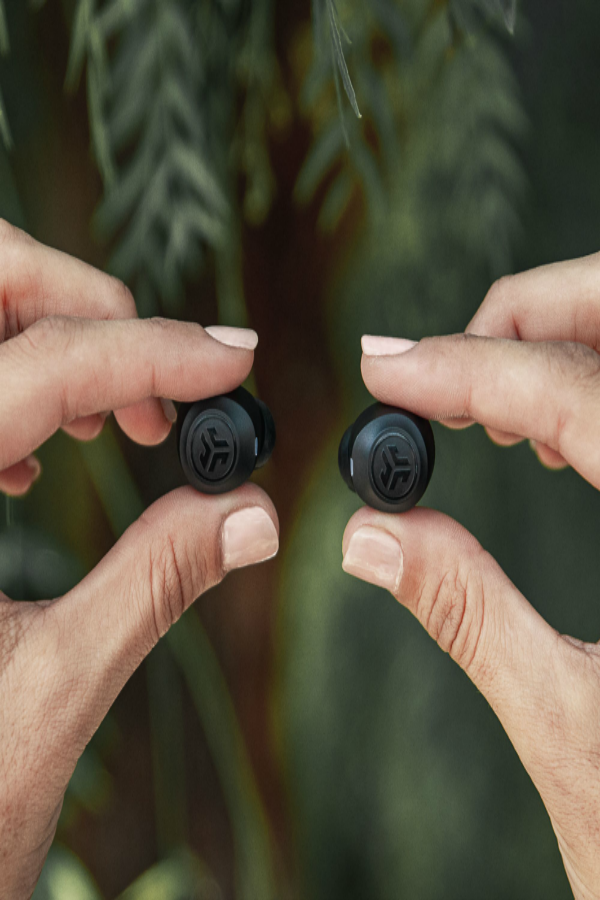 Who knew that a new pair of earphones could make a world of difference in how we experience the game at home?! The new JLab #1 True Wireless Air Family earphones are perfect for listening to sports.
Whether you love football, basketball, hockey, or something else, or listening at home or on the go, the JLab wireless air family makes listening to your favorite game even better. Just check out all of these awesome features…
Truly-wireless headphones: Lets you listen without being held back by wires.
Rechargeable battery: Provides up to 6 hours of use on a single charge.
Bluetooth interface: Gives simple wireless pairing with your Bluetooth-enabled device.
In-ear design: Fits securely and delivers sound directly into your ears for full, uninterrupted sound.
Stereo design: Delivers crisp tones to hear the announcing on the field like you're actually at the game.
Get the Best Wireless Headphones Under $100 from Best Buy here.
More technology posts: