Before researching almost anything I purchase, I do research online beforehand. From cosmetics to restaurants to vehicles, I do my research. While it's nice to have comprehensive information and reviews before making decisions on good I purchase, it's not only nice to have but essential when it comes to the healthcare of my family and myself.
So when I decided to seek out cosmetic plastic surgery, it was a no-brainer that extensive online research would be necessary before any decisions were made. Because plastic surgery is an elective procedure and my insurance isn't going to cover any portion of it, I wanted to be completely confident, knowledgable, and financially prepared prepared making such a monumental decision.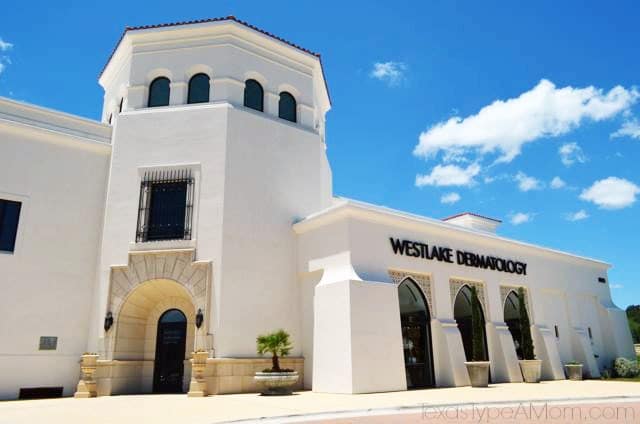 Since I stopped breastfeeding back in March, I've spent a great deal of time online educating myself on breast augmentation surgery, throughly ingesting reviews of the top plastic surgeons in Austin. Before blindly committing to any physician, I like to schedule an appointment with them to get a feel for their personality, bedside manner, and experience.
In the field of plastic surgery, this initial meeting is referred to as a consultation. From the consultations that I booked, I found that some were complimentary and others charged a $50 fee. I quickly determined my number one pick for a cosmetic surgeon but before committing fully, I scheduled a complimentary consultation. Even after reading other's stories online I wasn't quite sure what the difference between the consultation and pre-op appointment would be.
From the time I entered the sprawling drive in front of the palatial Mediterranean style building, I was in awe at how beautiful the facility was. My first impression was this is a place that is obviously quite successful and performs quality cosmetic and medical procedures. The entire building was immaculately decorated and it created a soothing and serene atmosphere. And included a luxurious, high-end retail store for cosmetics, skincare products, jewelry, and protective sun clothing.
Immediately upon completing my paperwork, I was ushered into the consultation room and after the most brief interval, the surgeon and nurse entered. Dr. Cameron Craven introduced himself and we had a brief conversation where he explained the consultation was essentially a fact finding mission. He would determine if I was a good candidate for the procedure and I would find out if his experience, skills, and price were a good match for me.
I learned during this part of the consultation the answers to some questions I had about the surgeon and the practice in general. Behind liposuction, breast augmentation is the most popular cosmetic surgery that Westlake Dermatology does so I found comfort in knowing that this was such a common procedure and Dr. Craven was so skilled in this area.
Each surgeon varies in their incision preference and location of the implant (above or below the muscle) so I wanted to find out the options Dr. Craven offers. He performs areola (under the nipple) or inframmary (along the crease on the underside of the breast) incisions and his recommendation for me was inframmary and under the muscle.
After chatting, Dr. Craven left the room so I could change into a gown and when he returned he could examine my breasts. With consideration to my history, during the physical exam Dr. Craven was able to make the deduction I was a good candidate for breast augmentation surgery and that a breast lift surgery was not necessary at this time. There was no high pressure sales pitch, but before leaving, Dr. Craven left a consent form and price quote for me to complete if I was interested in moving forward.
Once Dr. Craven left, I got dressed and the nurse returned with a laptop so I could see additional before and after pictures of breast augmentation surgeries in addition to those on the Westlake Dermatology website. The nurse was so personable and patient as she highlighted the success breast augmentation surgeries done at the skilled hands of Dr. Craven.
At the end of my appointment I was so pleased with the level of attention, competence, and knowledge by not only Dr. Craven but every person I encountered that I eagerly booked my pre-op appointment and breast augmentation surgery. I'm so excited for my next appointment where I'll be one step closer to my surgery date and will find out what size I'll end up with!
For those that have met me, you might think I look fine the way I am and be curious as to why I'm even looking into cosmetic surgery. Check out this video I did that will tell you all the reasons why I've chosen to get breast augmentation surgery.
Find out what happens at a breast augmentation pre-op appointment, breast augmentation surgery details, and my breast augmentation surgery 2 week follow up with photos.
More plastic surgery posts: