This post with the 3 Best Fever Blister Remedies is sponsored by Babbleboxx on behalf of Herpecin L Lip Balm.
Fever Blister vs Cold Sore
I don't remember how old I was when I got my first one. But my last one was just two weeks ago.
What am I talking about? Fever blisters. Or some people call them cold sores. Little known fact: cold sores and fever blisters are the same thing.
No matter what you call them, they're not fun or something I would wish on anyone else. I've suffered from fever blisters as long as I can remember. I can remember back to 3 or 4 and a bad sunburn I had.
Not long after fever blisters lined my lips. My mom told me at the time the sun caused them. It took a lot of years before it occurred to me that the sun can't give you a fever blister. But it can stress your body enough you react to it and you experience a flare-up.
What's crazy to me is that some people can be exposed to fever blisters for years and never have symptoms at all. My husband is one of those.
And I really would love if my girls didn't get fever blisters either – especially not from me. So I avoid kissing them on the lips, frequently wash my hands, and trying to heal fever blisters as soon as possible.
Unfortunately for me, I haven't found a way to get rid of my fever blisters completely. These, sometimes monthly, outbreaks are not just painful, they're unsightly and embarrassing.
Over the years I've tried different methods of cold sore relief. It's been a bit of trial and error, but after 30+ years battling them, I've finally figured out what remedies work and how to get rid of fever blisters.
3 Best Fever Blister Remedies
The easiest and newest product I've recently started using to get rid of fever blisters is Herpecin L Lip Balm. I use lip balm all day, every day to help prevent chapped lips, so making the switch to a product that also helps protect and relieve cold sores and fever blisters is a no-brainer. Although, if you'd rather not use it every day, Herpecin L can also be used at the first signs of a fever blister.
This lip balm contains Lysine plus has Vitamins B6, C, and E as well as Lemon Balm to protect your lips without numbing, drying, or cracking. And the SPF 30 helps protect against sun-related flare-ups.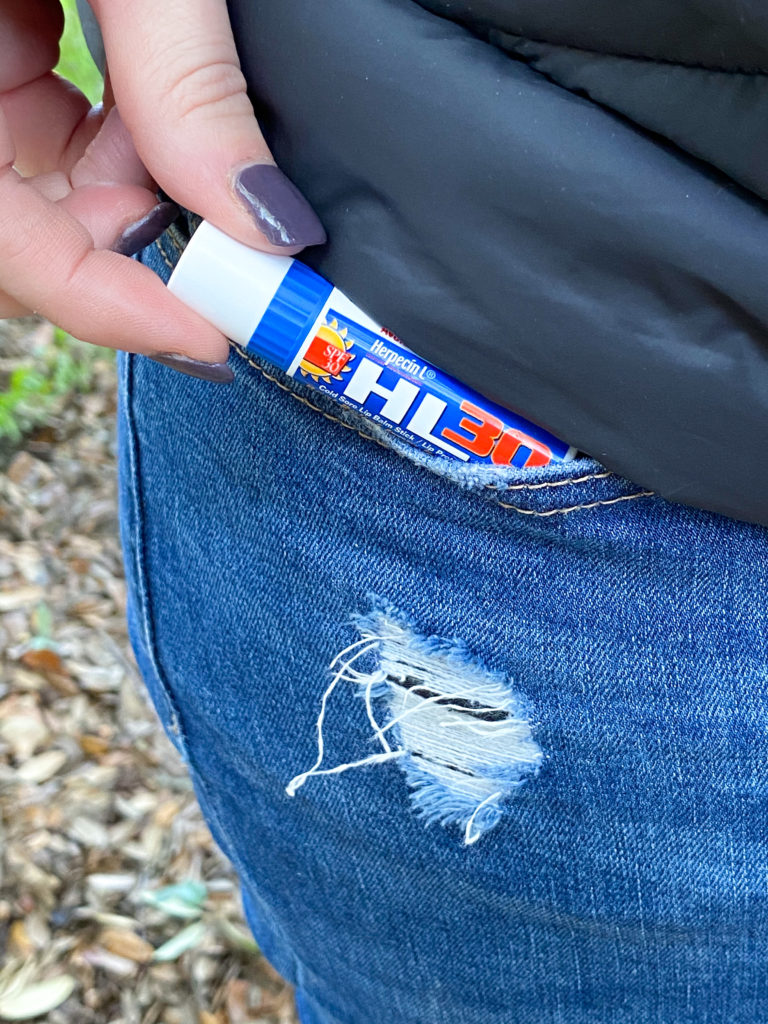 2. L-Lysine
L-Lysine is an amino acid that research has shown helps prevent cold sores. My parents gave this to me growing up and continue to take to this day to help prevent cold sores. I have noticed that when I stop taking this daily, I get more frequent cold sores, as often as monthly.
As with any supplement, make sure you talk to your doctor before adding this into your routine. L-Lysine can be found over the counter and is quite affordable as a means of preventing fever blisters.
3. Prescription Antiviral Medication
If you're completely fed up with fever blisters and want to throw all you can at getting rid of them as soon as possible, you should consider talking to your doctor. I've been on several antiviral medications over the years and have found these can help shorten the length of the fever blister.
What's the catch? These do not cure you from having fever blisters or get rid of them immediately. If you take the first dose of the medication as soon as you feel your lip tingling (the fever blister starting), you'll have the best success. I've had some fever blisters that never even make a blister because I started taking the medication so soon.
More posts you might like: