Stop throwing your hard earned money away! Don't toss out the wax after a candle's wick has come to an end, instead learn how to make homemade candles…well homemade candle tarts.

How to Make Your Own Homemade Candles – Candle Tarts Wax Melts
Freshly baked cupcakes. Pumpkin pie. Tropical Coconut.
Ask me my favorite scents and this is likely the list I would give.
I love smelly things. Correction – I love when things smell good, pleasant, nice, and pleasing.
Air fresheners, plugins, room sprays, candles, even body products need to be scented. That's not saying that my home smells like a hodgepodge of mix-matched scents because I gravitate to the same scents and they end up complementing each other versus clashing.
Men and women can differ widely in the scents that they find appealing so since my husband is much more sensitive to odors, I try and respect that in my candle choices. Luckily, we have similar tastes in the scents that we like to use in making our home fragrant and welcoming.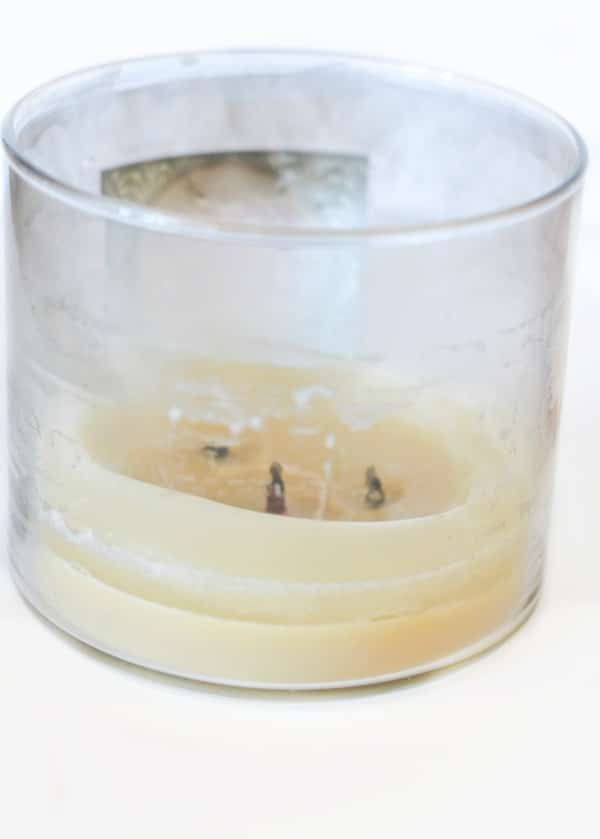 My love of fragrant, long-lasting candles
contrasts with my desire to save money. Yet sometimes it's best to spend a little more and get what you want because of its higher quality and a more concentrated aroma.
But each time a candle reaches the end of its wick, I can't help but notice how much of my candles are being wasted. So for the last couple of years, I've been melting the wax and saving it until I find a good way to repurpose it.
Well, I finally found a way to reuse candles. While I still might spend too much on jar candles, at least I can find comfort in knowing I'll be able to get as much out of them as possible.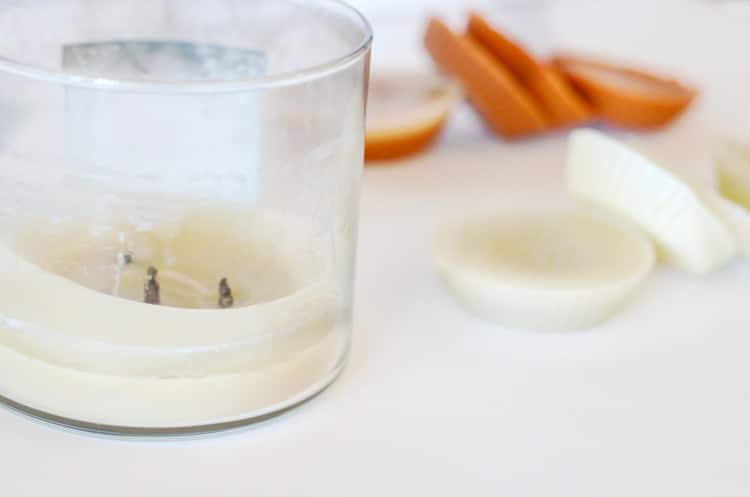 What to do with all of that leftover candle wax?
Use your leftover candle wax and turn it into homemade candle tarts.
Can wax warmers catch on fire?
The nice thing about the Yankee candle tart warmer I have is that it won't catch on fire. Or, it would take a lot of work for it to. There's no open flame and it's not electric, so you don't have to worry about electrical fires or cord tripping incidents.
What to do with leftover candle jars?
You can reuse leftover candle jars in so many ways. Once you've melted the candle wax, you can wash and reuse the candle jar for organizing or storing things in your home.
I like to use my leftover jars to put homemade sugar scrubs. You could also store cotton balls or hair ties in them as well.
How to make candle tarts with leftover wax
Place candle jar into pot or pan of boiling water and allow the wax to melt completely. You could also use a double boiler but that's way too much work for me.
Meanwhile, line muffin pan with silicone molds. I use silicone muffin cups. This will become your tart mold.
Using a fork, remove remaining wick from melted wax and toss out.
With proper hand protection, carefully pour the wax half full into prepared molds.
To create multiple scent combinations, fill the mold with approximately 1/4 of one scent and allow to cool before adding the additional candle wax bringing the mold to the 1/2 way point.
These homemade candle tarts can be used in a wax tart burner or in a candle holder to fill your home with pleasing aromas. These tiny tarts can really add up too as the cheapest I've found them is $0.98
, so you're really ensuring you get the biggest bang for your buck by making your own!
Make sure to pin this post for later so you can make candle tarts with leftover wax when you're ready!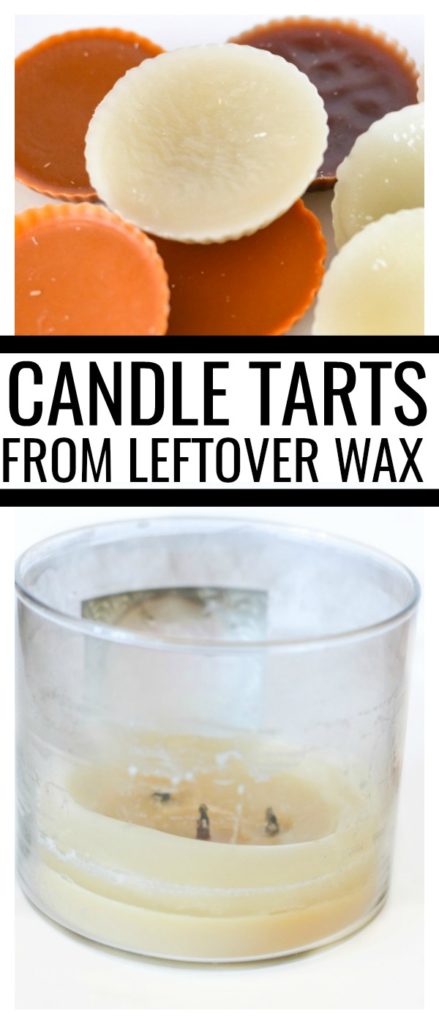 Have you ever tried turning your leftover candle wax into homemade candles?