Pesky bugs invading your home? Learn how to get rid of insects with Zevo Multi-Insect Trigger Spray and Zevo Flying Insect Traps. In this review sponsored by Zevo, you'll learn how Zevo spray works and what makes it different than other insecticides.
One of the perks of living in Austin is spending time outside year round. In fact, our outdoor living space is almost as important as our indoor one.
After school and on weekends, you can usually find us in the pool or hot tub, reading on the outdoor couch, or dining al fresco. We also love to entertain our friends and family. So we put in a lot of time, effort, and money to keep it inviting and clean.
Part of creating an inviting environment is keeping our home pest-free. Inside and out.
This can be a challenge with the doors constantly opening and closing. Between the girls, dogs, and my mom brain someone is always forgetting something and going back and forth.
Those open doors let all of the bugs from the outside inside. There's few things I hate more than bugs in my house.
I don't care what kind of bug it is – flies, roaches, or ants – I don't want them inside my house. Yuck!
And when I do find them, I want them gone…immediately. So what do I do?
I could do like my Granny did and use traditional insecticides knowing they'll kill the bugs but are full of questionable chemicals. She bought cans of this stuff in bulk and sprayed it all over the place.
Even so, the bugs eventually came back. And I shudder to think what she and her chihuahua were breathing in.
Or I could try making my own natural spray and hoping it actually works. But let me just say that previous attempts using vinegar, dish soap, and whatever else the internet claims is a safe bug killer did not work.
You know what I finally learned? I no longer have to choose between effectively killing bugs and feeling anxious about what I'm spraying. Now I use Zevo.
Zevo is a powerful and naturally inspired, new brand of insect control products. They're designed to be deadly to bugs while still being safe around people and pets when used as directed.
Bugs are smart…but Zevo is smarter. Zevo kills not only the bugs you can see (with sprays) but also the bugs you can't (with traps).
The Zevo Instant Action Spray was developed by entomologists and scientists who have a deep understanding of bug biology. And the active ingredients in the Zevo spray were nature inspired, mimicking plants' natural defenses against bugs. This means Zevo is targeted for nervous system receptors only active in bugs.
Zevo Flying Insect Traps were created to attract and capture insects without using harsh chemical insecticides. Instead, the traps use multi-spectrum light technology and simulated body heat to attract and eliminate flying insects.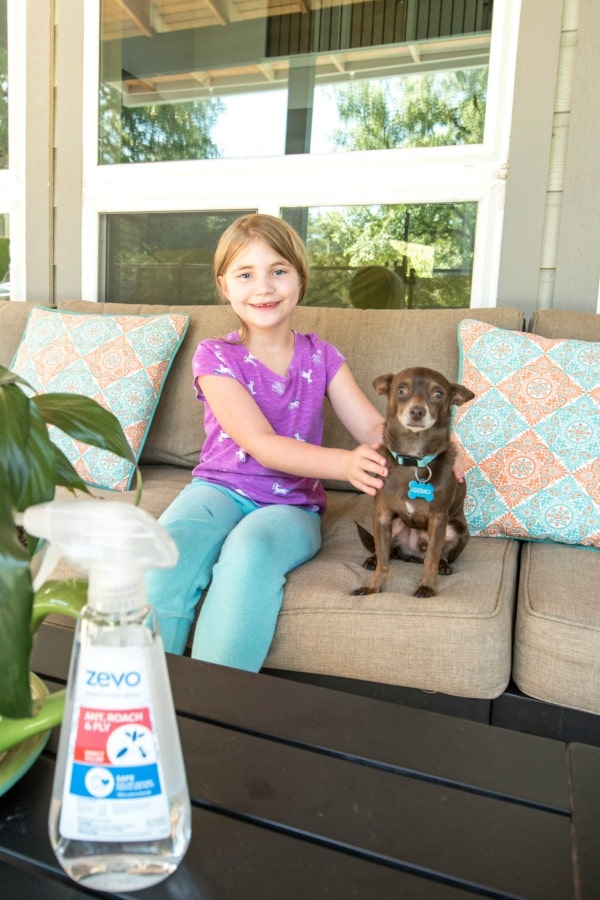 Get your house ready for a bug-free summer with Zevo! Buy yours here!