Style and tech come together in the kitchen with the new Cafe Matte Collection. Find out what the Cafe Matte Collection is and how it's changing the game for kitchen appliances!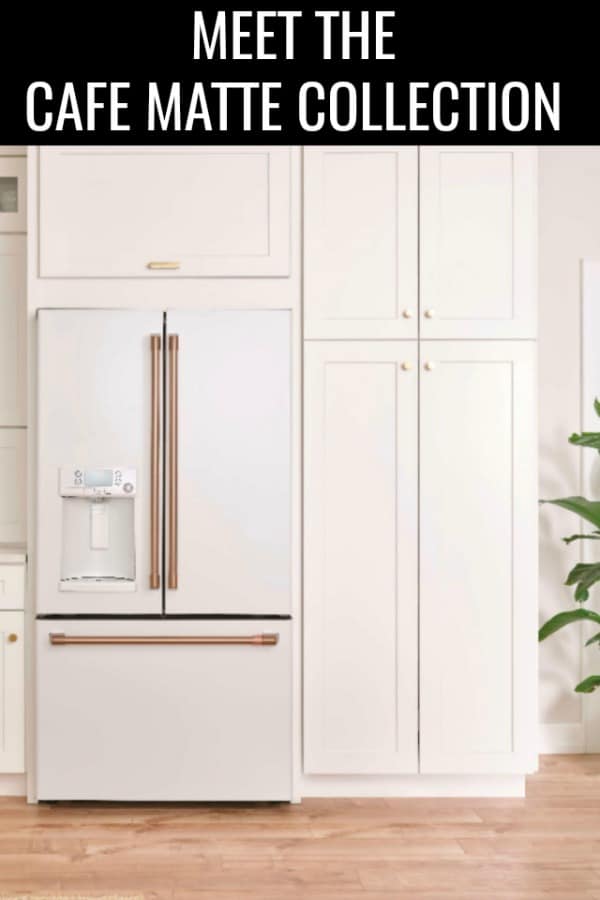 I don't actually know if I've officially announced this on the blog or not but I have some exciting news. I'm one of Best Buy's brand ambassadors for 2018 (and this post was sponsored by them)!
How awesome is that?! Y'all know how much I love all things high tech and you might remember some of my reviews over the years of my GE Profile Fridge with Built-In Keurig review and my Ring Video Doorbell.
Well, this year has been even better as I've had the opportunity to work them more closely and more often. This means even more tech reviews to the blog and fun tech to our house!
So far this year we've swapped the Ring Video Doorbell for the Nest Hello Video Doorbell which works great since we have three Nest thermostats and a Nest sensor to control the temperature from our phone.
We've also added three new Alexa enabled devices to the mix more fully automating our home. From the best Alexa device for cooking to the device, you need for your Family Command Center and the Smart TV in our bedroom!
But you know where my home is seriously lacking? The kitchen.
As if my current GE Fridge and the ability to make coffee from the bed wasn't enough to love, now they've gone and changed the game again. But this time for the entire kitchen!
Last month, I had the privilege of joining Best Buy and GE in Louisville, Kentucky to check out their new Cafe Matte Collection. And you guys, this is stylish cooking that performs!
So what is the Cafe Matte Collection? It's an entire collection of modern, fully customizable appliances.
What colors does the Cafe Matte Collection come in? You can choose from the sleek and modern Matte Black or the fresh and sophisticated Matte White with soft, smudge-resistant (read fingerprint resistant) exteriors!
But what truly brings these appliances distinct by design is the ability to personalize the hardware with a style that's uniquely yours! Cafe Matte hardware can be customized in brushed bronze, brushed stainless, or brushed black hardware that customizes either matte finish and brings an ultra-premium feel to your kitchen.
They say it's not just what's on the outside that counts. So not only does it have a gorgeous and completely customizable exterior, it has high-performance features built-in that spark creativity in the kitchen.
As if this Cafe Matte fridge with the built-in Keurig wasn't enough, the stove can connect to your iPad to cook dinner. Your stove will actually connect to the app and you can select the type of dish, cooking method, and more right from there to have a customized recipe made right for your family, every time!
This is something straight out of the Jetsons! Welcome to the future of cooking!