Ever feel like you need a guidebook of tips on cleaning your house? Then this free daily/weekly cleaning schedule printable is for you!
Spring is finally here! It's staying light longer, the weather's warming up, and our annual crawfish boil is right around the corner and all of our friends come over at one time. So that means, I need to motivate myself to clean my house.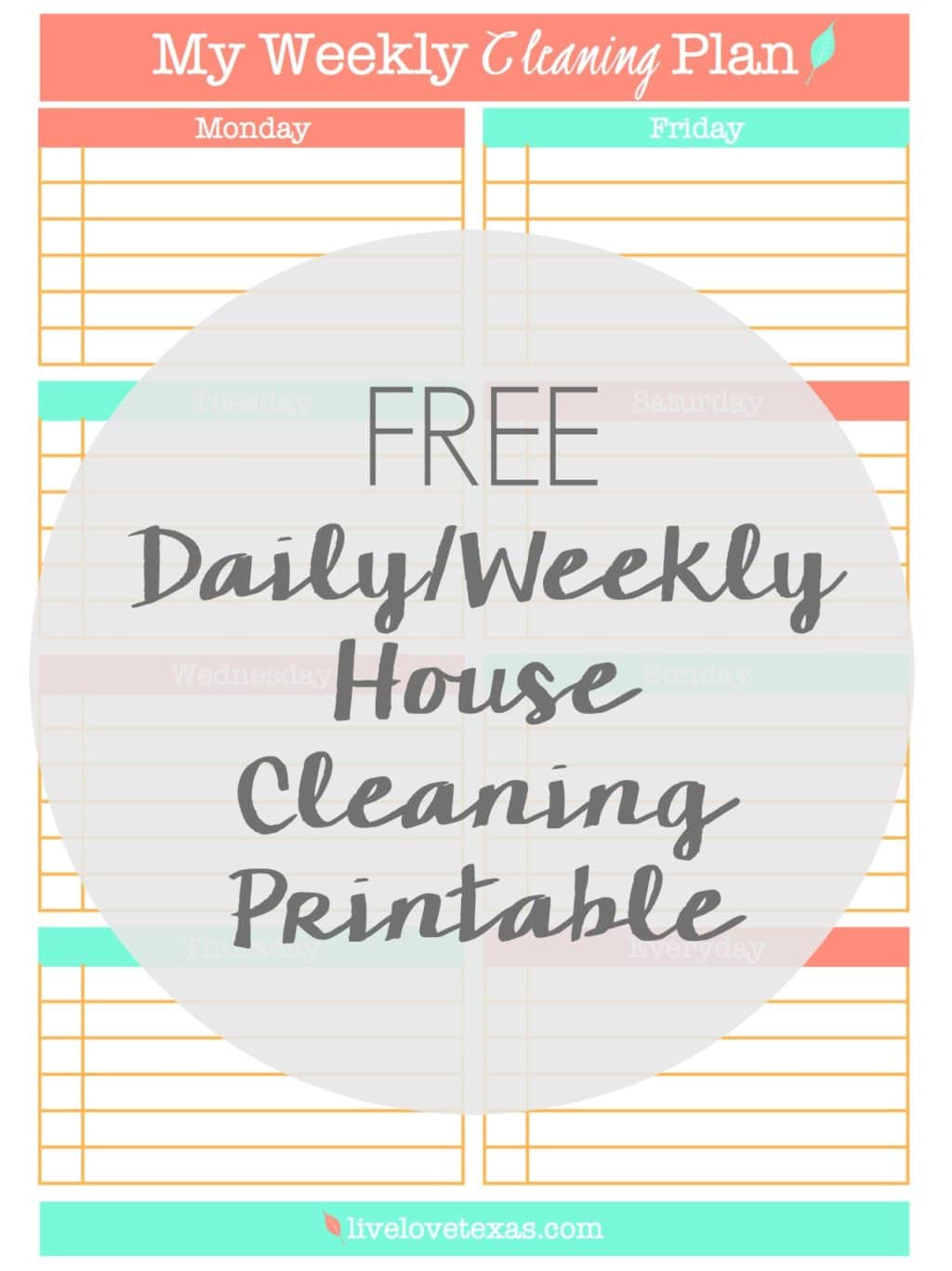 The problem is I hate cleaning my house.
There's nothing I want to do less any time of year but especially in this beautiful weather, so finding motivation to clean my house is a struggle.
Don't get me wrong, I do like a clean house and I also know it's important for my husband to have a clean house. Things just feel more serene and less chaotic when they're clean and in order.
Trying to figure out how to keep a clean house with kids is an ongoing battle especially with our busy schedules. As soon as I organize and clean my house, two little tornados blow through the house leaving a trail of crumbs, clothes, and toys behind them making me wonder why I even bother.
To be honest, sometimes it's just too much to keep the house clean and organized every day. So I despite my type-a tendencies, I haven't. And when I don't and put things off until the weekend, I regret it because getting things back to where they were is even harder.
I knew there was a way how to keep the house clean and organized all the time, I just wasn't sure what it was until a month ago. That's when I started following a home cleaning schedule and it's totally transformed our house.
No longer are we scrambling because a friend's decided to pop in or stressing because of an impromptu playdate, our home clean and keeping it that way is so much more manageable by breaking it down and having a daily cleaning schedules as well as a view of your week on the weekly cleaning schedule printable to see everything at a glance. Breaking things into smaller pieces helps you take control of the mess and focus on one area, one day at a time.
So if you're struggling like I was to make your home an oasis, then snag your copy of this free daily cleaning checklist/weekly cleaning schedule printable by right clicking to save the photo below!
Do you follow a daily or weekly house cleaning schedule? Do you have any tips for me?
If you hate cleaning as much as I do, here are more cleaning hacks: