This Sweet & Salty Trail Mix Recipe has been compensated by Collective Bias, Inc. and its advertiser. All opinions are mine alone.
Have you ever had an out of body experience? I've had this happen to me on more than one occasion. Thankfully it's not a spooky or macabre experience. For me it's mostly predictable and preventable, but still happens from time to time and can sneak up on me.
I can track these out of body experiences to one cause…hunger. I'm not me when I'm hungry. And I'm sure you're not you, when you're hungry either.
One of the most memorable out of body/hunger experiences came on my honeymoon. Just imagine two young kids (me 18, him 22) honeymooning in Orlando at theme parks all week when they decide to make a detour to the beach.
We had such grand plans for making it to Clearwater and having a romantic and memorable dinner on the beach. Romantic, no. Memorable, yes.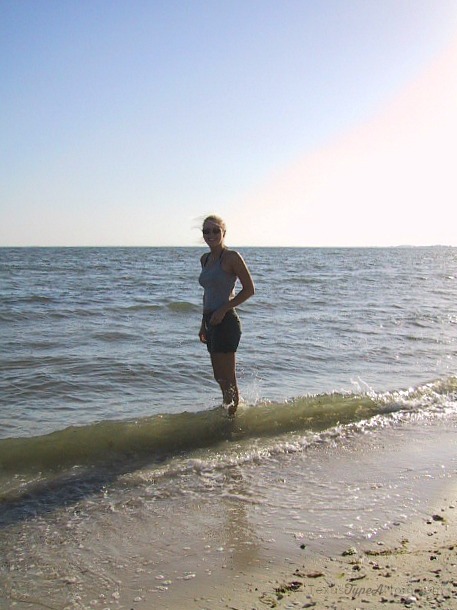 A two hour detour to the beach shouldn't be attempted on a whim with me, it needs to be planned well in advance. Midway through St. Petersburg rush hour, my mid morning breakfast was nowhere to be found. Instead I turned into a ticking time bomb.
Testy.
Illogical.
Irrational.
A mess. No woman wants one of her husband's stand out memories of her to be of the time she lost it because she was hungry. The romantic dining experience it ended up being a much needed pick me up at a national fast food chain.
I'd like to say this was the first and last time I ever got like this. Sad to say, it wasn't. However, with each passing episode I've become better and better at controlling the situation.
Now that I have kids, the scary, hungry Kelly can't possibly rare her ugly head again. So these days, I'm on the defensive. I try to eat every few hours but know that life happens and sometimes getting a meal in isn't going to happen so I plan ahead.
Stashing easily accessible snacks has become commonplace now. Not just for the kids (who must eat at least once an hour), but also for me.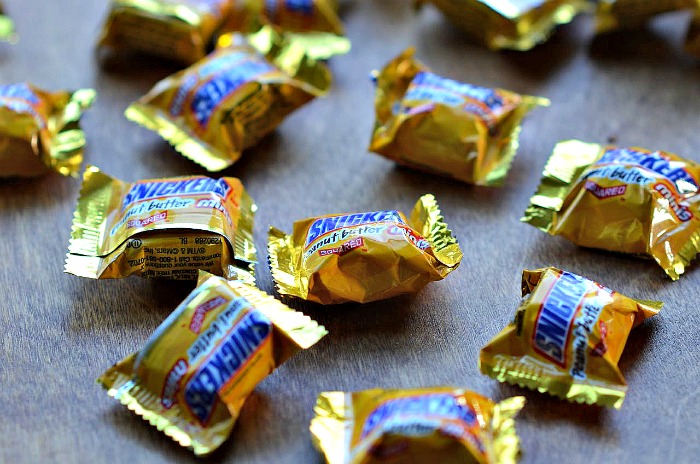 My easy trick for ensuring I have enough energy to be at my best and never have extreme dips is with a homemade trail mix. If you ever have moments when you feel like you're not yourself when you're not hungry, or if you just want a little salty and sweet snack then you need to check this out. I picked up some SNICKERS® Peanut Butter Squares and SNICKERS® Almond at Target and it was a fun treat to my usual trail mix. Be warned though, these candies are so delicious you'll be tempted to eat the whole bag alone too!
Sweet & Salty Trail Mix
Instructions
Mix all ingredients together and serve when hungry!
Nutrition Facts
Sweet & Salty Trail Mix
Amount Per Serving
Calories 359
Calories from Fat 189
% Daily Value*
Fat 21g32%
Cholesterol 3mg1%
Sodium 71mg3%
Potassium 351mg10%
Carbohydrates 35g12%
Protein 8g16%
Vitamin A 45IU1%
Calcium 91mg9%
Iron 1.5mg8%
* Percent Daily Values are based on a 2000 calorie diet.
Who are you when you're hungry?
You might also like these snack recipes: